After unveiling their versatile robotic arm system in June, Tend.ai has now raised $2 million to continue its development.
If you've ever operated a 3D printer before, you likely know the difficulty that comes with closely monitoring the process. When you have a farm of multiple 3D printers all functioning in unison, tending to each and every one becomes an even greater difficulty.
That's why the the Oregon-based startup Tend.ai created their versatile robotic arm system. It is capable of operating dozens of 3D printers, laser cutters, and other modern workshop tools. The company's software allows the robot to start, stop and monitor multiple 3D printers, and is even able to remove finished prints and start new ones.
Their impressive system has led the venture capitalist firm True Ventures to invest $2 million in Tend.ai. This will help the startup further develop their robotic arm system. With this new funding, Tend.ai will aim to enhance their system to be more operational in dynamic work environments.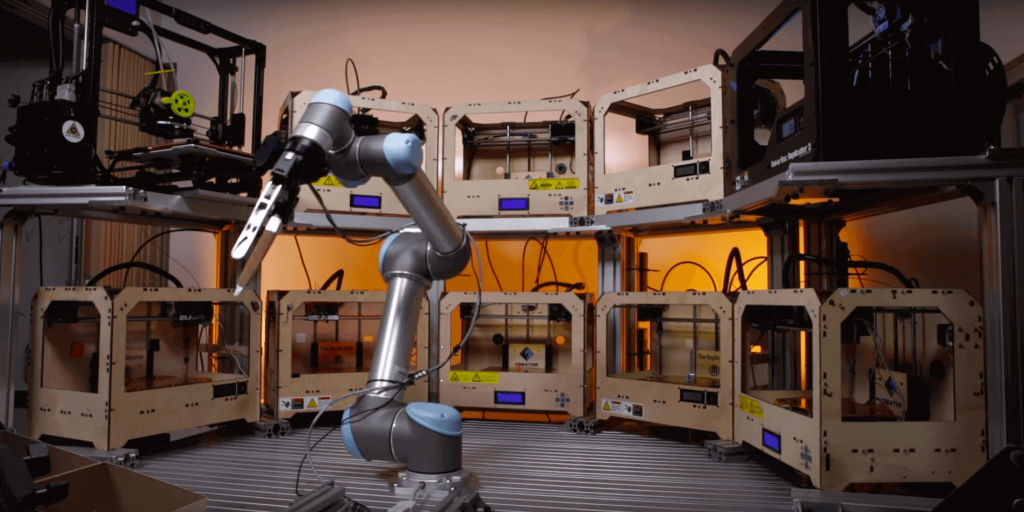 This Robot Monitors 3D Prints Prints, Removes them and Starts New Print Jobs
"Right now, industrial robots are really good at doing things that need to be done a million times exactly the same," said Tend.ai co-founder and CEO Mark Silliman. "But going from enterprise to SMBs is they're not necessarily as standardized. So making something that works in a dynamic environment is where a lot of our efforts are going."
The robotic system doesn't just operate multiple 3D printers, it also monitors the entire process via a mounted webcam. This allows the Tend.ai software to analyze what is seen and send instructions to the robotic arm. The basic operations of the system can be programmed by the robot's owner, and the system will be able to teach itself the rest from there.
The system comes preconfigured on an Intel NUC mini computer. The robot can be programmed and monitored from a tablet, also.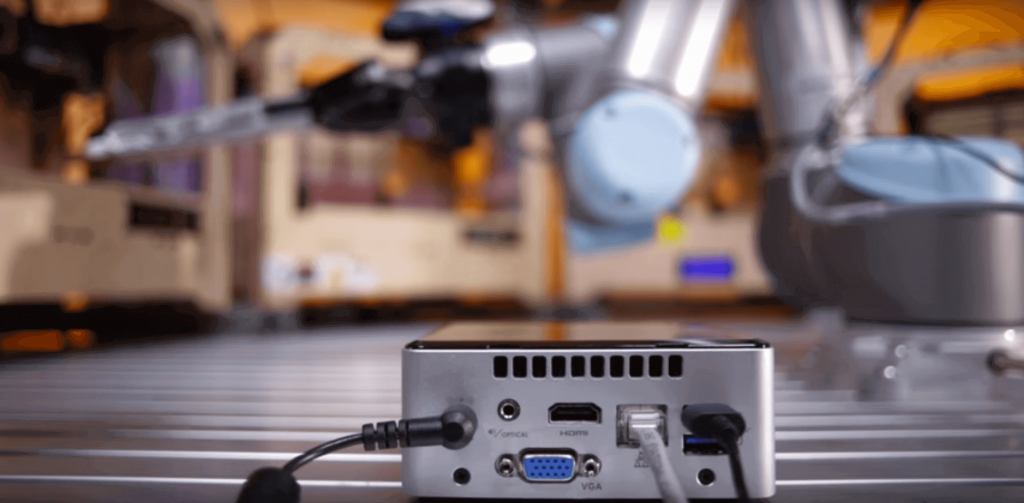 According to True Ventures partner Toni Schneider, their firm was enthused by the potential of the system and decided to take over the whole $2 million funding round. The robotic system software has already been expended to work with CNC and injection molding machines, and has drawn particular interest from the aerospace industry.
All in all, the versatile robotic system could stand to cut down labor costs and production time for industries of all shapes and sizes. With an additional $2 million in funding, Tend.ai will be able to further the development of their system and provide a highly functional product to their early clients, who will become official Tend.ai customers on January 1.
https://www.youtube.com/watch?v=K5WYLnOcggY
License: The text of "Tend.ai Raise $2 Million for Robotic Arm that Operates Multiple 3D Printers" by All3DP is licensed under a Creative Commons Attribution 4.0 International License.
Subscribe to updates from All3DP
You are subscribed to updates from All3DP
Subscribe
You can't subscribe to updates from All3DP. Learn more…