Researchers at the Technical University of Munich are experimenting with different methods of 3D printing concrete in an attempt to revolutionize architecture.
The potential for 3D printing in architecture is huge. With additive manufacturing, an architect's imagination can run wild, incorporating shapes that are impossible with traditional techniques.
Many are racing to be the first to create an effective process for 3D printing concrete. One such process is selective binding, currently under investigation at the Technical University of Munich (TUM).
Selective binding involves dousing thin layers of sand in a mixture of cement and water. This occurs around a customized structure within a closed area.
After many such layers are set, and extra sand is removed, a hard concrete structure remains. Impressively, resulting prints have proven to be just as stable as conventionally cast concrete.
"Additive manufacturing is extremely attractive for construction: It enables a wide range of shapes at high levels of cost-efficiency, even in small batch sizes," said Dr. Klaudius Henke of the TUM Chair for Timber Structures and Building Construction.
Another advantage is that components, while sturdy, are lightweight. Thus the team has been able to draw inspiration from the bones of a bird.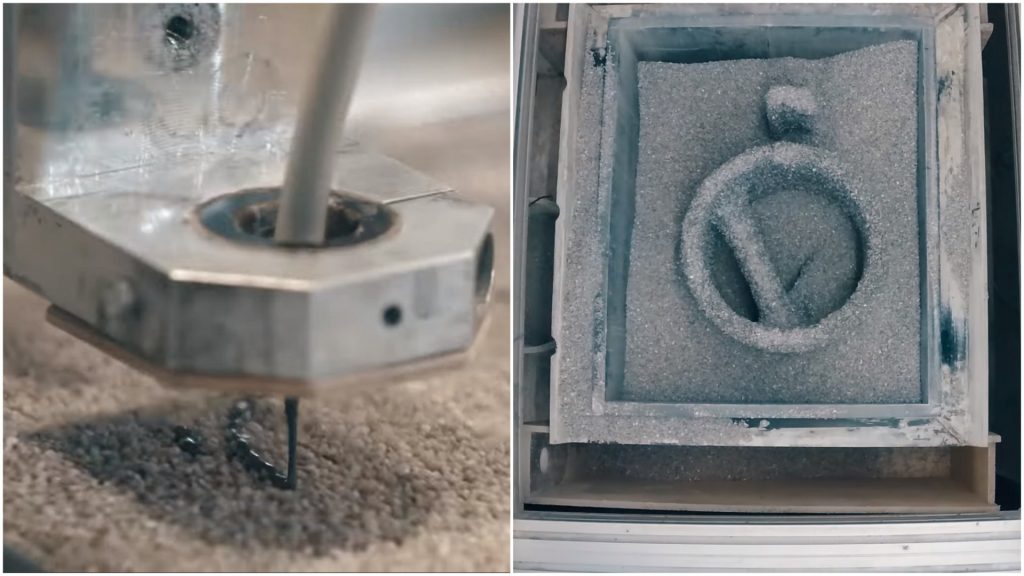 TUM Experiments with Various 3D Printing Methods
TUM's printer fills an entire laboratory room. It involves a system of tracks that position the print head at any desired point.
Printing begins with building a selective binding unit, after which the nozzle then applies fluid to the correct points.
The printer also distributes sand using an automatic scattering system. Yet, as simple as this process sounds, it took the researchers three years of tinkering to get it right. Currently, they know that success depends on layer thickness, sand grain size, and the appropriate nozzle moving in the correct way.
The researchers have been working with partners from industry to create a print head with several thousand nozzles. The first test runs will begin next year.
Next to selective binding, the researchers have also worked on extrusion. This allows for a high construction speed and involves mounting a nozzle to a computer-controlled robot arm. The researchers use a mixture of cement, wood and water to create multi-functional components that keep buildings cool in summer and warm in winter.
Impressively, the team has used this process to construct lightweight wood-concrete prototypes at 1.5 meter wide and 1 meter high. Naturally, this results in designs with a rough surface texture, which require post-processing.
Although there is still a long way to go, Henke is convinced by the technology: "3D printing will change architecture. The technology not only allows more versatile shaping, but also more variety, since each component can be individually designed without incurring any additional costs."
Source: Press Release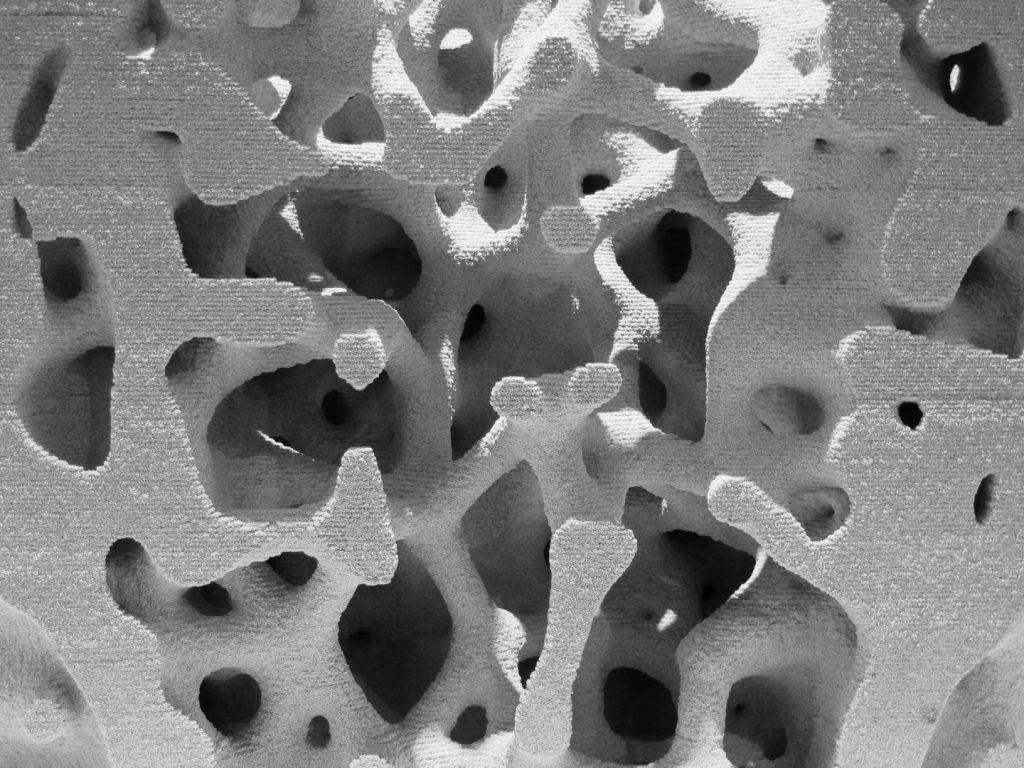 License: The text of "Munich Researchers 3D Print Concrete using Selective Binding" by All3DP is licensed under a Creative Commons Attribution 4.0 International License.
Subscribe to updates from All3DP
You are subscribed to updates from All3DP
Subscribe
You can't subscribe to updates from All3DP. Learn more…