Why you should read this: to find a great 3D printable toy for your child (or for yourself).
3D printers can be used for a wide variety of purposes, but maybe the most exciting of all is the creation of unique toys for young (and older) boys and girls to play with. The line between high quality toys and collectibles gets even blurrier in the 3D printing world, as we see one of a kind creations from every corner of the entertainment world that astonish with their vivid colors and resolution.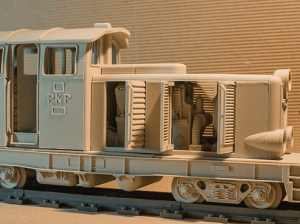 The options one has are only growing by the day, with the number of online shops offering 3D printed toys increasing constantly. Starting from one of the most popular e-shops, Toyfabb is a 3D printed toy designs marketplace where you can find unique toys of true personal artistic expression. Their toys really encapsulate the playful creative essence of the involved community and offer a wide range of models for all ages and tastes. What sparked my interest the most is a rich category of LEGO-compatible pieces that can expand the gaming possibilities for existing products. Also, Toyfabb escapes from the plastic approach and offers many wooden designs that provide a cool old-school toy feeling.
Even if you don't own a printer, you can play along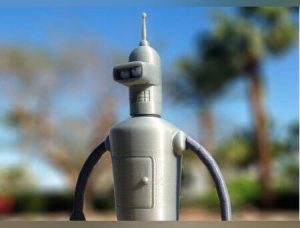 Another option is the 3DaGoGo marketplace, where people can find medium resolution creations of a community of artists who enjoy their own dedicated stores in the platform. The toys of 3DaGoGo are generally aimed at the home user who doesn't owns a basic low-resolution desktop printer. Nevertheless there are fantastic toys that will excite any child's imagination and the best part is that most of them are free of charge! The only downside really is the lack of a printing and delivering service. You can only download the printer files and produce the toys on your own.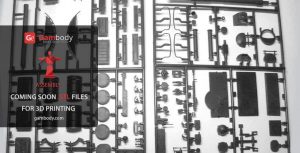 Moving forward, Gambody, is an online 3D print shop that offers many officially licensed models that resemble characters and vehicles from video game franchises like Dota 2, Assasin's Creed and Eve Online. The models can be either static figures of very high fidelity, or intriguing model kits ready to be assembled by a modeling enthusiast. These will soon inclue many different kinds of tanks and even models that can be used in the popular miniature strategy board game Warhammer.
Cubify: Meet the space toys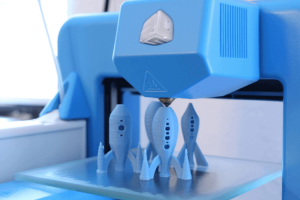 Last but not least, there's Cubify, the network created by industry leading 3D printer manufacturer 3D Systems, that offers cool futuristic space toys and robots, primarily aimed at boys, or the possibility to create a Digital Dollhouse, mainly for for girls. The site, built to provide desktop Cube 3D printer owners with 3D printable content, provides all the required instructions to make your toys at home. There is even an on-line robot creator that helps you build your own customized robot and download the printable file. There are so many parts that you can use for your robot, making the creation of a whole Robot Nation possible. The Mission to Mars series is also very interesting as it includes similar on-line editors for the creation of Rocket Ships and Space Invaders that can be customized, downloaded and printed on a Cube 3D printer. Oh, and did I mention it's free of charge?
License: The text of "The Future of Toys Is in Your Hands" by All3DP is licensed under a Creative Commons Attribution 4.0 International License.
Subscribe to updates from All3DP
You are subscribed to updates from All3DP
Subscribe
You can't subscribe to updates from All3DP. Learn more…