College students in Cleveland, Ohio have designed and 3D printed assistive devices for disabled veterans according to their desires.
Consider for a moment one of the little things you love in life. Maybe that's gardening, or simply reading a book. Now imagine not being able to do that anymore. A pointless exercise, you might think, but for many disabled veterans, that's reality.
Helping them to reclaim their hobbies is a group of students from Cuyahoga Community College (Tri-C), in Cleveland, Ohio. As part of their program, they designed and created assistive devices using 3D printing.
The project was done in collaboration with Louis Stokes Cleveland VA Medical Center. There, students met with a group of veterans on several occasions. The first time was to determine what sorts of activities were being missed. Later, the students presented their 3D solutions to the vets.
One of the devices is the Garden Buddy, a tool developed by Christopher Wiersma which includes several attachments. Another, designed by Mark Lettieri, is the Fisherman's Gauntlet.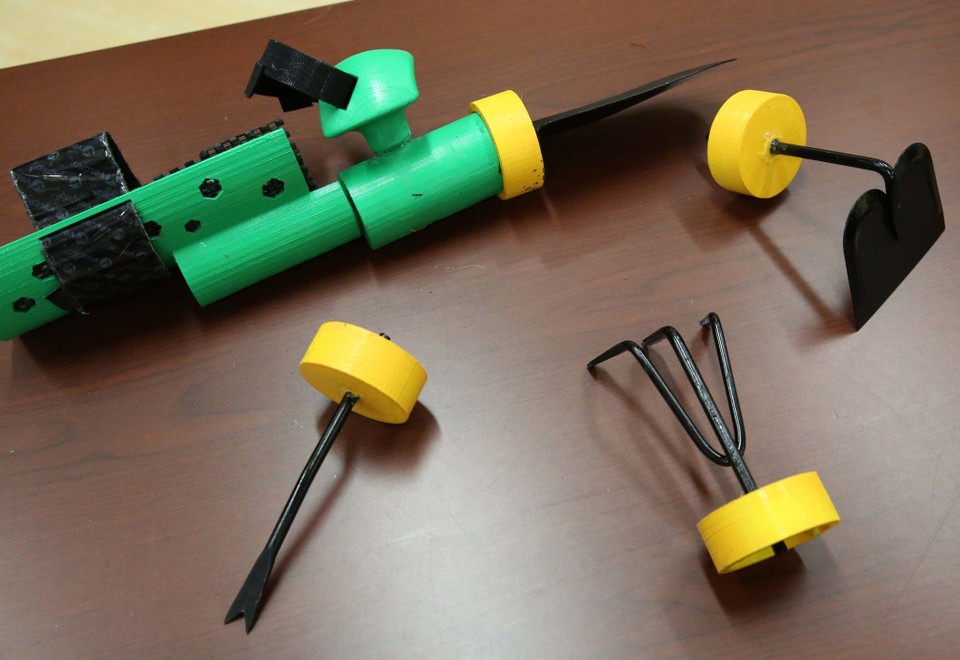 Improving Lives with Assistive Devices
The idea to employ 3D printing to help veterans came from Alethea V. Ganaway, Tri-C's additive manufacturing program manager. It was she who established the partnership with the VA in order to develop a Capstone project.
It's all part of Tri-C's one-year program, 3D Digital Design and Manufacturing Technology. The goal is to prepare students to work in industry immediately after graduating. Working with the veterans provided the latest group of students with valuable practical experience.
Jarrod Koch designed the Add-It Hands, whose interchangeable parts allow for a wide range of activities, including the use of an electric shaver. Veteran Leonard Powell was particularly fond of this, saying, "I would never let my beard get this bad if I were able to (shave) myself."
Other veterans were equally enthusiastic with the students' work, and are keen to test the devices. Within days of receiving the Garden Buddy, Richard Tuttle was busy at work in the VA garden.
Maciej Zborowski, the students' instructor, encouraged the veterans to provide genuine feedback so that the students can improve their initial models.
Despite being finished with the class, some of them are continuing to work with the veterans, who are eager to help.
"I thought I had lost everything," Tuttle said. "I am learning through these (students) that is not the case."
Source: Cleveland.com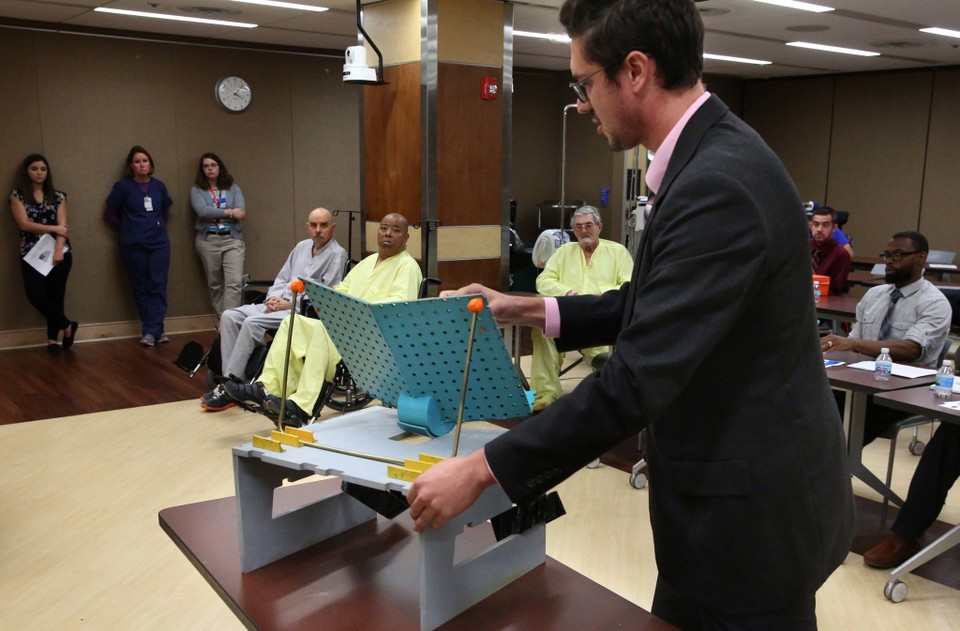 License: The text of "Students Develop 3D Printed Assistive Devices for Veterans" by All3DP is licensed under a Creative Commons Attribution 4.0 International License.
Subscribe to updates from All3DP
You are subscribed to updates from All3DP
Subscribe
You can't subscribe to updates from All3DP. Learn more…