By using aluminum rods and 3D printed brackets, the user has been able to create custom angles for fasteners.
Customization is a key aspect for many 3D printing enthusiasts and creators. Large creative projects tend to require careful planning of multiple parts to be printed. For more advanced 3D printing developer, even the smallest details matter.
Now Roger Cheng, an author on Hackaday, has discussed how aluminum extrusion can be used to lend structural support to most projects.
Developers often use extrusion processes for projects such as satellite trackers, automated drone charge stations and others. It describes the process of creating a part that has a fixed cross-section profile.
At the same time, such 3D printed parts often consist of aluminum extrusion frames, which provide added strength and dimensional support compared to 3D printed plastics.
However, most of the available connectors are made for 90-degree angles. Only a few exist for other angles such as 30, 45 and 60 degrees.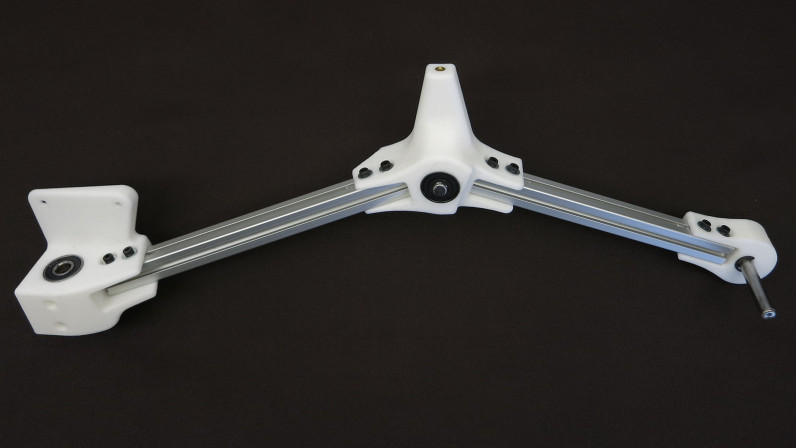 Custom angle 3D printed aluminum extrusion fastener. (Image: Hackaday)
Design and 3D printing your custom aluminum extrusion fasteners
For projects that require different angles, the post by Cheng reveals how to custom design and 3D print the parts. The aluminum extrusion typically lends structural support whilst the 3D printed plastic links the parts together.
Cheng adds that the CAD design for such parts is easy.
He has been working on a rocker arm assembly piece for a robot system. By dividing the part into multiple smaller ones, he was able to link them up using 3D printed parts.
However, he cautions that layer orientation must be chosen carefully. 3D printed parts can only withstand so much pressure. That means, if pushed over their limit, the structures can collapse. Creators should also use at least two fasteners for each axis and should space them as far as the beam width.
Similarly, he advises to carefully consider the use of generic nuts as part of the design. Although cheap, generic nuts may not always be suitable for a particular design or fit the surfaces properly. In addition, some specialty nuts may present friction against an extrusion.
The final fastener can be seen on Hackaday alongside more in-depth instructions on how to make it.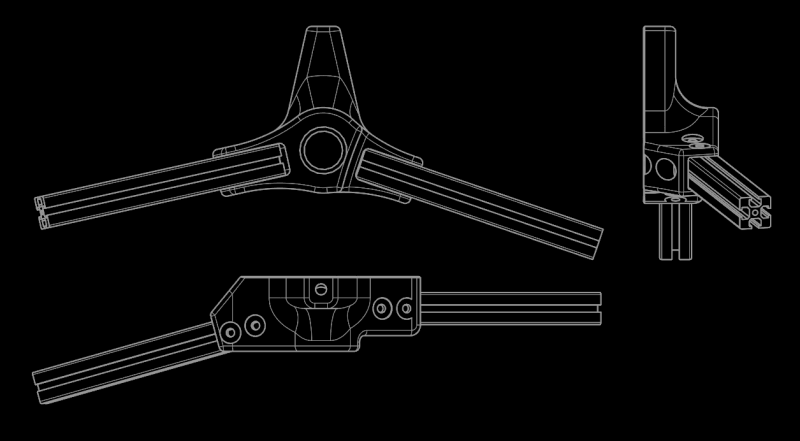 Schematic of the custom-built fastener. (Image: Hackaday)
Source: Hackaday
License: The text of "Start Building with Aluminum Rods and 3D Printed Brackets" by All3DP is licensed under a Creative Commons Attribution 4.0 International License.
Subscribe to updates from All3DP
You are subscribed to updates from All3DP
Subscribe
You can't subscribe to updates from All3DP. Learn more…