SparkMaker is introducing their new product, the SparkMaker desktop SLA 3D printer, for a shockingly low retail price of $249.
When it comes to the desktop 3D printing market, most machines are confined to FDM technology. However, the number of consumer-grade stereolithography (SLA) printers continues to rise.
Previously, this niche sector was completely dominated by Formlabs and their Form 2 desktop printer. But just as cheaper FDM models have recently flooded the market, so have affordable desktop SLA 3D printers.
Don't Miss: Formlabs Form 2 Review – Best Resin 3D Printer in 2019
The latest SLA printer to capture our attention is the SparkMaker, an extremely affordable desktop machine that recently launched on Kickstarter. With a low retail price point of just $249, this compact printer could spark a shift towards more affordable SLA 3D printing.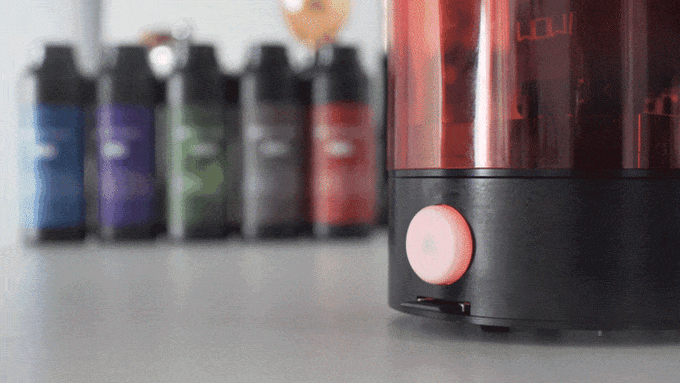 SparkMaker SLA 3D Printer: Specs and Features
According to the Kickstarter campaign, the SparkMaker will offer 100 micrometer XY resolution and up to 20 micrometer Z layer thickness. The printer is also equipped with a print volume of 102 x 56 x 125 mm.
On top of that, the SparkMaker team is boasting an incredibly simple three-step printing process. With an SD card, the user will simply upload their desired 3D model, fill the printer with resin and press the giant button on the front of the printer.
This single-button design certainly seems inspired by the Form 2, widely recognized as the benchmark desktop SLA printer. In fact, one could say that this printer looks like a cheaper offspring of the Formlabs flagship product. Nonetheless, the advertised price of $249 is a bargain if the SparkMaker can deliver.
The company will also offer five different types of resin, as well as five color pastes to provide a more colorful printing experience.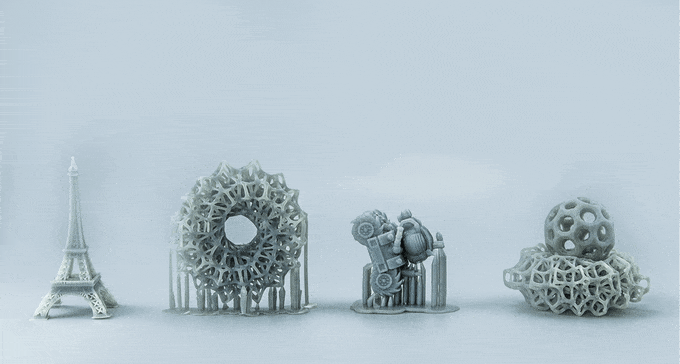 Kickstarter Success Story Or Another Crowdfunding Let Down?
As most of us know, the 3D printing community has been let down by crowdfunding campaigns in the past, be it an inefficient product or straight up scam. We've covered a few Kickstarter dilemmas in the past for SLA printers, including the ongoing ONO smartphone printer saga and the infamous Peachy Printer debacle.
So, how do we know whether the SparkMaker will be the real deal or not? Well, the truth is, it's impossible to say with almost any crowdfunding campaign. However, a little investigative browsing can go a long way for those trying to decipher fact from fiction.
On the Kickstarter page, the SparkMaker team showcases a wide range of blueprint plans, and even a video of the printer in action.
Impressively, the company is aiming to deliver the product to early backers by December 2017. While we always urge our readers to invest with caution, this SLA machine is definitely worth a look-see for those on the hunt for affordable desktop SLA printing.
The Kickstarter campaign has already gained a ton of traction. At the time this article was written, the SparkMaker raised $147,760 from 758 backers, and it still has 44 days to go. The team originally offered an early bird price of $99, but that special offer has since been filled. Still, potential backers can obtain a SparkMaker printer and 100g of resin by pledging $159. Otherwise, the printer is expected to retail at $249.
Could the SparkMaker be the next big thing in desktop 3D printing? Check out the campaign here and let us know what you think!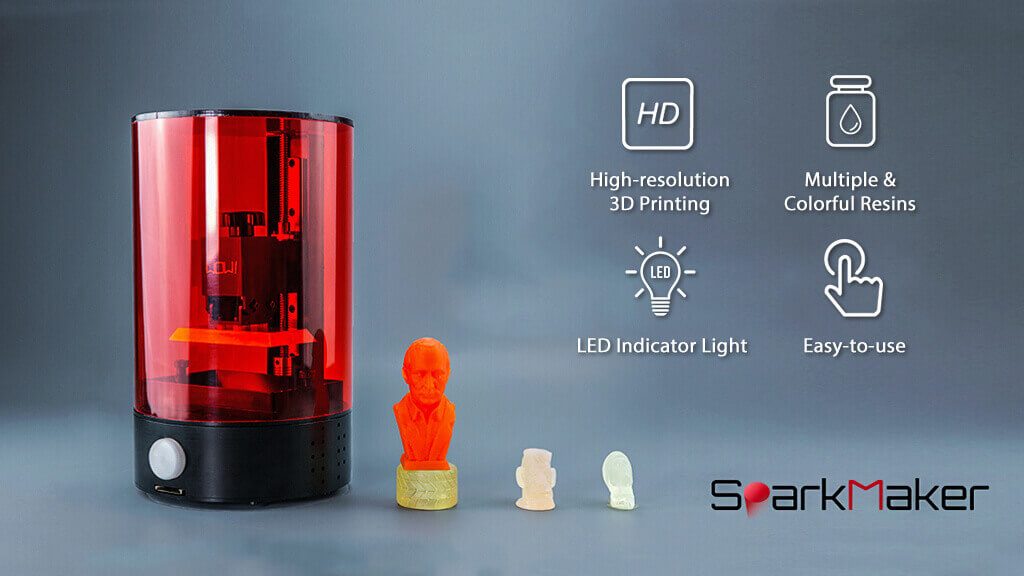 License: The text of "SparkMaker Introduces $249 Desktop SLA Printer on Kickstarter" by All3DP is licensed under a Creative Commons Attribution 4.0 International License.
Subscribe to updates from All3DP
You are subscribed to updates from All3DP
Subscribe
You can't subscribe to updates from All3DP. Learn more…