Sony is launching the Xperia XZI smartphone, which includes a 3D scanning app called 3D Creator that allows you to capture reality in 3D.
Last week, at Internationale Funkausstellung (IFA) Berlin, Sony announced its latest smartphone, the Xperia XZ1. The device is loaded with unique features, including the 3D scanning app 3D Creator.
With this app, Sony claims that you will be able capture your world in 3D using only your phone. Using the camera on the Xperia XZI, it takes between 15-60 seconds to scan a single object, depending on size and complexity.
With the technology, it's possible to use your XZ1 to turn friends and family into 3D avatars. At the moment, the app focuses predominantly on scanning faces, heads, "freeform" objects, and food. However, it also offers greater potential beyond the current technological limitations.
3D Creator operates using Mobile Photogrammetry technology. However, it also uses progress guidance and real-time feature tracking. Technically, this approach is not new (it's already present in the Trnio 3D scanning app for iOS), but it is the first time the technology is truly available to consumers.
As the company explains on their product page, users will be able to "Make 3D memories, share them with friends or get them printed."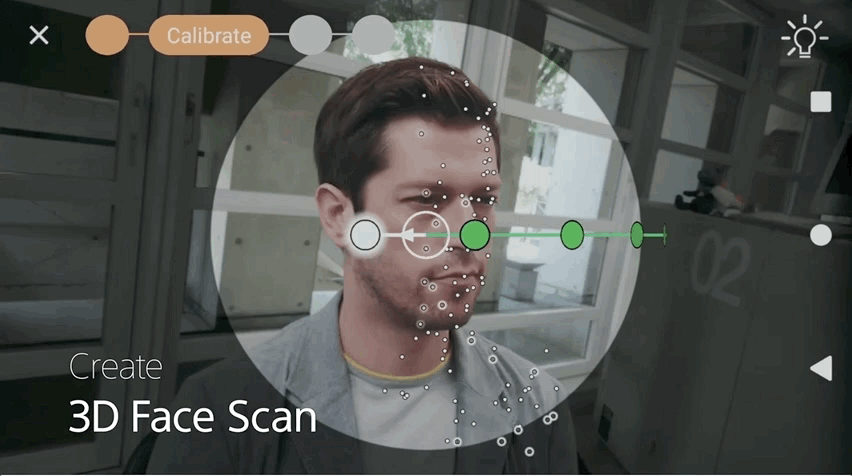 Get Your Hands on 3D Creator via Xperia XZ1
The 3D Creator app will allow you to save, view, and edit your 3D objects from the Xperia XZ1 smartphone. Features like the morphing tools offer a hilarious and entertaining way to disfigure your scans.
After you're done trying to transfer your face onto a bobblehead, a whole host of options become available to you. For example, you will be able to share scans directly on social media and Sketchfab so you to "stand out" from the rest.
Additionally, it's possible to use the app's 3D integration AR Effect to unleash your creation into the real world. Choose between competing against your own avatar, watching it dance, or placing 3D objects in areas around your home without having to physically move them.
It's even possible to 3D print your own miniature once you're done tooling with the design. You can either print your design at home with a desktop machine or go through a professional 3D printing company. Sony adds that it's also possible to print an edible version of your avatar (for those interested in digital cannibalism).
Convinced that you need the Sony Xperia XZ1 now? Well, it'll be available in the US starting on September 19th, while the XZ1 Compact will be ready for purchase on October 4th.
Source: 3D Scan Expert
License: The text of "Sony Xperia XZI Smartphone Will Include "3D Creator" Scanning App" by All3DP is licensed under a Creative Commons Attribution 4.0 International License.
Subscribe to updates from All3DP
You are subscribed to updates from All3DP
Subscribe
You can't subscribe to updates from All3DP. Learn more…