The Diamond Hotend, the other one is called The Palette.
Hotend #1: The Diamond Hotend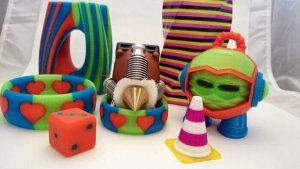 The Diamond hotend is a creation of the Danish 3D printer shop reprap.me. The Diamond Hotend is a single-nozzle hotend that allows precise timing of color changes and has three feeds for different types of filament. It is affordable and does not waste much filament. Its mixing chamber is as small as possible to make color shifts (filament blending) fast.
+ good pricing
+ easy calibration (only one nozzle)
+ minimal filament waste
+ prints with 3 different colors or materials
++ almost unlimited color blending possible
– The nozzle has to be built in first
– no explanation how exactly the filament switch works yet
Price: ~ $180
Hotend #2: The Palette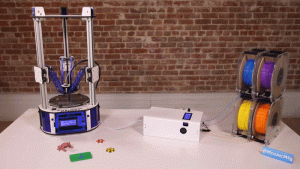 The Palette takes in four filament inputs and combines them. Your printer gets one single filament input so you do not have to mess around with the machine. The Palette automates the whole process of measuring how much of which filament is required. All you need is to include the Palette and its software in your 3D printing routine. You use the same software as you would normally, import your files into the Palette software, put its output into the Palette device, and then continue printing.
+ easy calibration (only one nozzle)
++ practically no filament waste
++ prints with 4 different colors or materials
+ no hardware modifications
+ open source software and firmware
+ works on any standard 3D printer with access to the filament input
– color blending not possible (yet, they say it may be possible)
Price: 849$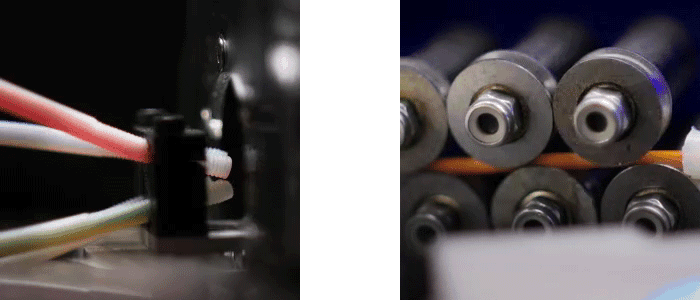 License: The text of "Kickstarter: Two great hotends for 3D printers" by All3DP is licensed under a Creative Commons Attribution 4.0 International License.
Subscribe to updates from All3DP
You are subscribed to updates from All3DP
Subscribe
You can't subscribe to updates from All3DP. Learn more…