A group of teenage girls from San Fernando are learning about engineering while developing a solar-powered tent for homeless people.
Lending a helping hand doesn't necessarily mean reaching into your pocket. As homelessness increases in the San Fernando Valley in Los Angeles, a group of teenage girls decided to help in a slightly different way.
According to the Los Angeles Homeless Services Agency's annual count, homelessness increased by 36% last year. Daniela Orozco explains: "Because we come from low-income families ourselves, we can't give them money."
However, the girls still wanted to make a difference. When they were offered the chance to come up with a science project for the Lemelson-MIT Program, they threw a few ideas around before focusing on one which would directly help their community.
They decided to develop a solar-powered tent which folds up into a rollaway backpack. To develop this project, the teenagers are working with DIY Girls, a nonprofit which teaches girls from low-income communities a range of STEM subjects.
In order to develop their idea, the girls are also using YouTube, Google and trial-and-error. Because of their hard work and innovative idea, they won a $10,000 grant from the Lemelson-MIT Program.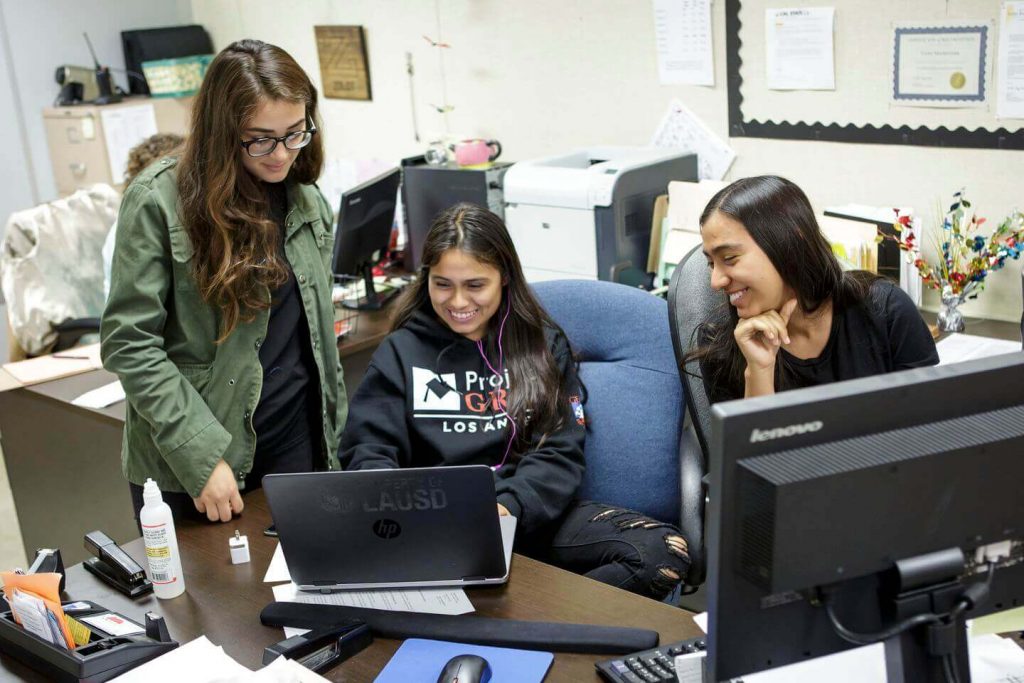 Solar-Powered Tent is STEM Subjects in Action
Currently, many girls are ostracised when they begin learning STEM subjects. In fact, according to the National Science Board, women make up only 29% of the science and engineering workforce.
DIY Girls Executive Director Evelyn Gomez explains: "I studied aerospace engineering. When I was getting my master's degree, I was often the only girl in the class and definitely the only Latina in the class. It felt like kind of imposter syndrome."
The girls prove that when given the chance to learn coding, soldering and 3D printing, innovative ideas are transformed into reality. Initially, the girls were dependent on Gomez for help. However, soon after hitting their stride, they began using the internet to fix any problems they faced.
After a year of hard work, the girls now have a working prototype and working knowledge of 3D printing, soldering and sewing. And to present their idea at MIT, DIY Girls fundraised $15,000 to send the whole team. Their work culminated in the trip which took place in June. Here, they showcased their invention project at EurekaFest between June 15-17, 2017.
Amazingly, the girls raised $18,160 in just three months, proving how inspiring their story is. The team now hope that their achievements can encourage more girls to take up STEM subjects.
Source: Mashable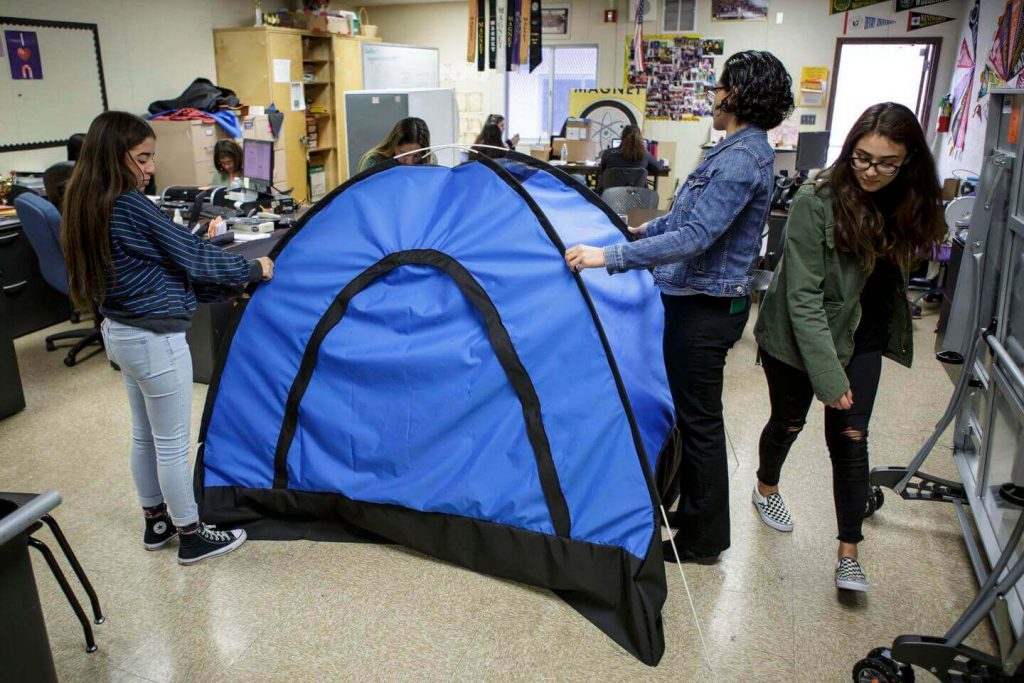 License: The text of "Teenage Girls Invent Solar-Powered Tent for Homeless with 3D Printing" by All3DP is licensed under a Creative Commons Attribution 4.0 International License.
Subscribe to updates from All3DP
You are subscribed to updates from All3DP
Subscribe
You can't subscribe to updates from All3DP. Learn more…