Looking for information on 3D printing company Sketchfab? We've accumulated the most important facts in this company profile.
11 Facts on Sketchfab
1. Full Name
Sketchfab
2. Company Information
Progressing the 3D printing industry further in line with accessible content sharing, Sketchfab is a website used to display 3D designs, objects, items and products via an interactive online interface. The 3D model viewer can be used via the Sketchfab website, but can also (critically) be embedded on external web pages and social media platforms.
3. Company History
Sketchfab was initially created under a different domain name (ShowWebGL) in early 2011, but was relaunched in sync with a number of key co-founders under a new, consumer-friendly title the following year. With a strong fundraising background in addition to involvement in a number of prestigious startup accelerators, Sketchfab's development has taken place in parallel to the increased interest, production and use of 3D models, particularly via a web-based platform.
The platform is used to publish and discover content used for 3D embeds, VR/AR and much more – in addition to 3D printing. As a 3D player and repository, the user group is extremely wide reaching, and Sketchfab creates an extremely efficient bridge to gap differences and skillsets between industries. What's particularly notable about the service is that its ease of use facilitates an experience: 3D models are tangible in the Sketchfab viewer, and rather than sharing a simple screenshot of a designed item / concept, the player manages to communicate three dimensions extremely well.
4. Product
There's no question that the Sketchfab 3D player stands as the company's headline product. In the same way that YouTube enables simple video-file sharing across almost all online platforms, the company has managed to deliver an equivalent service for those engaging in 3D design – whether that's to be 3D printed or not. To support this, the company offers the following features via its website:
3D Editor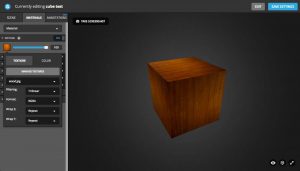 Easy fine-tuning of a model is made easy via the Sketchfab Editor, for use after initial upload. Orientation adjustment, along with editing materials, lighting and creative post-processing filters helps users to achieve the perfect appearance.
Discover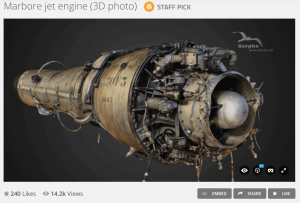 An online gallery of models awaits users, who can sign up for free. Its aim is to inspire as well as showcase particular models from pro uploaders, further driving creation and community.
Universal 3D Viewer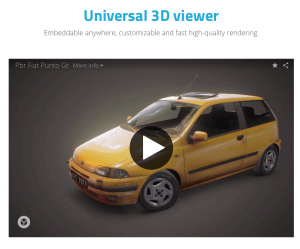 This customizable viewer is not only easy to use, but extremely fast. The 3D compression technology at play within Sketchfab's software makes for rapid content delivery – which makes for huge amount of user experience satisfaction.
5. Founders
Alban Denoyel, Cedric Pinson, Pierre-Antoine Passet, 2012
6. CEO
Alban Denoyel
7. Employees
11 – 50
8. Headquarters & Address
Sketchfab
900 Broadway, Suite 504
New York, NY 10003
USA
9. Contact
Email: [email protected]
Telephone: +1 646-463-2431
10. Website
11. Facebook & Social Links
License: The text of "Sketchfab: Company Profile in 11 Facts" by All3DP is licensed under a Creative Commons Attribution 4.0 International License.
Subscribe to updates from All3DP
You are subscribed to updates from All3DP
Subscribe
You can't subscribe to updates from All3DP. Learn more…