Shapr3D integrates with Siemens PLM and Tech Soft 3D to release professional-grade 3D CAD modeling software for the iPad Pro. 
As the first step of the 3D printing and design ecosystem, CAD modeling software is an essential tool that enables you to conjure up your ideas within the 3D space. However, for beginners, CAD can be daunting and difficult to learn.
The Budapest-based startup Shapr3D is looking to bring its own advanced 3D design software to the mobile platform.
Read more: Best 3D Design/3D Modeling Software 2018 (15 of 30 are Free)
The mobile 3D CAD modeling company recently partnered with Siemens PLM Software and Tech Soft 3D. The collaboration enabled Shapr3D to create a CAD system that supports Parasolid and Hoops Exchange natively on iOS.
On Monday, the startup released its latest CAD software for the iPad Pro.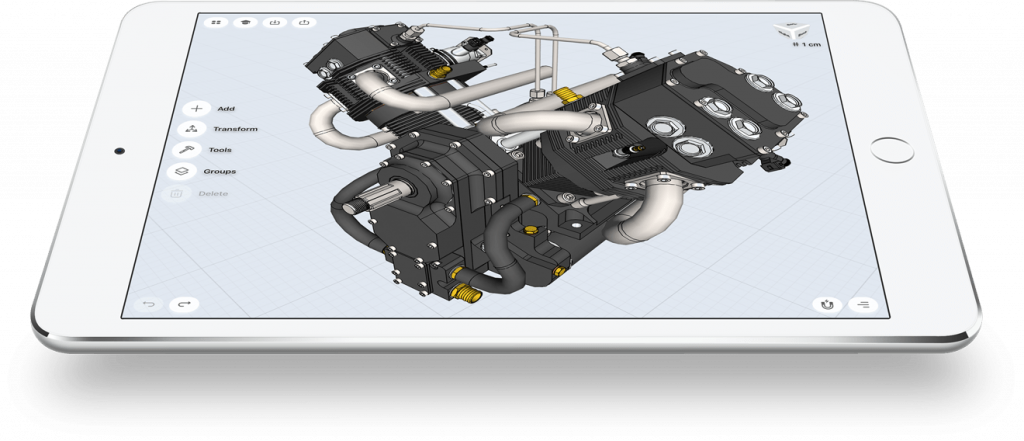 Shapr3D Puts the Power of CAD Inside the iPad
Although the program is technically developed for professional use, it's also easy to learn and use. But developing a CAD software that is compatible with mobile devices took some time.
"After years of research, we found that touch screens are not optimal for precise engineering. Detailed 3D CAD design on tablets only became a reality after Apple released the iPad Pro line in early 2016, which uses a pressure sensitive, active stylus," said Istvan Csanady, Founder and CEO of Shapr3D.
The key to success was to integrate the Apple Pencil's pixel-perfect precision and the touch-based user interface. We were the first company to do this successfully.
This CAD tool was originally developed in 2016, but is finally ready to grace  iPad Pro.  The application runs everything directly through Apple device, eliminating the need for cloud storage and internet connection.
In order to improve geometric modeling, Shapr3D has integrated Parasolid into its platform. Additionally, HOOPS Exchange is acting as the leading CAD translation software development kit (SDK).
Thus far, Shapr3D has enlisted educational institutions such as MIT, Harvard, Stanford, Columbia, Cambridge, University of Tokyo, and Singapore Polytechni as users. The professional customers using the software range from product designers to architects.
Have an iPad Pro and want to CAD out? You can download the basic version of Shapr3D's app for free, while the "PRO version" is available for under $150. On top of that, the startup is making its modeling software free for students, teachers, and school faculty members.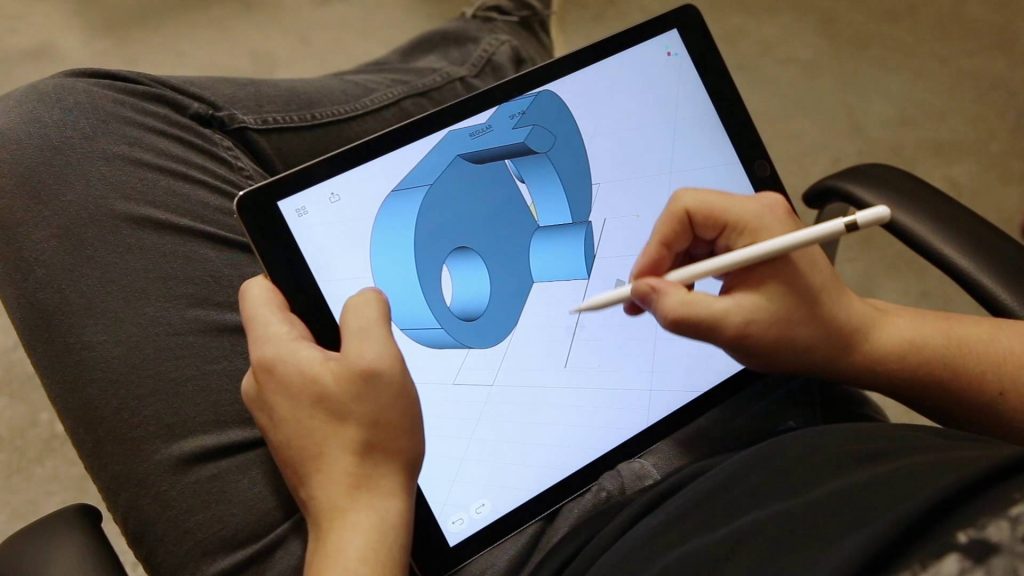 License: The text of "Shapr3D Introduces Powerful CAD Modeling into the iPad Pro" by All3DP is licensed under a Creative Commons Attribution 4.0 International License.
Subscribe to updates from All3DP
You are subscribed to updates from All3DP
Subscribe
You can't subscribe to updates from All3DP. Learn more…