The new Fabpilot software from the 3D printing service Sculpteo allows clients to manage their fleet of 3D printers from within the cloud.
Sculpteo, the digital manufacturing company that offers an online 3D printing service, has just rolled out its first software for producing 3D printed parts. Dubbed Fabpilot, the cloud-based software has been created to enable clients to manage and optimize their 3D printer fleets.
The Software as a Service (SaaS) has been designed with ease of use in mind. Among its functions it can nest orders to prepare parts and ensure orders are moving from the printing process all the way to shipping.
Launched in 2009, the San Francisco and Paris-based on-demand 3D printing company has been busy developing software tools that can boost efficiency and decrease the operating costs of 3D printers.
With Fabpilot, Sculpteo believes that it has optimized each step of the production process in order to make the 3D printing process more efficient, by lowering lead times and ultimately the overall cost. According to the French 3D printing service, the new cloud platform is the result of eight years of research and development work.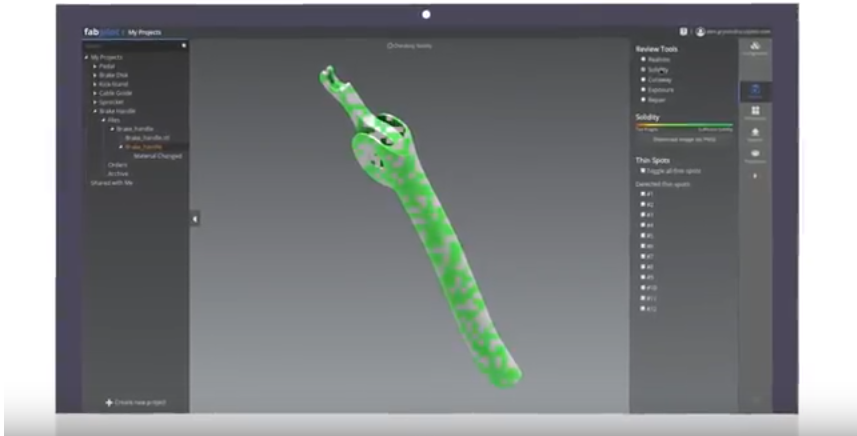 Sculpteo Fabpilot Software Puts 3D Printing Management on Cloud Nine
Its main benefits include user-friendliness, which ensures a more intuitive workflow without the need to install or download additional software. Because it is cloud-based, print teams can access Fabpilot around the clock to check in; and importantly it is five times cheaper than competing software platforms.
Clément Moreau, Co-founder at Sculpteo, explains:
"At Sculpteo, we believe that 3D printing is radically changing the landscape of industrial manufacturing. Every day we see this technology's benefits for our customers. To bring this technology to a wider audience, we have decided to push things further by integrating our own expertise into this software, which is now available to everyone. Technology is nothing without the right tools to use it!"
Fabpilot also comes with full support for the 3D printing workshop operator or user over each stage of the printing process. The cloud platform is compatible with over 30 different file formats, and also converts them to a readable format if necessary.
Files are auto-corrected, parts are hollowed out as much as possible while taking the mechanical constraints into account, and multiple orders can be nested to boost the efficiency of a production run.
According to Sculpteo, Fabpilot has helped to lower 3D production failure rates by a whopping 50%. At just $99 per month, Fabpilot sounds may be an effective solution for those currently looking for a software to manage their print farm.
Source: Sculpteo
License: The text of "Sculpteo Fabpilot Makes 3D Printer Management a Whole Lot Easier" by All3DP is licensed under a Creative Commons Attribution 4.0 International License.
Subscribe to updates from All3DP
You are subscribed to updates from All3DP
Subscribe
You can't subscribe to updates from All3DP. Learn more…