Sainsbury's Christmas Advert joins other UK supermarkets in pulling heart strings this holiday season, but theirs uses 3D printed animation.
If you think it's a little too early for Christmas, too bad. Since the beginning of November, supermarkets in the UK have been decking out their stores with boughs of Christmas goodies.
Many Christmas commercials have hit the TV screens in attempt to give you the feels (and encourage you to buy gifts, of course.) However, this year, we're impressed by one such advert for its novel use of 3D printing.
Sainsbury's has released an animated musical story about a busy father. This video has an upbeat tune sung by TV personality James Corden. But there's more! They made the faces of the characters with a 3D printing technique never before used before in the UK.
In total, around 1,700 faces were used to create this commercial. All the puppet's faces were printed by 3D Print Bureau in Stoke-on-Trent. They normally stick to regular 3D printed prototypes for engineers, so this new way is kind of a big deal.
Check out the cheery Christmas commercial below:
Sainsbury's Uses 3D Printing to Bring Christmas Cheer
This Christmas advert was directed by Sam Fell — known for his past work with Aardman Animations and on ParaNorman. The three-minuted piece took seven weeks to animate using these high-tech 3D printed faces.
The family-oriented film shows a busy father name Dave who doesn't have much time to spend with his family. He comes up with the great idea of replicating himself so he can be in more places at once and spend more time at home.
Of course, Sainsbury's did a bit of product placement with their miniature versions of the company's prosecco, Christmas cards, and other goodies. They've also used the same "Christmas is for Sharing" people might recognize from their adverts of the last several years.
There is even charitable link for donations. When you purchase 'Gingerbread Daves', your money goes towards helping families in need at the Great Ormond Street hospital.
They started planning and creating the commercial in March but only finished last week. In all, the sets and characters took 16 weeks to create. Mackinnon and Saunders animation company in Manchester created all of the puppets.
How much Sainsbury's spent the advert is still unknown. Last year, however, they shelled out a cool £22 million on advertising for the Christmas period.
If you enjoyed the video, download Corden's song free from Spotify. Whether you like it or not, Christmas is well on its way.
Source: The Guardian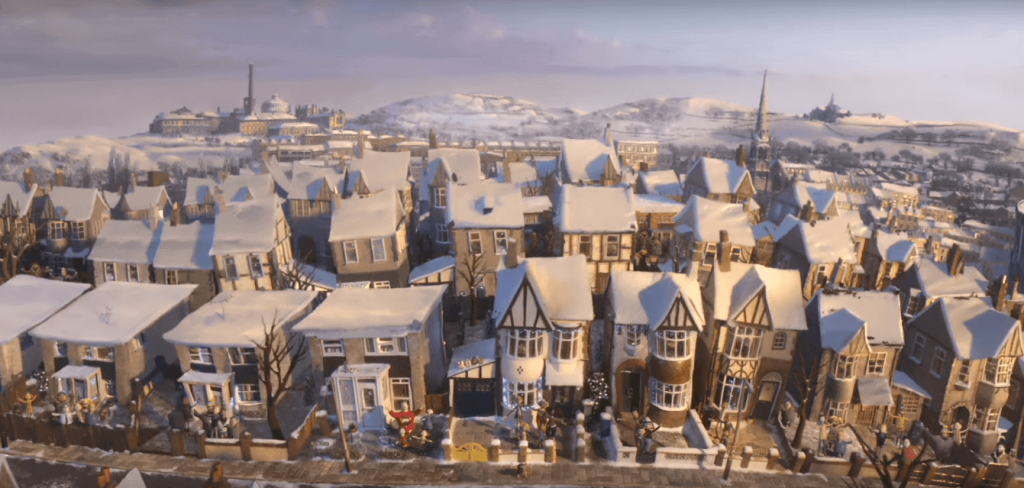 License: The text of "Sainsbury's Christmas Advert with James Corden & 3D Printing" by All3DP is licensed under a Creative Commons Attribution 4.0 International License.
Subscribe to updates from All3DP
You are subscribed to updates from All3DP
Subscribe
You can't subscribe to updates from All3DP. Learn more…