Researchers from the University of Washington are developing a method for charging a smartphone once it's placed on a tabletop by using a laser beam and safety features, such as 3D printed retroreflectors.
We all know the struggle of needing to use your phone, realizing it's charging on the other side of the room and being too lazy to get up and grab it.
Thankfully, engineers at the University of Washington may have a solution to this affliction and it's not a way to help you motivate yourself, but rather a way to enable your laziness.
The method charges a smartphone wirelessly from across a room by safely using a laser. It involves using a 3D printed device attached to the back of your phone which picks up on the laser beam. A narrow, invisible beam from a laser emitter is sent right across the room to your phone, which needs only be placed on a table.
Amazingly, the researchers claim that this method works as fast as a USB charger. However, they needed to be sure of a few safety features. So, they included aluminum strips around the power cell to work as a heatsink, dissipating excess heat from the laser.
"Safety was our focus in designing this system. We have designed, constructed and tested this laser-based charging system with a rapid-response safety mechanism, which ensures that the laser emitter will terminate the charging beam before a person comes into the path of the laser," explains co-author Shyam Gollakota, an associate professor in the UW's Paul G. Allen School of Computer Science & Engineering.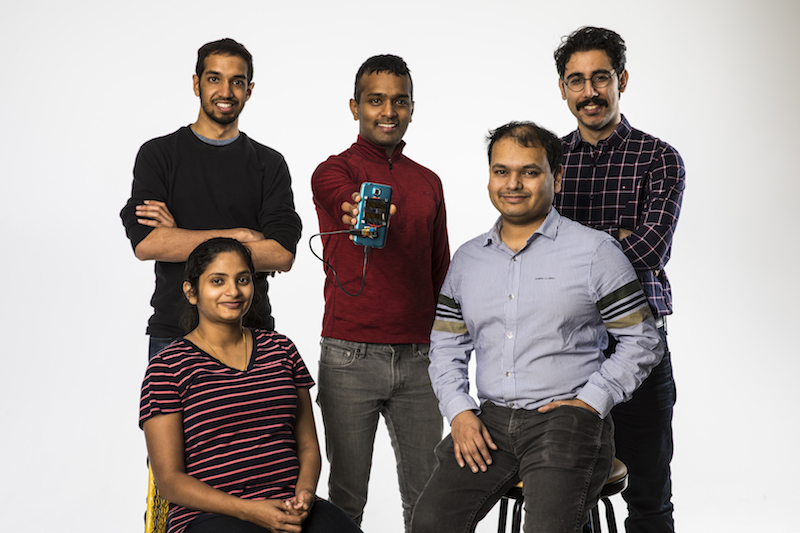 3D Printed Retroreflectors
To ensure the laser beam shuts off before anyone comes into contact with it, the engineers developed four guard beams. They are reflected back by custom 3D printed retroreflectors and work at the speed of light to shut the laser down when interrupted.
"The guard beams are able to act faster than our quickest motions because those beams are reflected back to the emitter at the speed of light. As a result, when the guard beam is interrupted by the movement of a person, the emitter detects this within a fraction of a second and deploys a shutter to block the charging beam before the person can come in contact with it," said Gollakota.
Impressively, the laser's range is 4.3 meters, which can also be extended. It delivers a power of 2W to an area of 15 square-inches. To ensure the laser targets the smartphone, a localization system was created. The smartphone releases inaudible high-frequency chirps.
"This acoustic localization system ensures that the emitter can detect when a user has set the smartphone on the charging surface, which can be an ordinary location like a table across the room," said co-lead author Vikram Iyer, a UW doctoral student in electrical engineering.
Thanks to robust safety features, the researchers hope that someday they'll be able to charge all devices, from cameras to desktop computers, wirelessly. Find out more by reading the researcher's paper.
Source: University of Washington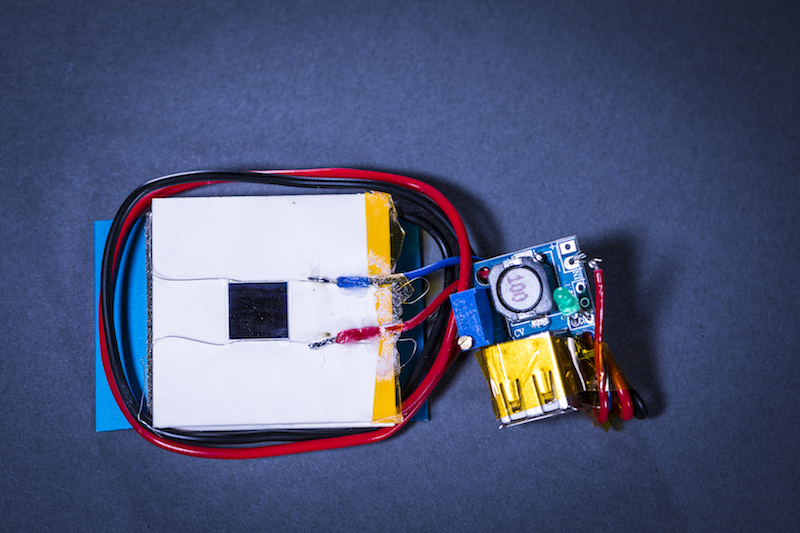 License: The text of "Safely Charging a Smartphone with a Laser Beam" by All3DP is licensed under a Creative Commons Attribution 4.0 International License.
Subscribe to updates from All3DP
You are subscribed to updates from All3DP
Subscribe
You can't subscribe to updates from All3DP. Learn more…