Rocket Lab's Electron rocket, with a 3D printed engine and composite components, successfully delivered satellites into orbit for its customers, Planet and Spire, on January 21st, 2018.
Rocket Lab, the US aerospace manufacturer, launched its second rocket test flight on January 21st called "Still Testing". This rocket comes after the first called "It's a Test" which launched and failed to reach orbit in May last year.
However, this time around, the rocket successfully delivered three satellites from companies Planet (an Earth-imaging Dove satellite) and Spire (two Lemur-2 weather and ship tracking satellites). Last time, the rocket failed to deliver its payload, so this is a huge milestone for Rocket Lab.
CEO and founder of the company, Peter Beck, said in a statement: "Today marks the beginning of a new era in commercial access to space. We're thrilled to reach this milestone so quickly after our first test launch."
The rocket took off from Rocket Lab's Launch Complex 1 on the Māhia Peninsula, New Zealand. It has partially 3D printed engines and a mostly composite construction.
Thanks to this structure, it's quick to assemble. The Electron's engine is called Rutherford and is the "first oxygen/kerosene engine to use 3D printing for all primary components". The engine takes just 24 hours to print.
Rocket Lab Claims Space is Open for Business
Wondering how this will change access to space? Usually, when small satellites are launched, they're taken along with a larger payload. However, this regularly means long waits with small satellite providers dependent on larger companies.
As a result, there is a growing demand for rockets which can put small satellites in orbit, especially for low costs. As Rocket Lab's tagline indicates, they believe they're the company to do this, stating: "Space is now open for business."
Quickly and cheaply launching small satellites would provide greater intelligence, as we should see from the three deployed by Still Testing.
Along with Planet and Spire, the company now has NASA, Moon Express, Spaceflight signed to launch satellites with the 3D printed Electron rockets.
It's safe to say, Still Testing went well for Rocket Lab meaning they're now working on launching another Electron rocket soon. They're also currently working on five rockets, so it seems we'll be seeing more small-sats in orbit soon. Find out more on the Rocket Lab website.
Source: Forbes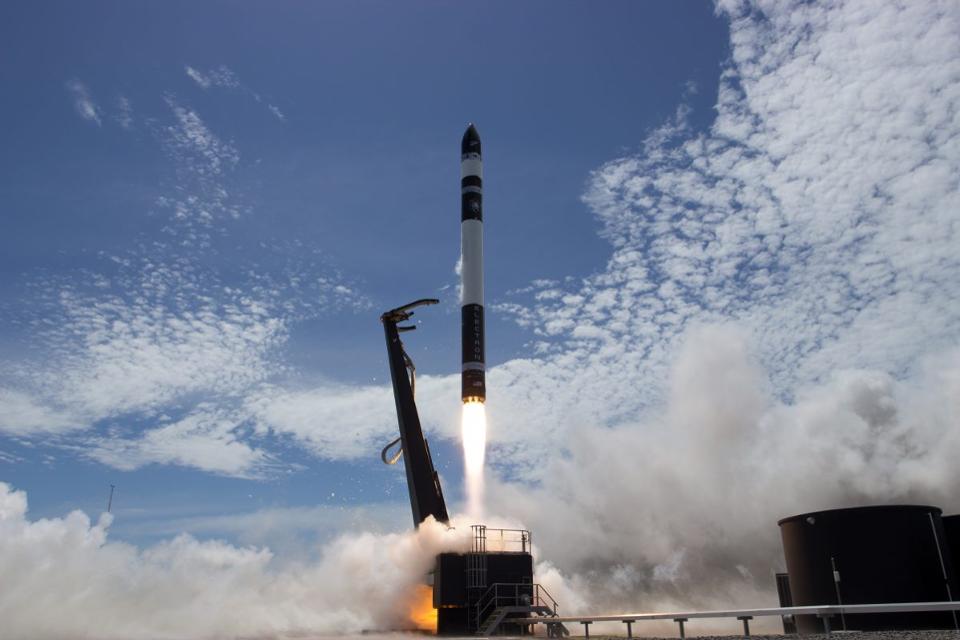 License: The text of "Rocket Lab's 3D Printed Rocket Successfully Deploys 3 Satellites into Orbit" by All3DP is licensed under a Creative Commons Attribution 4.0 International License.
Subscribe to updates from All3DP
You are subscribed to updates from All3DP
Subscribe
You can't subscribe to updates from All3DP. Learn more…