MIT researchers are using 3D printing technology to explore the secret behind the toughness of conch shells.
If you've ever walked down the shoreline of a pebbly beach, you've likely noticed an array of fragmented shells laying around. Acting as shelter for numerous marine organisms, the conch shell stands out among the rest.
This type of shell is known for its resilience and toughness. Now, a group of MIT researchers are exploring the inner mechanics that make the conch such a sturdy part of the ocean's ecosystem. To study this, the team is using 3D printing to duplicate and also test the structure.
Using 3D Printing To Study The Conch Shell Structure
The structure of the conch shell is about 10 times tougher than nacre, better known as mother of pearl. This exceptional strength comes from a hierarchy of three different levels in the internal structure. The material includes a "zigzag matrix," setting up a maze for cracks to follow in order to fracture the shell.
Even though scientists recognize the resilience of this shell, replicating and truly testing it is difficult. However, the MIT team developed a process to recreate the unique configuration found in conch shells with 3D printing technology.
The researchers have the ability to stimulate the material's behavior and analyze the actual performance of a shell conch. By using composite materials to create controlled structures, the team used the same geometry as their computer simulations.
The team implemented higher levels of structural hierarchy by incorporating smaller length-scale features into the composite. Just as in the conch shell, lower-level structures proved to be exceptionally weaker than those with higher levels.
The testing process proved that conch-like features were 85 percent better at preventing cracks than the strongest base material. The criss-cross feature used by the researchers also performed better than a traditional fiber composite arrangement.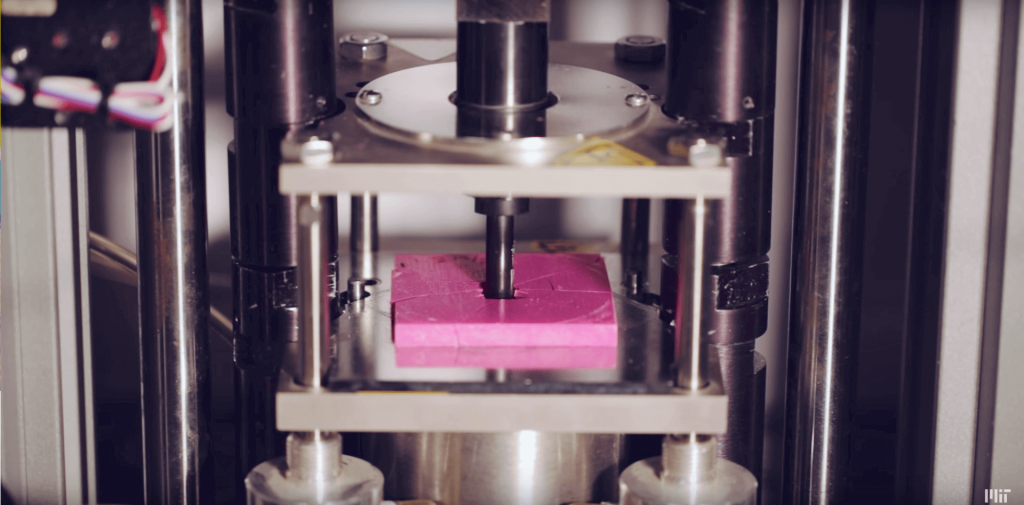 How Can We Use The Structure Of The Conch?
These breakthrough findings could provide major benefits to military or sporting applications that require dynamic loading. This unique internal structure can be used for protective helmets, body armor, or other types of impact-resistant gear.
While the conch shell design offers stiffness akin to glass or ceramics, it also lacks the brittleness of those materials. The composite is comprised of layers that are oriented differently from one layer to the next, allowing toughness to be internally aligned. On top of that, 3D printing will allow the structure to be "tailored and personalized" to the user.
The study is conducted by MIT graduate student Grace Gu, postdoc Mahdi Takaffoli, and McAfee Professor of Engineering Markus Buehler. The team recently published their findings in the journal Advanced Materials.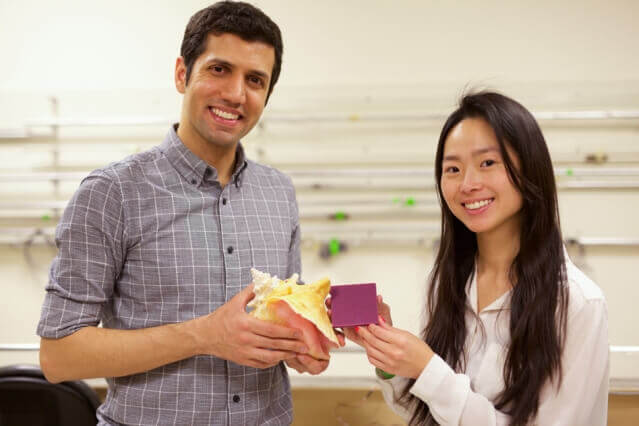 Source: MIT News
License: The text of "Researchers Print Conch Shells To Examine Toughness" by All3DP is licensed under a Creative Commons Attribution 4.0 International License.
Subscribe to updates from All3DP
You are subscribed to updates from All3DP
Subscribe
You can't subscribe to updates from All3DP. Learn more…