Using a chemical to computer-automated design approach, University of Glasgow researchers propose a 3D printing production method that enables the localized creation of drug pharmaceutical drug synthesizers quickly at a low cost.
A team of researchers at the University of Glasgow have developed a framework to 3D print drug manufacturing devices on-site depending on need. Dr Philip Kitson, Research Fellow in Chemistry at the university proposes the method in a recent issue of scientific journal Science. This new method only requires a $2,000 3D printer and the drug's specification (think of this as the blueprint to creating a specific drug).
Using the specified drug processes, the software developed by Kitson and his team then instructs the printer to print the hardware to manufacture a particular drug type. It's important to note the distinction here is that the 3D printer is fabricating the implement to create the drug to specification.
This has significant advantages. Traditional chemical manufacturing tends to be performed at large scale facilities. However, these tend to necessitate considerable capital investments. Indeed, the creation of the machines for drug development alone incur huge costs.
The approach by Kitson and his team makes it cheaper and easier to create life-saving drugs for poor areas or those which may be difficult to reach.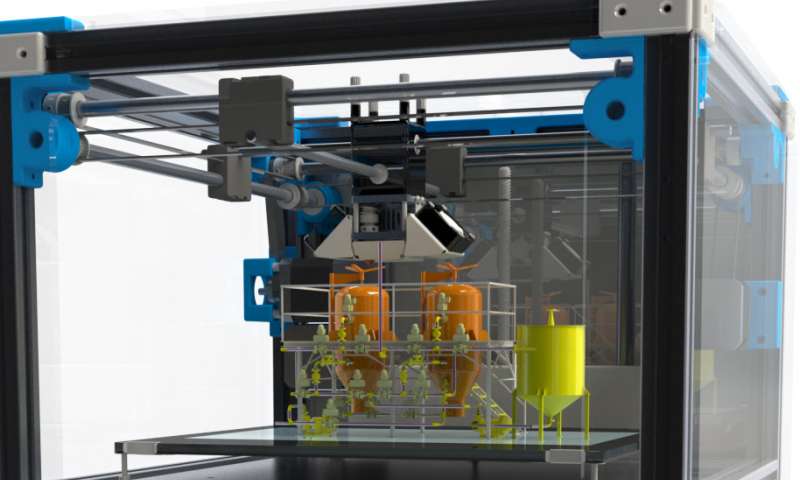 Baclofen Proof of Concept
At its core, the framework helps to create the step-by-step workflow to manufacture the devices to create the drugs. These machines can simply be 3D printed. The proposed framework includes the software, precursors, a 3D printer as well as the instructions.
As a proof of concept, the research team created the muscle relaxant baclofen using chemical precursors via a simple three-step procedure.
This process includes a conceptual step, whereby chemicals and reactions are clearly identified or developed. During the second — the digital layering stage — these steps are translated into a 3D model which is then subsequently realized in the third and final step.
It is thought that the regulatory frameworks to produce drugs in such a way are considerable, requiring a considerable shift in regulatory concepts before we're ever likely to see real-world use.
However, should the process be implemented, it would open the door to localized, non-traditional manufacture of active pharmaceutical ingredients — possibly democratizing drug-related healthcare to the remote reaches of the world.
Source: Motherboard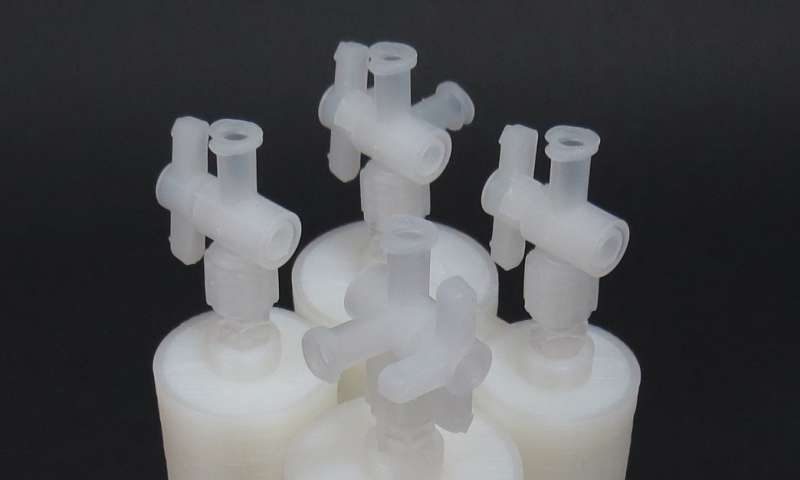 Synthesis of baclofen. (Image: Philip J. Kitson and Leroy Cronin)
License: The text of "Researchers 3D Print Synthesizers to Create Pharmaceutical Drugs" by All3DP is licensed under a Creative Commons Attribution 4.0 International License.
Subscribe to updates from All3DP
You are subscribed to updates from All3DP
Subscribe
You can't subscribe to updates from All3DP. Learn more…