Researching diseases, new drugs, and cosmetics without testing on animals is now possible thanks to a new 3D printed heart-on-a-chip device.
Researchers at Harvard have really outdone themselves this time with their latest invention: the first entirely 3D printed heart-on-a-chip with integrated sensors. This see-through device as thin as a piece of paper mimics the structure and function of real heart tissue.
Why would researchers want to print 'heart tissue' on a chip? Because 'organs-on-chips' are a better way to research drugs and cosmetics without testing on animals. Also, scientists can use these small chips to study diseases and the effects of toxins over time. 
Unfortunately, making these microphysiological systems and retrieving data from them takes a long time. And it's expensive.
Now, thanks to 3D printing, Harvard researchers have a better solution.
Travis Busbee, co-author of the paper, said: "By developing new printable inks for multi-material 3D printing, we were able to automate the fabrication process while increasing the complexity of the devices."
Basically, that means that new 3D printed materials make data gathering much easier because of integrated sensors. The team has come up with six, 3D printable materials for the devices. They can be quickly customized to any shape and size.
Watch the video below to see the heart-on-a-chip in action and a time-lapse of the printing process:
Why 3D Print A Heart-on-a-Chip?
The Harvard researchers are able to study various kinds of heart tissue at the same time. These devices are printed in one go and have multiple wells made of separate tissues.
They can replicate the human heart tissue structure with soft strain sensors on the inside. 
Jennifer Lewis, senior co-author of the paper, said:
"We are pushing the boundaries of three-dimensional printing by developing and integrating multiple functional materials within printed devices. This study is a powerful demonstration of how our platform can be used to create fully functional, instrumented chips for drug screening and disease modeling."
The Harvard team demonstrated the many uses of the device with a drug study and other long-term studies. The benefit over using real heart tissue is that the integrated sensors allow data to be collected continuously while the tissues mature.
Why is this better? Before, it wasn't possible to track heart tissue long term and measure its functional performance in a non-invasive way. Also, it enables studies of how contractile stress and toxins affect organs over a longer period of time.
This cool new 3D printed biotechnology has already made it possible to mimic organs such as heart, lungs, placenta, and intestines. If Harvard's already got a heart 'beating' on a clear little chip, there's no telling what they'll come up with next!
Want to learn more? Check out their published research in the Nature Materials journal.
Source: Harvard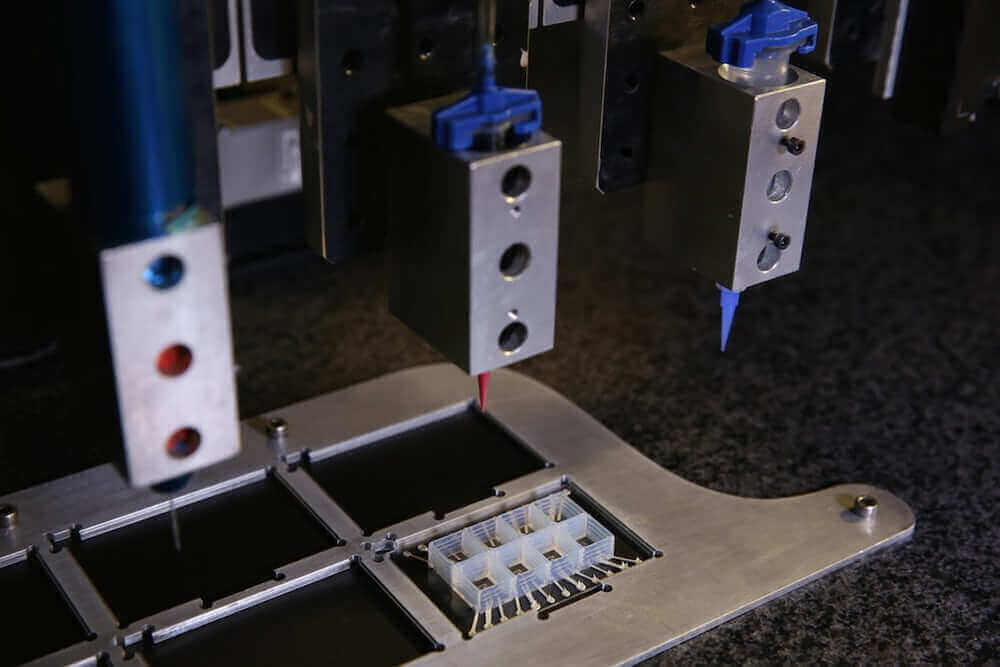 License: The text of "Harvard Researchers 3D Print Heart-on-a-Chip" by All3DP is licensed under a Creative Commons Attribution 4.0 International License.
Subscribe to updates from All3DP
You are subscribed to updates from All3DP
Subscribe
You can't subscribe to updates from All3DP. Learn more…