The Real Play Coalition has released a 3D printed replica of Albert Einstein's famous Anker Steinbaukasten toy set. These blocks, which can now be 3D printed at home, are designed to foster the imagination and creativity of children.
We live in an age where you can obtain infinite amounts of information at the click of a button. But some question whether creativity and imagination are being tossed aside for the convenience of technology. As the famous quote from Albert Einstein goes: Imagination is more important than knowledge.
Now, a group of companies are looking to reignite imagination with the very toy that molded the mind of this great physicist.
Developed in 1880, the Anker Steinbaukasten is a set of small stone blocks that fosters the tactile senses and creativity of children. The original stone blocks have often been attributed to nurturing Einstein's understanding of complex structures.
Worried that modern day toys are not adequately sparking the imagination of children, the Real Play Coalition now plans raise awareness of the issue. The coalition consists of major companies Unilever, the LEGO Foundation, IKEA, and media partner National Geographic. It has recently begun to discuss the quality loss attributed to modern day child's play.
At the World Economic Forum in Davos, the coalition discussed how a majority of children (61%) no longer know how to play without technology. In addition, school work is increasingly taking away time from play hours.
"We believe play is a serious business and is fundamental for learning, development and creativity. The Real Play Coalition is about helping break down barriers and giving the world the tools, confidence and inspiration to play, starting today," said Jesper Brodin, President and CEO of IDEA Group said.
To restore some sense of creativity into leisurely time of children, the collective plans to reintroduce Anker Steinbaukasten blocks to the technologically dependent generation. This toy set intends to help children further develop manual dexterity and tactile senses, while also stimulating creativity, imagination, and overall perception.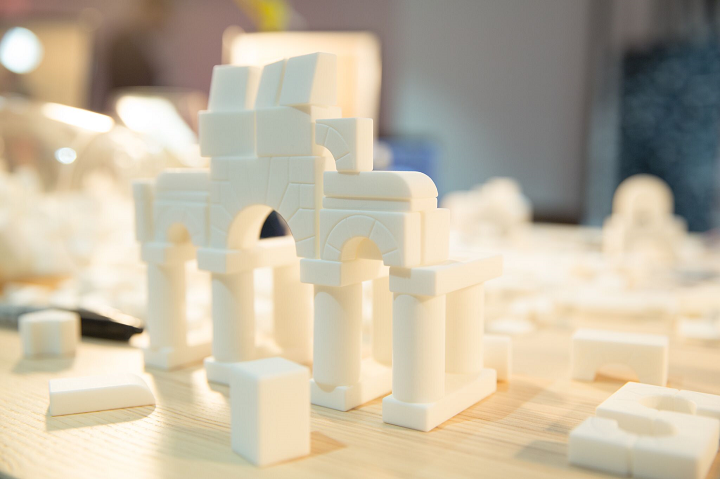 Einstein's Famous Toy Blocks See Revival with 3D Printing Technology
As part of the coalition's effort, it has scanned the individual pieces and 3D printed exact replicas. They've even used 3D printing to recreate the original box.
Although these blocks are technically for kids, older folks can also reignite their creativity with this classic toy. During the prestigious World Economic Forum, adults in attendance were playing with the 3D printed Anker Steinbaukasten set.
According to John Goodwin, the CEO of the LEGO Foundation, play is an important tool to prepare children for the future and help them develop and learn. He criticizes traditional educational systems that tend to fixate on standardized testing instead of nurturing imagination.
"Instead they should be focusing on developing creativity, problem solving and emotional intelligence," he adds.
Further, mobile technologies are enhancing the issue of children spending less time being creative. Therefore, the Real Play Coalition aims to unite political and corporate leaders to help promote more creative child's play.
You can download the STL files for the entire collection of blocks from the Open Einstein website.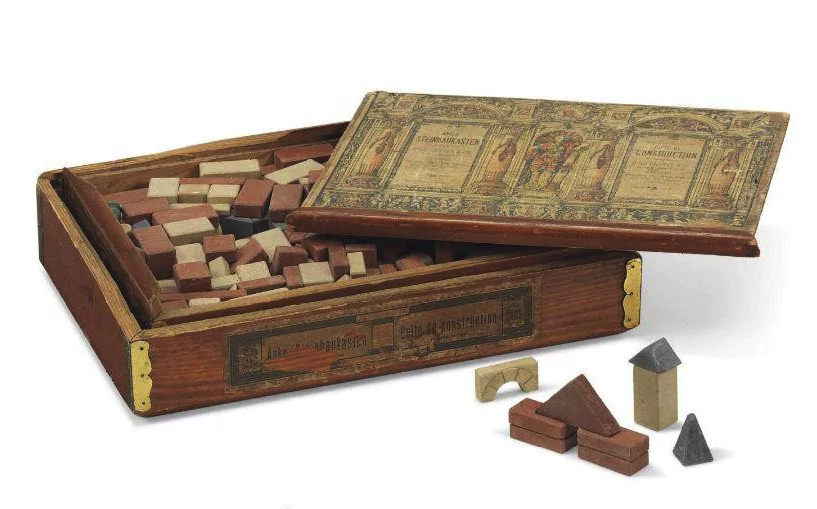 Source: Telegraph
License: The text of "Find Your Inner Einstein With 3D Printed Replica of Anker Steinbaukasten Toy Blocks" by All3DP is licensed under a Creative Commons Attribution 4.0 International License.
Subscribe to updates from All3DP
You are subscribed to updates from All3DP
Subscribe
You can't subscribe to updates from All3DP. Learn more…