Why you should read this article: Because your pasta may start to look like you. 
International pasta manufacturer Barilla surprised everyone by announcing they had been working at a "pasta 3D printer" for over two years, in collaboration with top Dutch technological university TNO. This was not just meant to be a novelty item but a machine for restaurants to create personalized pasta shapes for their clients, something intended to one day also be used in the home. While the news attracted massive amounts of media attention it remained unclear, initially, what those possibilities could truly be.
Imagine the "pastabilities"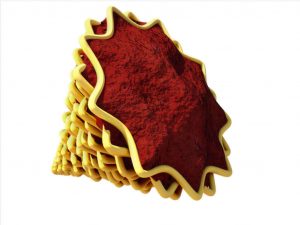 At least until a small company called Thingarage organized the "PrintEat" contest. Barilla and Thingarage asked designers from around the world to create innovative designs that exploit the possibilities of additive manufacturing. This yielded some amazing concepts, such as the winning Rose Pasta, Lune and Vortipa. Rose Pasta is an incredible concept for a flower shaped pasta where the petals actually open up during cooking. Lune, which means "moons" in Italia, is a spherically-shaped pasta with crater-like holes for the sauce to get inside it. Vortipa is incredibly intricate geometry for a single, large, high resolution pasta-made basket.
While Barilla's project is now starting to, quite literally, take form, there have been adaptation of extruders made specifically for edible paste materials ever since the beginning of desktop 3D printing. The concept is the same as that for any syringe based extrusion process, including bioprinting: a digitally controlled pump pushes the paste material out of the spring while the mechanical structure fabricates layers and 3D structures.
Universal Pasta for All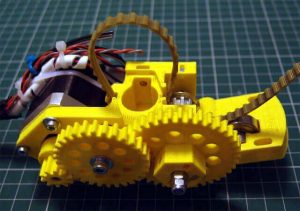 This same concept has already been used for several types of edible pastes. This means that it can be used to extrude pasta as well as dough to make pizza or other cake like foods. Some projects, like the Foodini or the NASA funded pizza 3D printer by Systems and Materials Research Consultancy in Austin, Texas, (more on them if you read on) have developed entire 3D food printing systems. Other project have focused primarily on the extruder, by making it compatibile with any "do it yourself" desktop 3D printers.
These include the Universal Paste Extruder project (UPE), developed by Richard Horne of Richrap.com, and the Discov3ry Extruder by Canada-based Structur3d 3D Printing, which can use any type of paste, including clay, silicon and wood filler. Once the pasty material has been deposited, layer by layer, to form three-dimensional structures it must be "sintered" – or, in this case, "cooked" – in a post-process which can – but does not necessarily have to – happen inside the 3D printer.
Pizza Delivery in Space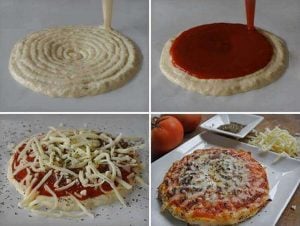 The Foodini, a project by Barcelona-based Natural Machines, is capable of heating up the 3D printed foods. Although the Foodini is a robot like any other 3D printer, it is based on a very "natural" concept. Since all the machine does is mix the natural ingredients to prepare healthy foods, it is actually a way to bring back home-made cooking even to today's hectic lifestyles. The food prepared by the Foodini is, in fact, more natural and wholesome than any industrially prepared food available at supermarkets.
While the Foodini is, in a way, a present day version of Rosie, the Jetsons' robotic maid, Pasta 3D printing might really be one of the keys to long term space missions. NASA (like the US Army's Combat Feeding Directorate) is working on them as a way to free up valuable astronaut time and offer a wider variety of custom prepared meals with carefully chosen nutrients.
Who knew that our "stairway to the heavens" would be a 3D printed pizza? (Perhaps only the Pastafarjans).
License: The text of "Are You Ready to Eat Pasta that Looks Like You?" by All3DP is licensed under a Creative Commons Attribution 4.0 International License.
Subscribe to updates from All3DP
You are subscribed to updates from All3DP
Subscribe
You can't subscribe to updates from All3DP. Learn more…