After increasing concerns are voiced over poor quality soccer pitches in Euro 2016 matches, Qatar has begun using 3D printers to make sure they don't face a similar situation in 2022.
The high-tech solution adopted by Qatar involves both 3D printers and, interestingly enough, wind tunnels. Their concerns follow criticisms from Italian and French coaches about the quality of the French stadiums during the current 2016 matches. After the complaints, the playing surface at Lille stadium replaced last Thursday. Also, the playing surface in Marseille has also been criticized.
Qatar is holding the World Cup in 2022, and it has become a priority for them to avoid any criticisms when teams head over there in six years.
Scientists at Qatar University have begun creating 3D printed models of the potential stadiums which will be used for the matches.
"We are aware of what is happening in Europe," said lead scientist of the research, Saud Ghani. "There will be good pitches according to the highest quality of FIFA requirements (in 2022)."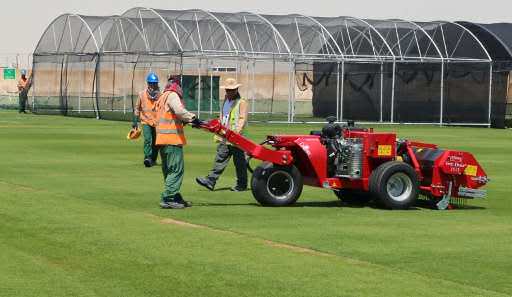 How can 3D Printing Help Soccer Pitches?
These 3D printed models are of a 1:300 scale and take around one month to assemble. They are then used to test each stadium's resistance to the Qatari desert climate, the design of the pitch, aerodynamics, light and the playing surface.
This is done by placing them in a wind tunnel in which air is blown onto the model in a variety of different directions. This air is tracked by laser beams which then highlight any problems or potential issues that could result in changes to the stadium's design.
Two stadiums have been printed so far, models of Al-Bayt and Al-Wakrah, and a third of the Al-Thumama is being printed and assembled currently.
This work is being partly funded by the Supreme Committee for Delivery & Legacy and organizers have said that the total sum of this controversial tournament is expected to cost around $30 billion.
Ghani said: "They don't want these stadiums to be white elephants, Qatar wants to use them all year round."
This doesn't appear to be the only use of this 3D printed technique either as, the idea, which was originally developed in Doha, is now being shared with sports stadium developers all over the world.
It is thought that Belgium planners using the technique to help improve pitches before the next Euros are played in 2020.
What do you think of this technique? Let us know in the comments.
License: The text of "Qatar Uses 3D Printers to Create the Perfect Soccer Pitch" by All3DP is licensed under a Creative Commons Attribution 4.0 International License.
Subscribe to updates from All3DP
You are subscribed to updates from All3DP
Subscribe
You can't subscribe to updates from All3DP. Learn more…