Prusa is launching PrusaControl, an accessible and intelligent slicing program that makes 3D printing easy to use for beginners. 
There are many desktop 3D printers on the consumer market, but few can stand toe-to-toe with the critically acclaimed Prusa i3 MK2. This $699 open-source kit has become the bell of the 3D printing ball, consistently staying ahead of the curve thanks to constant updates and a close-knit community.
This week, the Prusa team released PrusaControl, an easy to use 3D printing slicer that simplifies the entire process for the user. Although the printer is already compatible with Slic3r Prusa Edition, the team decided to create an unchallenging program for newcomers. The result is a slicer that is less complex and intricate than others.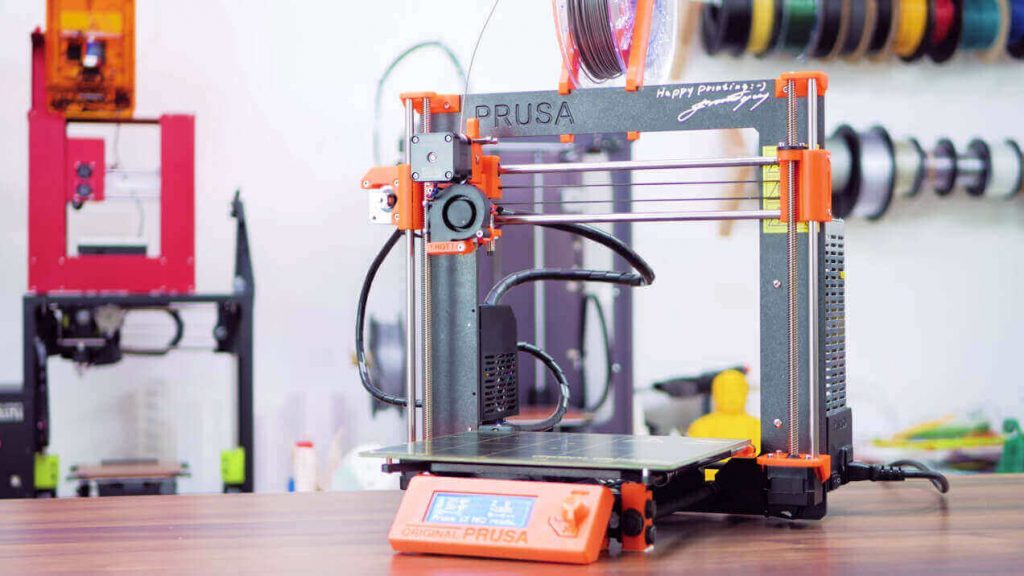 PrusaControl Slicer: Upload Your STL File And Hit Print
PrusaControl essentially takes the capabilities of Slic3r PE and refines the settings while still achieving the same results. The slicer will allow users to upload an object and print it right away. The user interface is displayed in orange and black, following the same color scheme as the Prusa i3 MK2 kit.
Using the slicing core from Slic3r PE, this custom software reduces the chance of encountering print failure. Each time a user launches the program, an auto update of the print settings takes place. This helps keep the printer and filament at the optimal place without the tedious task of inputting everything manually.
Not only is PrusaControl extremely easy to use, it also includes an array of features that enhance the slicing process. The slicer offers Undo and Redo functionality, enabling quick changes to 3D objects before printing.
The UI also includes a rotation tool that allows users to turn objects by 1-degree outside the circle and 45-degree inside the circle. It also has ColorPrint, enabling users to enter simple G-code preview and modify layers. Although multi-material printing is not yet supported, the Prusa team plans to add this functionality sometime in the near future.
No, this simplified slicer might not have the expansive capabilities of Simplify3D or even the more niche Slic3r PE. However, it does accomplish something that the others don't. It offers a shortcut to help newcomers enter the 3D printing realm with a better grasp on the critical slicing process.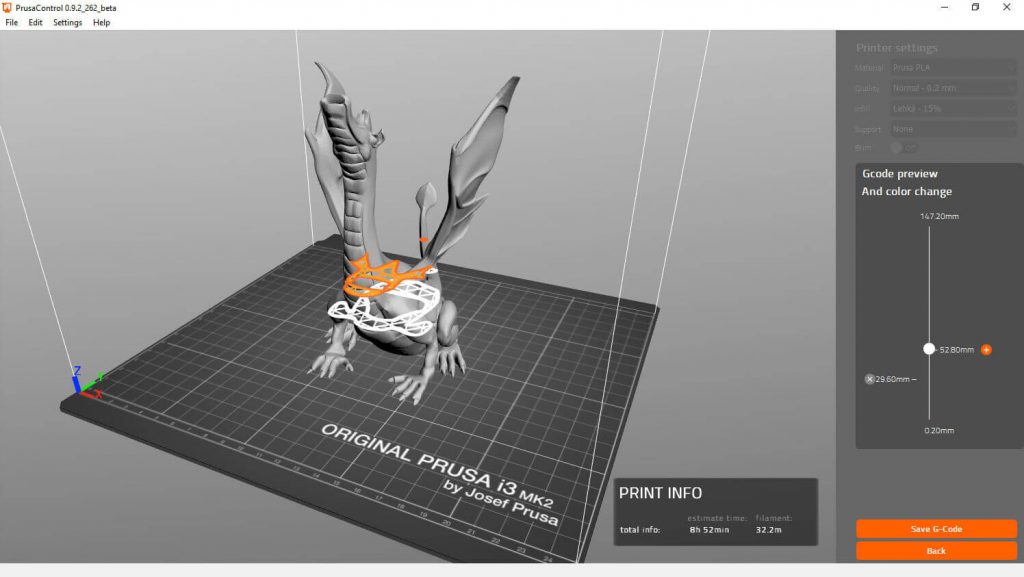 Source: Prusa Printers
License: The text of "PrusaControl Offers Easy To Use Slicer For Beginners" by All3DP is licensed under a Creative Commons Attribution 4.0 International License.
Subscribe to updates from All3DP
You are subscribed to updates from All3DP
Subscribe
You can't subscribe to updates from All3DP. Learn more…