Researchers are photographing and 3D mapping coral reefs in order to learn more about how they live, grow, and resist environmental changes.
There's a lot we don't yet know about coral reefs. But with technology constantly advancing, it's becoming easier to analyze these underwater forests.
Currently, researchers are creating 3D visualizations of coral reefs around the world. The goal is to learn how they live and grow before it's too late.
Vast areas are captured using underwater cameras. Every year scuba divers take thousands of photos around the Palmyra Atoll, south of Hawaii. The total area covered is over 17,000 square feet.
Images are stitched together to create a massive 3D photomosaic. This makes studying the corals significantly easier, as one need not worry about oxygen levels or ocean currents.
The resulting 3D map also allows researchers to easily process images for the purpose of identifying coral species and monitoring their growth patterns and behavior.
"When you put the headset on and you're in one of these 3D models, it's literally better than scuba diving," says Clinton Edwards, a graduate student at Scripps Institution of Oceanography at UC San Diego.
Saving the World's Coral Reefs
Palmyra Atoll isn't the only island being recreated in 3D. In fact, researchers from all over the world are now using the latest technology to create 3D visualizations, part of the 100 Island Challenge. This makes it possible to compare multiple coral reefs over time.
Learning about reefs by analyzing 3D photomosaics means we have a greater chance of protecting or replanting them.
Looking at the same reefs year after year reveals how they grow and die. One can easily identify their structure and how they react to environmental changes.
In the future, researchers hope to make the 3D visualizations available to anyone with a VR headset. For now, we'll just have to make do with YouTube videos.
The next step for researchers is to compare data from 2012 to 2016. They hope to understand changes over time and how coral reefs reacted to the bleaching in 2015 and 2016.
You can find out more about the researchers' work by reading this paper published in Coral Reefs. If all goes wrong, could 3D printed coral reefs help save our oceans?
Source: The Verge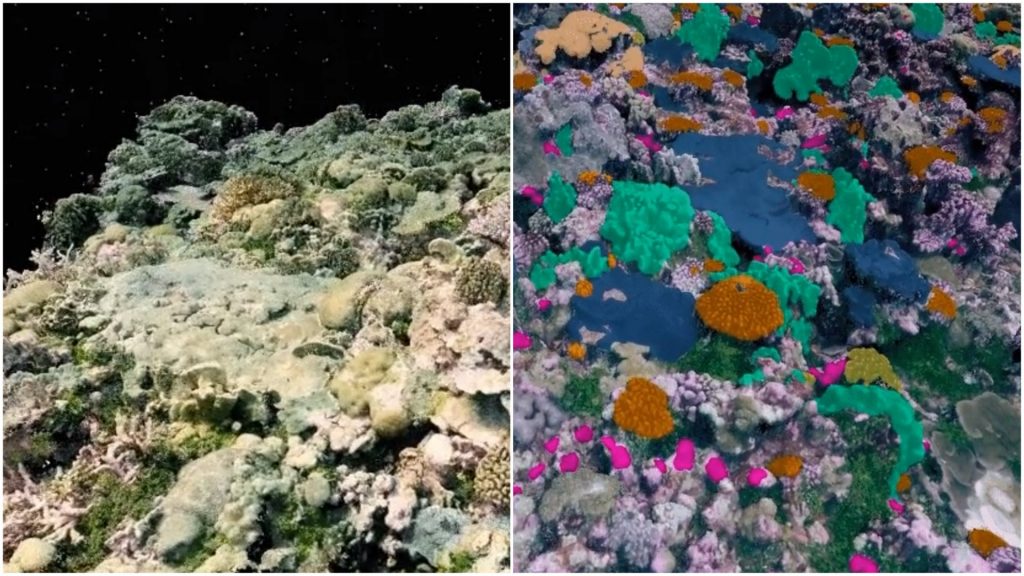 License: The text of "Protecting Coral Reefs through 3D Visualizations" by All3DP is licensed under a Creative Commons Attribution 4.0 International License.
Subscribe to updates from All3DP
You are subscribed to updates from All3DP
Subscribe
You can't subscribe to updates from All3DP. Learn more…