Freshfiber, a European design agency. sells an iPhone X case created using 3D printers in Nylon fiber material. The design is both stylish and functional.
Did you consider how often you drop, bump or scratch your phone? How many screens you've needed fixing in the past? If not, don't worry. There's a 3D printed solution to help protect your investment in style.
Freshfiber is a Netherlands-based design agency that specializes in bringing 3D printing to your accessories. The latest iPhone case from the agency is called the Fold Case. It offers a "sculptural, layered and half-open design." It's currently only available for the iPhone X and comes in five colors and, according to the manufacturer, is fully 3D printed.
The case was designed by Matthijs Kok, the creative director at this design agency. He explains: "The Fold Collection explores the fluent, dynamic movement of draped textile and its geometry… Draped in intricate ways, the Fold Case curves smoothly along the iPhone X's exterior."
By using 3D modeling and printing, Kok was able to move away from the regular boxy phone case design. Instead, the Fold Case is more flowing and sophisticated, enabling you to "protect your phone with a work of art." You can even add your own personal message, to customize the design just a little more.

The Fold Case Looks Great – But is it Protective Enough?
Kok adds that due to this undulating design, the iPhone X is protected in its most vulnerable areas. In areas where protection is required, the case completely covers the phone.
The case is 3D printed in nylon fiber material. This ensures that the case isn't heavy or bulky, while also being flexible and strong. Kok adds that the agency chose this material as it improves the case's shock absorption.
Freshfiber's website adds that the laser heating and polishing processes "give this product a subtle wood-like texture". And, due to this manufacturing method, every single product is unique.
If you're convinced and would like to order a Fold Case, visit Freshfiber's website. The case is available in black, grey, white, light blue and brown. The case costs €28.90 and keep in mind that once you've placed your order, it'll take two weeks to custom make and ship your purchase.
Source: 3D Printing Media Network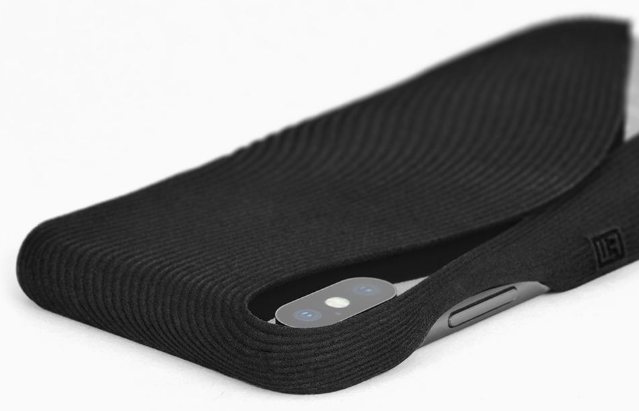 License: The text of "Protect Your iPhone X with Freshfiber's 3D Printed Fold Case" by All3DP is licensed under a Creative Commons Attribution 4.0 International License.
Subscribe to updates from All3DP
You are subscribed to updates from All3DP
Subscribe
You can't subscribe to updates from All3DP. Learn more…