The Polish design studio UAU Project brings beautiful and useful 3D printed tableware to your home with the "Table7" collection.
As 3D printing technology continues to advance, consumers are suddenly finding the ability to manufacture their products. While desktop 3D printing certainly has its limitations, there are plenty of useful objects that can be created right at home.
The Polish multidisciplinary design studio UAU Project has pushed this movement with their tastefully crafted products. From their Grow plant system to self-made furniture, the design collective has shown just how useful the desktop 3D printer can truly be.
Now, the studio has unveiled the Table7 collection, a set of seven 3D printable tableware products designed to be printed on the desktop machine.
UAU Project: The Table7 Collection
This minimalistic collection includes a nutcracker, bowls, snack plate, candle holder, toothpick holder, sugar bowl, and also salt and pepper shakers. Each object has a minimalistic modern design that will have your friends asking you "is that from Ikea?"
The 3D files for the Table7 collection are available to download on the 3D printing marketplace Cults. The bowl set and toothpick holder are available for free, while the rest of the models cost $3.19. For the best looking results, the UAU Project recommends printing these models
What makes the Table7 collection unique is the equal attention placed on both aesthetics and functionality. The simple, yet effective design creates a printable product that any decorative mind would be rather proud to put on display.
But most importantly, this tableware set is truly useful for everyday life. Whether you're looking to have a romantic dinner by candlelight or crack a couple walnuts, the UAU Project is bringing that ability straight to your print bed.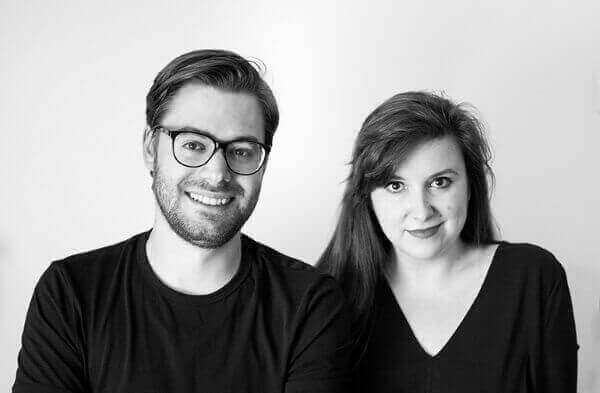 Making Use of the Desktop 3D Printer
Founded by Justyna Fałdzińska & Miłosz Dąbrowski, the UAU Project's ultimate aim is to design consumer-oriented products. Last year, the duo talked with All3DP about their creative process and favorite designs.
While they acknowledge that the 3D printing revolution has yet to explode, the UAU Project has chosen to be proactive about this issue. By focusing on functionality, the design team is truly showing what the desktop 3D printer is capable of.
Interested in what the UAU Project's collection brings to the table? Well, the good news is that there's a vast array of other useful 3D printable objects right at your fingertips.
As a result, we've consolidated the best of the bunch in our 40 Cool Things to 3D Print Which Are Actually Useful listicle. If you're looking to spruce up your kitchen, here's a collection of 30 Useful 3D Printed Kitchen Utensils too. Oh, and please make sure to print with food safe material.
License: The text of "3D Print Beautiful Tableware From UAU Project's Table7 Collection" by All3DP is licensed under a Creative Commons Attribution 4.0 International License.
Subscribe to updates from All3DP
You are subscribed to updates from All3DP
Subscribe
You can't subscribe to updates from All3DP. Learn more…