Prevolve is a startup using 3D scanning and 3D printing to develop "BioRunners", custom sports shoes which perfectly fit your feet.
Enhancing sporting performance with a custom 3D printed shoe is a concept which Oliver Brossmann has been working on for the past three years. Now, the 25-year-old and his startup Prevolve is ready to launch the BioRunner.
The business model was born from a personal struggle after Brossman developed from tendonitis in both knees. His childhood dreams of becoming a professional soccer player were dashed when during high school he underwent surgery on both knees.
But during recovery, he began exploring new methods of exercise. Brossman believes that running barefoot was beneficial for his knees:
"I really felt a difference on my knees. I felt like I could run without pain, where before any running was difficult… While that happened I think I stumbled upon an article in The Economist on 3D printing and how it's the future of manufacturing."
Soon after he came up with the idea of using 3D printing to develop shoes which are custom made to fit your foot. Brossmann was so passionate about his idea that in 2014 he dropped out of Seattle University to start Prevolve.
Prevolve's First Release is the 3D Printed BioRunner
The first stage in creating the BioRunners is for a professional foot scanner to 3D image your feet with optical lasers and take measurements.
Next is to fabricate the shoes with the BioFusion Platform, which Brossmann developed himself. The technology automatically tailors a shoe design which perfectly fits your feet. Prevolve uses in-house 3D printers for this process, taking between 20 and 30 hours per shoe.
Although the design may look simple, a pair of BioRunners will set you back $195. As Brossmann explains:
"I think they do look really new and different, people don't really know what to think about them… They're definitely unique and it partially depends on what your foot looks like. The shape definitely changes from one person to another. I'm still thinking about the design and what will make it more attractive to people but ultimately it's about the performance."
Interested in buying your own BioRunners? Head over to the Prevolve website to learn more and to pre-order a pair. Just don't call them Crocs.
Source: Geek Wire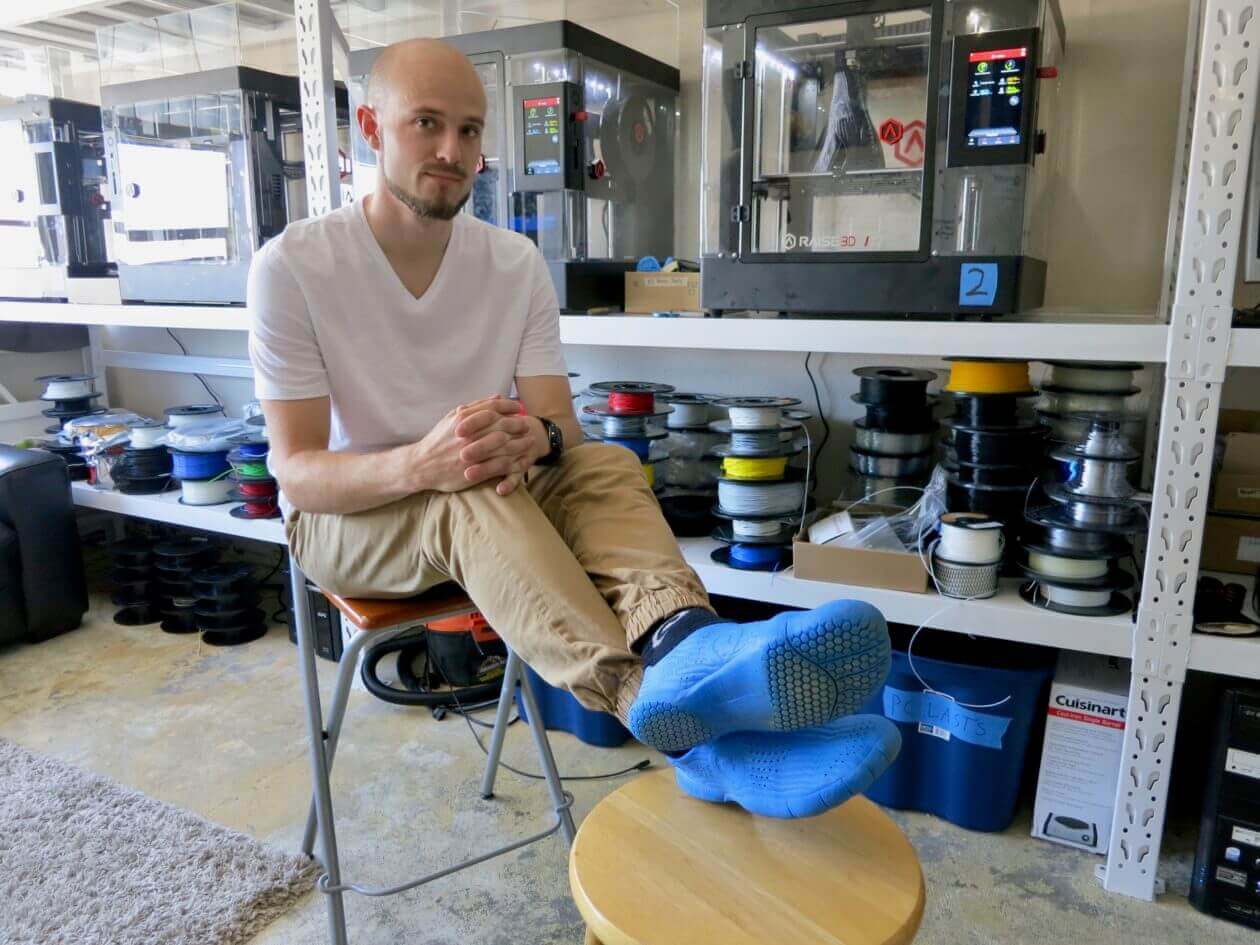 License: The text of "Prevolve is a Custom Shoe Company 3D Printing "BioRunners"" by All3DP is licensed under a Creative Commons Attribution 4.0 International License.
Subscribe to updates from All3DP
You are subscribed to updates from All3DP
Subscribe
You can't subscribe to updates from All3DP. Learn more…