A Wyoming family's pet peacock lost its foot from frostbite, the owners went searching for help on Reddit. One random user decided to design and 3D print a prosthetic device for the majestic bird, giving it a better chance at leading a quality life.
After braving this year's chilly Wyoming winter, one family's pet peacock lost its leg due to harsh frostbite. Although its stump healed quickly, it was unclear whether or not the winged beauty would be able to lead a quality life.
Fearing that the vibrant bird would struggle after losing the limb, the owners went searching for a helping hand on Reddit.
Thanks to the kindness of one random user, the male peafowl was given a new lease on life. Using a prosthetic model previously used to aid a stork, the man had redesigned and 3D printed a leg for the pet peacock. The Wyoming family and Redditor exchanged dimensions through email, and soon after, the 3D printed prosthetic arrived in the mail.
"It's amazing that people took their time and money to help us and a peacock that they will more than likely never meet," the peacock's owner said to The Daily Mail.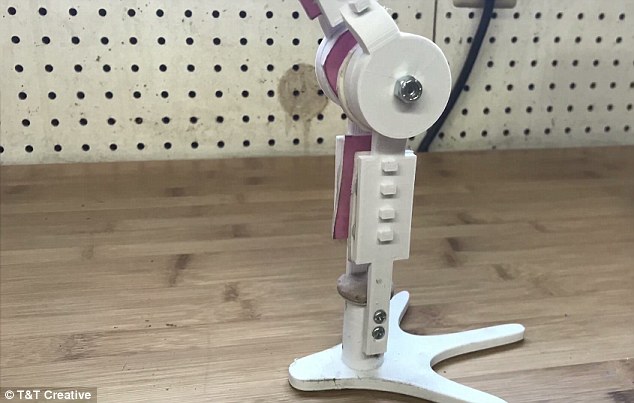 Wyoming Peacock Adjusts to Life with 3D Printed Prosthetic Leg
At first, the peacock struggled to adjust to the 3D printed limb replacement. And so, the family set up an enclosure for the bird to grow accustomed to the prosthetic. They also added felt padding and support brackets for increased comfort.
The 3D printed prosthetic is currently attached to the limb with zip ties, but Velcro straps could be added to make it easier to remove and adjust the device.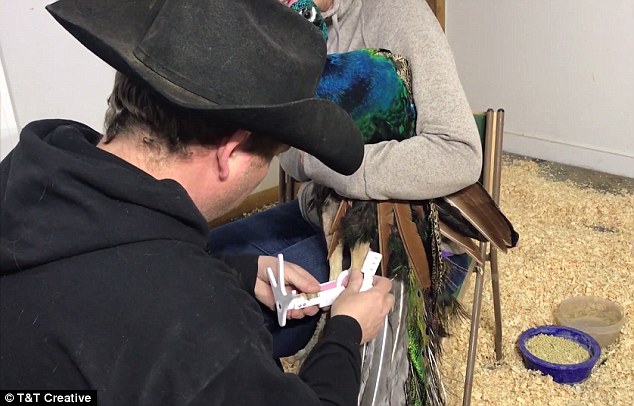 The bird was monitored for a few days after the assistive device was fastened, and the owners soon realized that they had to make adjustments. The owners also had to stop the peacock's wing from dragging on the floor, which it was doing to help balance.
While the pet peacock is still getting used to the 3D printed prosthetic leg, he can be seen happily hopping around on his new foot.
The midwestern couple that owns the bird has a popular YouTube channel called Our Wyoming Life, where they showcase the daily occurrences of ranch life. They recently shared the story of how their peacock received and adjusted to its new prosthetic device.
Watch the heart-warming video below!
https://youtu.be/8CtDytdABNg
License: The text of "Peacock Gets 3D Printed Prosthetic Leg from Random Reddit User" by All3DP is licensed under a Creative Commons Attribution 4.0 International License.
Subscribe to updates from All3DP
You are subscribed to updates from All3DP
Subscribe
You can't subscribe to updates from All3DP. Learn more…