3D printer company Polar3D closes $2 million in latest financing round, plus 100,000 printing milestone on their online platform, Polar Cloud.
Based in Cincinnati, Ohio, Polar3D is a 3D printer manufacturer with a difference. Not only does their machine fabricate objects using Polar coordinates instead of Cartesian, but they also have a driven focus on the educational market.
Their Polar Cloud, for example, is an online educational platform that allows users to share and collaborate on prints. The company has announced that the Polar Cloud has made over 100,000 3D print jobs possible, and is continuing to grow at an exponential rate.
Polar3D CEO Greg LaLonde said:
"As this school year got underway, we saw a major ramp-up of 3D print jobs on our Polar Cloud. We are thrilled the experience is moving past the 3D printer itself to a truly collaborative environment where student-led learning, discovery and 'making' are exploding. There is simply no limit to how much these kids want to show off their work. It's intoxicating, contagious, and is why the Polar Cloud affords an unusually large-scale opportunity."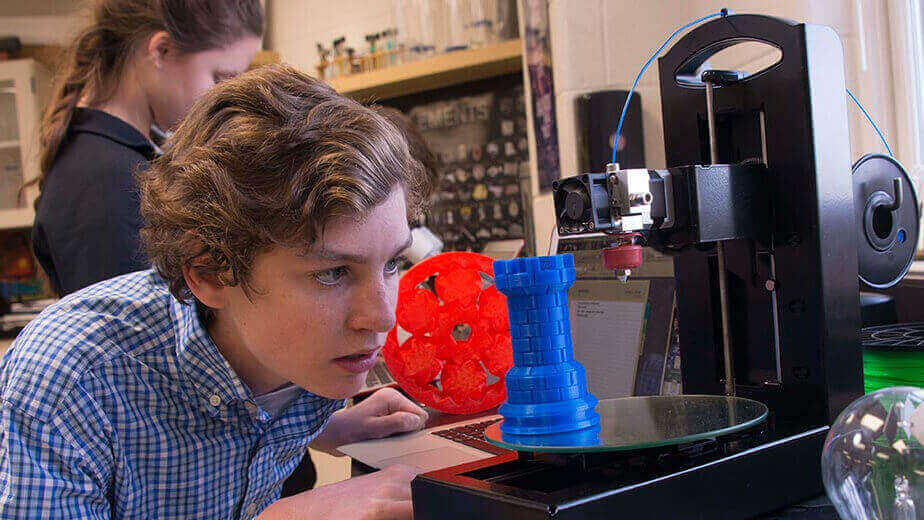 Polar3D launching Polar Cloud 2.0 in 2017
The company has also announced that with the successful closure of a $2 million financing round, they are now expanding their executive team with the addition of two industry experts, Dan Newman and David Thornburg.
Newman has extensive experience in the 3D printing industry, having written the firmware used by several consumer 3D printer brands like Makerbot and Dremel. He also helped with a solution to scale Apple's iCloud.
Bill Steele, co-founder of Polar3D, is happy that the company is now working with Newman. He continued: "Dan is going to make a massive impact on our cloud and hardware products, we are very lucky to have him."
Newman will work as Chief Technology Officer. Alongside him, David Thornburg will be working as Director of Education.
The company had much praise for Thornburg too. Ed Estes, Co-founder of Polar3D, said: "Naturally, when the opportunity arose to grab David Thornburg we took it and didn't let go. David literally wrote the book on 3D printing in the classroom and is globally recognized as a pioneer in the field of 3D printing in education."
Looking ahead, Polar3D plans to continue to inspire students and improving education through 3D printing. In January 2017, a new Polar Cloud 2.0. is slated for launch. We're looking forward to seeing what the company is cooking up.
Source: Polar 3D

License: The text of "Polar3D Closes $2 Million Funding & 100K Prints with Polar Cloud" by All3DP is licensed under a Creative Commons Attribution 4.0 International License.
Subscribe to updates from All3DP
You are subscribed to updates from All3DP
Subscribe
You can't subscribe to updates from All3DP. Learn more…