Remember PiKon, the Raspberry Pi powered astro-cam? Now you can buy kits to 3D print and build one of your very own.
In September 2014 Mark Wringley unveiled the PiKon astro-cam, a 3D printed DIY telescope powered by a Raspberry Pi.
This brilliant project captured the imaginations of astronomy enthusiasts worldwide — and generated a fair bit of press coverage too.
More recently, Wringley has launched a series of resources so that anyone build their own PiKon. He's offering the STL files for free download, and even selling complete kits for makers to assemble at home.
To support this project, Wringley has teamed up with We Do 3D Printing, a company which provides everything that is needed to build the telescope, including 3D printed components, optics, and Raspberry Pi units.
They will also offer fully built PiKons for £250. These fully assembled telescopes are for people who want to bypass the building stage and jump straight into the star-gazing.
Watch Mark Wringley's vision for his 3D printed telescope in the video below from 2014.
How to Build your own PiKon Telescope
Keep in mind that if you choose the DIY route, then there are two main assemblies for the telescope. These include the Mirror Assembly and the Spider Assembly. Once constructed, the telescope is then mounted onto a wedge.
Although Wringley points out that the telescope is robust, it is worth keeping an eye on dust and the camera sensor. PiKon has just one optical component. This lens of the Raspberry Pi Camera also needs to be removed to allow imaging by the Optical Mirror.
The mirror is also a delicate part of the telescope. Wringley said: "When assembling or modifying the telescope be careful not to let components drop down the Telescope Tube onto the Mirror."
However, if everything goes to plan and your telescope is finished, you can capture some impressive images like the example shot below.
This is done by using the Raspberry Pi Camera module. These images can be transferred to your computer from the Pi's micro-SD card or over an internet sharing app.
Source: Wevolver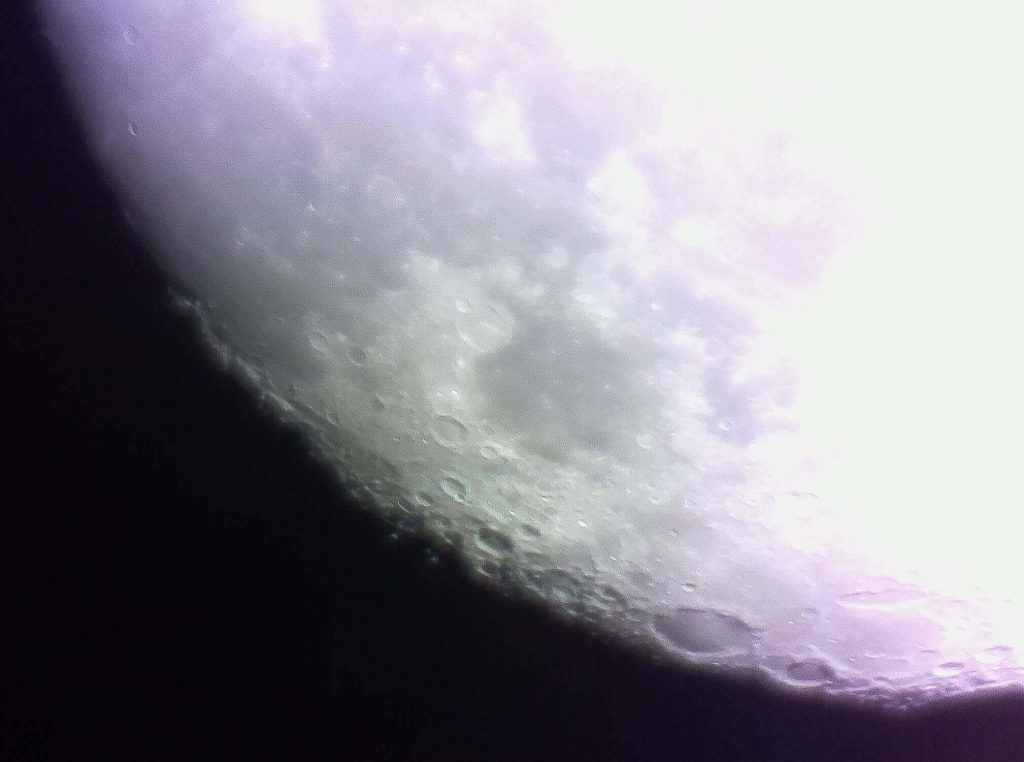 License: The text of "3D Printed Telescope: PiKon Kits Now Available to Buy" by All3DP is licensed under a Creative Commons Attribution 4.0 International License.
Subscribe to updates from All3DP
You are subscribed to updates from All3DP
Subscribe
You can't subscribe to updates from All3DP. Learn more…