London-based computing startup Pi-Top closed a £3.5million ($4.3M) Series A round of funding and continues to expand.
Don't Miss:
The successful startup 'Pi-Top' began back in 2014 as a student project designed to 3D print a Raspberry-Pi powered laptop. Not long after, a crowdfunding campaign successfully bought the laptop kit to a wider audience.
And now, the company will have a lot more money to play with thanks to raising more than £4.9M in total. Financial backers include Committed Capital and Hambro Perks.
The company had another funding round last December and closed a £1.3M seed. Plus, via crowdfunding site Indiegogo, the company has also received over £331,000 ($410,000). As a result, the team has also grown from just two people to twenty-six in just eighteen months.
The investment will be used to continue production and development of its two Pi-powered products. These include the original pi-top laptop and a pi-topCEED desktop computer. Both products have already been shipped to their backers.
According to co-founder Jesse Lozano, a total of 11,00 pi-tops have been sold and just over 10,000 pi-topCEEDs. What's even more impressive is that most of the units have been sold during the last six months.
The Success and Strength of Pi-Top
The team is also working on software specifically designed to help 10 to 16-year-olds learn how to code in a fun way. Lozano says: "We focus on catering to those who want to learn which more often than not tends to be at the younger ages."
Pi-Top's main goal is to help schools around the world teach STEM subjects. Lozano explained to TechCrunch:
"2016 has been a fantastic year which has seen Pi-Top products picked up by 16+ retailers and distributors, including some of the largest educational distributors in the world. We have now closed on this larger £3.5 million round in order to expand our team into the U.S. and focus on growing our user base across the education sector."
In terms of expansion, they hope to open an office in Texas next year. Plus, the team is already working with Educomp in India and hopes to expand into China where they currently have a purpose-built factory. This space alone produces over 5,000 units every month.
Along with Educomp, Pi-Top has made other partnerships including Adafruit, RS Components and BT Education. So far, they have started selling in 70 countries.
Currently, Lozano says their most expensive pi-top is popular for home use. However, the pi-topCEED performs better with schools and organizations. To date, over 500 schools are using pi-tops right now. It appears this is just the beginning.
Source: Tech Crunch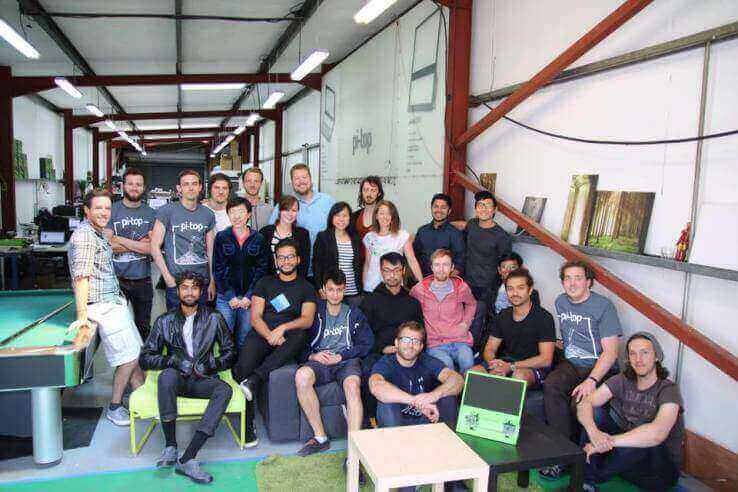 License: The text of "Pi-Top Raises £3.5 Million in Series A Funding" by All3DP is licensed under a Creative Commons Attribution 4.0 International License.
Subscribe to updates from All3DP
You are subscribed to updates from All3DP
Subscribe
You can't subscribe to updates from All3DP. Learn more…