Playing Pokemon Go and gotta catch them all? Then 3D printing a Pokemon Go aimer case for your smartphone helps you throw a perfect curve.
Pokemon Go isn't a difficult game to play. But there are some rare Pokemon, which are hard to catch. If you don't throw perfectly straight line (or even better: a curved one), then you might miss that Charizard. And sooner or later, you'll run out of Pokeballs. The solutions to this problem? You can either practice hard… or 3D print your Pokemon Go aimer case.
Clever Idea: Pokemon Go Aimer Cases for your Smartphone Let You Throw a Perfect Curve
Currently, there are two Pokemon Go smartphone covers that can help you. All you need is to slip them over your phone when you get to the game's capture screen. Remove the cover for battles, menus, and the GPS-guided walking mode.
An irritation is that if you have learned any advanced moves, the cover will make these impossible. However, if your aim is to simply level up fast, the phone cover promises to get you more HP with every throw. By throwing straight Pokeballs, you'll be able to earn extra XP. Just use the small distance indicators to judge how hard you need to throw.
Pokemon Go Aimer Case #1: Pokeball Aimer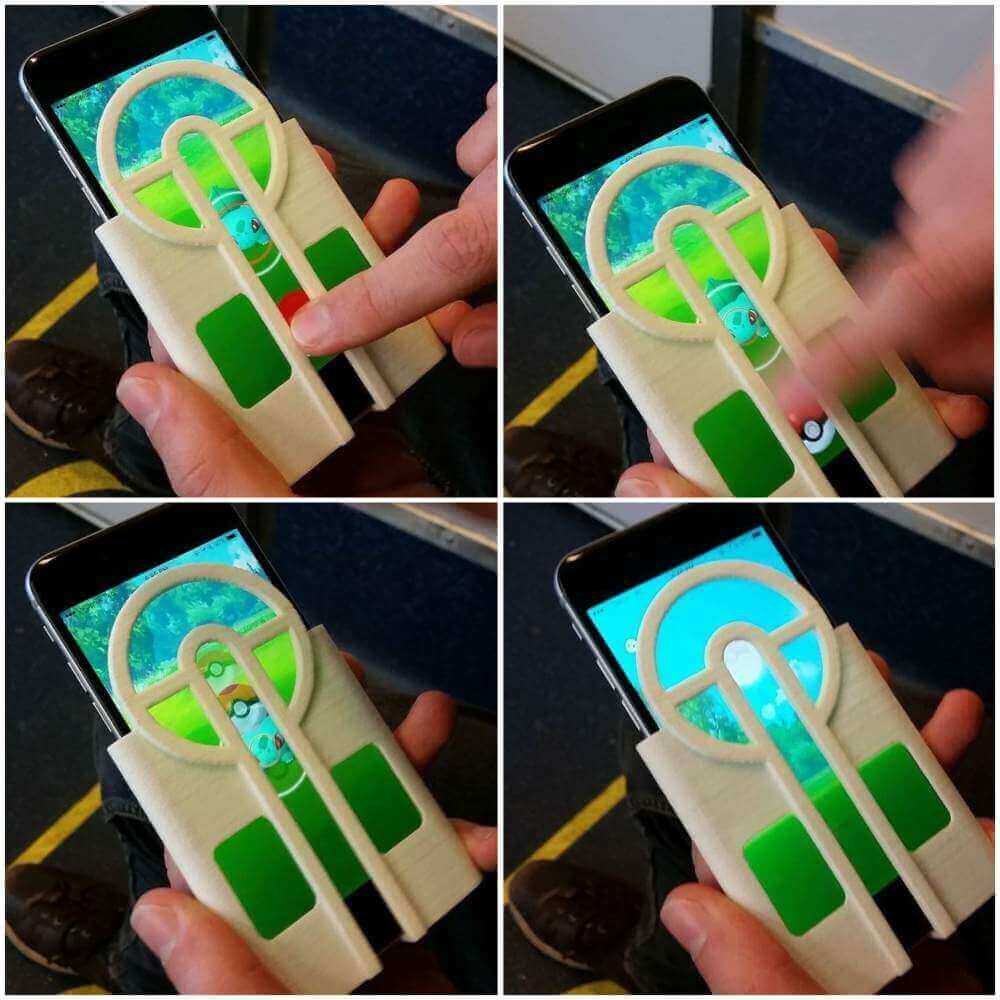 What is it? The first one is from Australian designer Jon Cleaver, designed an interesting cover for your phone which aids your Pokemon Go play, and nothing else. The 3D printed Pokemon Go cover slides over an iPhone 6. It obscures the screen quite a bit but leaves all important controls visible. So it should be easy to catch the specimen you want. Just put your finger on the Pokeball, have the target visible in the line, and flip your Pokeball towards that Bulbasaur.
The design has been out of stock on Cleaver's Etsy page, but as of August 1rst, it's available again.
Where Can I Get it? If you know how to operate a 3D printer, check out the plans on My Mini Factory (free download). As an alternative, you can have it made at a 3D printing service provider. Currently, they are only available for iPhone 6 and iPhone 6S. Jon Cleaver announced plans to port the 3D printed Pokemon Go aim to Android smartphones.
Pokemon Go Aimer Case #2: Perfect Aim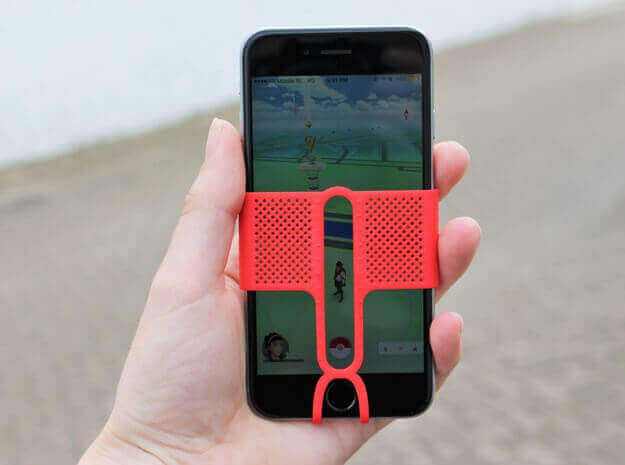 What is it? This nifty piece was done by Daphne Lameris. She's an industrial designer and 3D printing enthusiast, specializing in "design feminine and martial arts themed jewelry". It is called "Perfect Aim: Pokemon Go Case", and it works for iPhone 6 and 6S.
The design differs in several ways from the first one. It's smaller and leaves more of the screen for you to watch. If you're done catching, you can remove it easily and clip it on the back of your phone, so it doesn't get in the way if you're tracking new targets or – that happens – if you're receiving a call.
Where can I get it? The design isn't freely available. You'll have to pay roughly $9 for in while plastic (or any other color you like). You can buy this 3D printed Pokemon Go Smartphone cover directly at Shapeways (for iPhone 6 and iPhone 6S).
Pokemon Aimer Case #3: Pokeball Aimer (Revised Edition)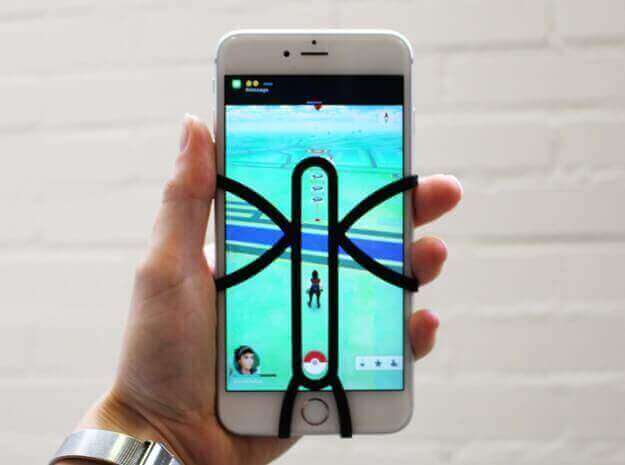 What is it? It's the same idea: You buy this little thing, put it over our iPhone 6 or iPhone 6S and start catching Pokemon! There's also a version for the Samsung S7. The design also was done my Daphne Lameris, industrial designer and 3D printing enthusiast. We like the new design better – it blocks less of the screen. Actually, it also looks great for a Pokemon Aim!
Where Can I Get it? You can buy the design at 3D printing service Shapeways in flexible plastic. There are several colors available (white, black, blue, violet, red, yellow, green and orange). The price is – depending from where you order it – roughly $9.
License: The text of "3 Perfect-Throw Pokemon Go Aimer Cases to 3D Print" by All3DP is licensed under a Creative Commons Attribution 4.0 International License.
Subscribe to updates from All3DP
You are subscribed to updates from All3DP
Subscribe
You can't subscribe to updates from All3DP. Learn more…