At SXSW, the digital food company Open Meals unveiled its Pixel Food Printer, a 3D printer capable of producing edible and pixelated 8-bit sushi.
This week at SXSW, the all-encompassing Austin, Texas-based conference and festival, attendees were treated to a special kind of sushi. The digital food company Open Meals is 3D printing this famed Japanese delicacy in the style of an 8-bit video game.
Seriously, these digitalized sushi rolls look like they were pulled straight out of a retro Atari 2600 gaming console. And yes, the 3D printed sushi is completely edible too.
There are two main components that the Open Meals platform operates on; the software and the Pixel Food Printer.
The company's patent-pending "Food Base" digital food platform stores precise measurements and information about different kinds of food. This database includes flavor profiles, shape, color, nutrients, and texture. Open Meals likens its food 3D printing process to the music platform iTunes. The plan is to allow people to search and download food data depending on the user's desired dish.
Once the digital food model is selected, the Pixel Food Printer takes on all culinary responsibility. This custom-built robotic arm uses an edible gel to 3D print little pixel cubes. Each pixel is injected with flavor, color, and nutrients, which in this case was used to create flavorful 8-bit sushi.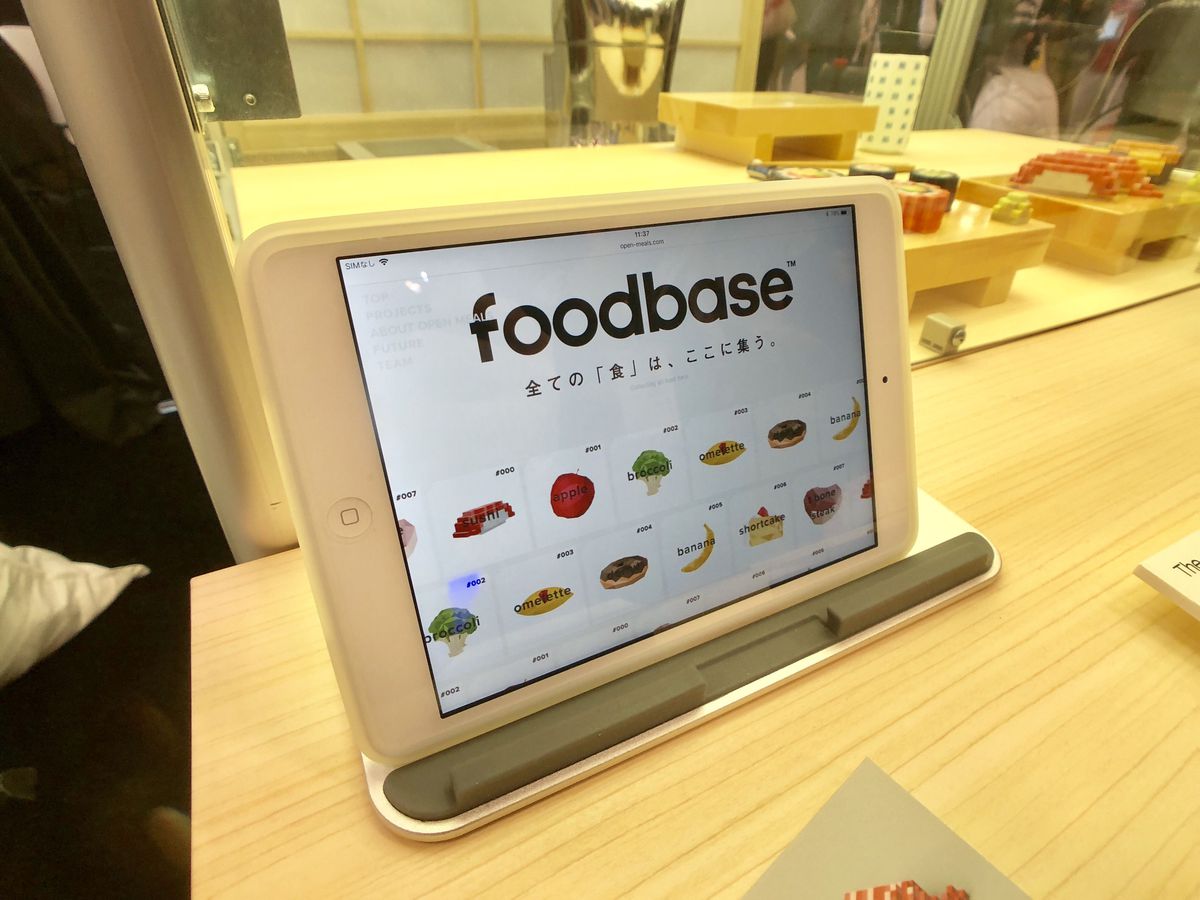 8-Bit Sushi: Mastering the Art of Food 3D Printing
Despite the appetizing appearance of the pixelated sushi, Open Meals is still working to enhance a few aspects of the process.
For starters, the company wants to shrink the size of the pixels in order to construct more realistic looking meals. On top of that, the team also intends to improve the flavor of the gel cubes that are dispensed from the Pixel Food Printer.
In the future, Open Meals believes that its food 3D printing platform can be used by astronauts to recreate their favorite dishes. The Food Base could potentially be used to teleport measurements and information to the International Space Station, or even deliver a digital dish from a cooking show directly into your kitchen.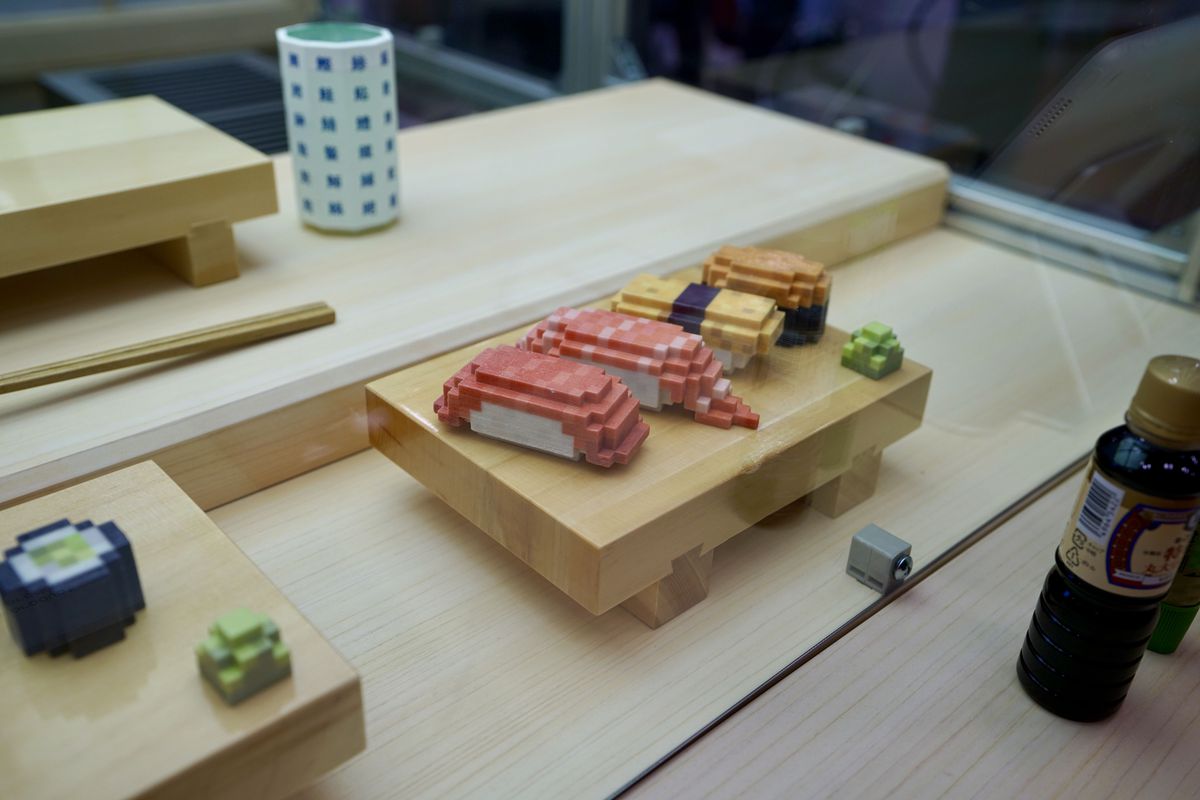 The Pixel Food Printer is still a prototypical concept, but the 3D printer has been garnering a lot of attention at SXSW. While the taste of 8-bit fish might not live up to the expectations of someone like Gordon Ramsey, this pixelated sustenance will surely excite video game and sushi lovers alike.
And who knows, in an imminent future where 8-bit sushi buffets are abound, perhaps we'll all become Lickitungs rushing to clear our plates.
Source: Mashable
License: The text of "Live at SXSW: Open Meals Shows Off 3D Printed 8-Bit Sushi" by All3DP is licensed under a Creative Commons Attribution 4.0 International License.
Subscribe to updates from All3DP
You are subscribed to updates from All3DP
Subscribe
You can't subscribe to updates from All3DP. Learn more…