Learn how to create a 3D Selfie of your head using only a smartphone (or DSLR) and your computer in three basic steps: Catch, Make & Print.
Guest Post: This article originally appeared on filipsokolowski and was written by Filip Sokolowski. Text and images reproduced with the author's permission.
How does it work?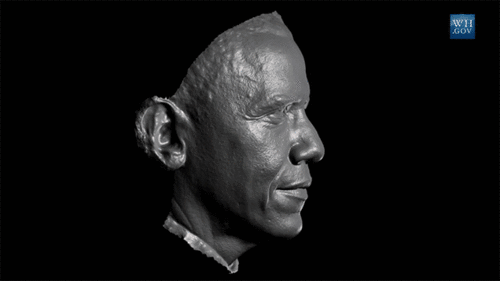 3D printing is the trend of the last years. At least since president Obama got himself portrayed in three dimensional space by a Smithsonian-led team of 3D digital-imaging specialists, Autodesk and 3D Systems, in collaboration with the University of Southern California's Institute for Creative Technologies.
It took two different technologically sophisticated 3D documentation processes to generate the data needed to create this portrait. They used 50 custom-made LED lights, eight high-resolution sports photography cameras, six wide angle cameras and handheld 3D scanners to capture every nook, cranny and worry line on Obama's head.
In this tutorial I will show you how to create a 3D portrait of your head using only a smartphone (or DSLR) and your computer. A 3D printer is not necessarily needed! The process consists of three basic steps: Catch, Make & Print
1. Catch
Autodesk offers two ways of creating 3D Models without the use of multiple cameras, expensive rigs and hand-scanners. There may be better ways of 3D scanning like the MakerBot Digitizer since it creates high-quality scans, but it's also very limited when it comes to object size. A head sized object just wouldn't fit in there.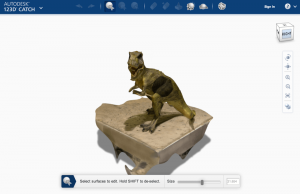 123D Catch turns a series of photographs into a detailed 3D model of an object. It's a free App for Android and iOS devices that creates 3D models in a fast and convenient way. You just need to capture multiple images of your objects from every perspective. The resulting 3D mesh will then be computed in the cloud and made available within the app.
You can take pictures with the iPhone and iPad versions, or use a digital camera with any modern internet browser that works with Tinkercad. There's also a standalone desktop version for Windows / Mac. Tools available in the desktop or online versions of 123D Catch help you clean up your scans, select the most important parts, and export a file suitable for 3D printing or CNC.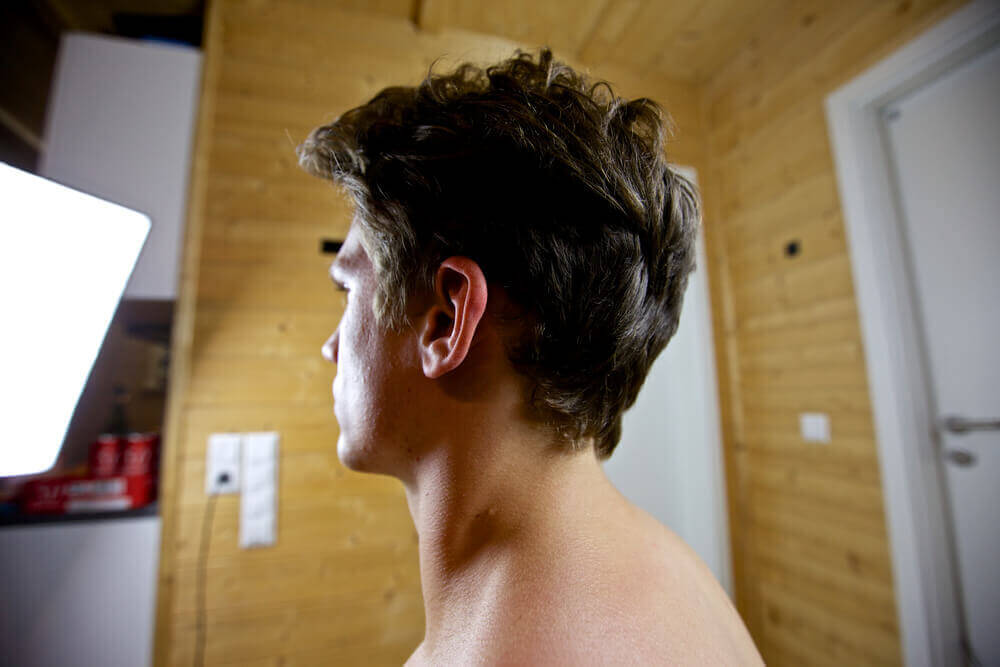 https://instagram.com/p/nWb8b3TRuR/
2. Make
3D meets DIY. 123D Make is Autodesk's editing solution. It lets you turn 3D models into 2D build plans with animated assembly instructions. In my case I just chopped my shoulders off and put my head on a socket.
3. Print
Since we had a Makerbot replicator 2 at my university I used it for printing. Just import the previously created *.STL file into Makerbot Desktop. You can then scale your object in a final step. For best results use the following settings. The printing process took 30min.
Print Settings:
Makerbot Translucent PLA
Resolution: High
No Raft / No Support
Infill: 10%
Shells: 2
Layer Height: 0,20mm
If you do not have a 3D printer you can have it printed online by vendors like Sculpteo, Shapeways or Trinckle.
Finish!
Subscribe to updates from All3DP
You are subscribed to updates from All3DP
Subscribe
You can't subscribe to updates from All3DP. Learn more…