North Korea has unveiled a 3D printer which it claims can reproduce bone for use in cosmetic surgery and dentistry.
According to recently released footage from Korean Central Television (KCTV), North Korean scientists have built a 3D printer which would help doctors create detailed images and models.
The footage below shows several doctors working on a printer, and claimed it was assembling a human lower jaw.
Dr. Hwang Seong Hyeok from North Korea's Department of Dentistry told KCTV: "With this new technology, we can mold various bone fragments through a detailed facial blueprint."
If you speak Korean, you can view the 3D printer at 7:20 minutes into the news broadcast below.
The segment shows two documents, which it claims are a certification of assessment at the "intellectual products exhibition" and a "patent certification".
However, many people have been quick to point out that it is not clear whether this printer has been seen by anyone outside the Hermit Kingdom.
https://www.youtube.com/watch?v=G7uJpF4LqFE
Does North Korea Really Have a Medical 3D Printer?
Currently, North Korea's health system is reported to be struggling. Therefore, doubts are being raised over how the technology could be distributed and used.
Whether or not the story is true is coming under scrutiny too. Especially considering one of the world's cosmetic and technology capitals, South Korea, is still working on making use of 3D printing in medicine.
Park Hyun-wee at the 3D Convergence Technology Center in Seoul told NK News: "We are calibrating 3D Printers for procedures of dental implant prosthesis and physicians. He added: "3D Printers also remain in the R&D paradigm of inspection and testing, a strict set of guidelines that would assure regulators of the variety of industries 3D Printers could shape."
Although the footage is the first time a working 3D printer has been shown by North Korean media, a previous NK News report revealed that a DPRK university was advertising an older model printer at a recent trade fair.
As well as this, Pyongyang University of Science and Technology (PUST) Chancellor Chan-Mo Park told NK News there were a couple of 3D printers at North Korean universities. However, they're being used to make prototypes, rather than for dentistry and medicinal purposes.
We look forward to seeing how North Korea can adapt this technology, now they have seemingly joined the 3D printing revolution.
Source: NKNews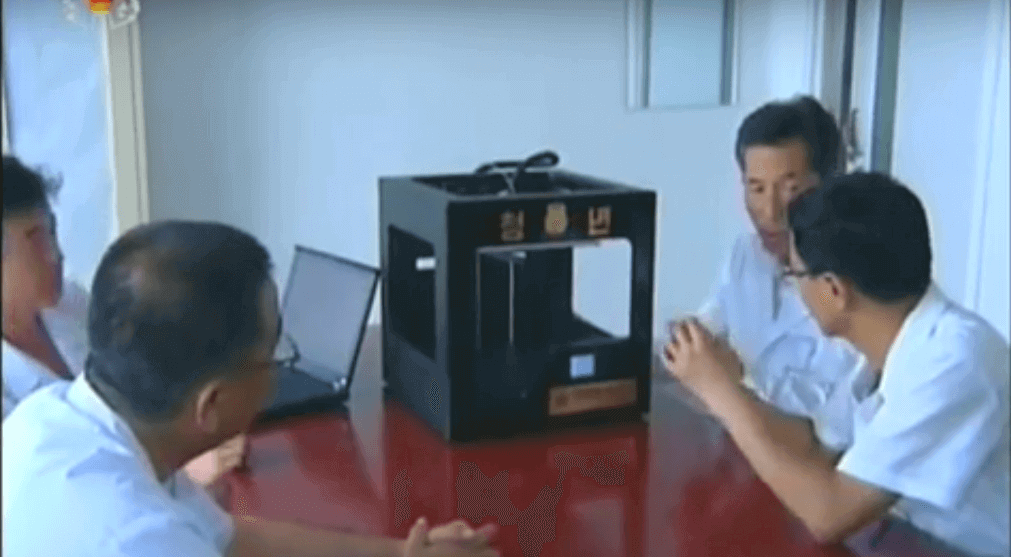 License: The text of "North Korea has a Medical 3D Printer for Cosmetic Surgery" by All3DP is licensed under a Creative Commons Attribution 4.0 International License.
Subscribe to updates from All3DP
You are subscribed to updates from All3DP
Subscribe
You can't subscribe to updates from All3DP. Learn more…