Joe Te Wharau uses 3D printing and traditional Maori designs to create a collection of artistic pendants, called "Matihiko Taonga V1.0". 
Back around 1250-1300 CE, a number of settlers from Polynesia voyaged in canoes towards the island of New Zealand. Shortly after arrival, these indigenous people developed the "Māori" culture, creating their very own language, mythology, and of course, artistic expressions.
This way of life underwent drastic changes after Europeans arrived on New Zealand in the 17th century, but many people have persisted in keeping this rich history and culture alive. One Kiwi artist, named Joe Te Wharau, is recreating these traditional designs with 3D printing technology.
Coming from the Bay of Plenty region of New Zealand, Te Wharau uses additive manufacturing to evoke the Māori culture. The artist is displaying his series of artistic pendants, entitled Matihiko Taonga V1.0, at the Art of Technology exhibition in Tauranga.

Using Futuristic Technology to Recreate the Historic Māori Culture
Te Wharau is using 3D printing to create artwork and jewelry, working with materials like gold, platinum, silver, brass, copper, and advanced plastics. The technology enables him to invoke the Maori culture with impeccable accuracy.
For this collection, the artist created the mesmerizing tiki designs in nylon material, which were then finished in a colored dye. The artwork is detailed with 'ink to moko', the traditional tribal patterns used for facial markings. The nylon tiki pieces are also embedded with programmable microchips that can store information and interact with mobile devices.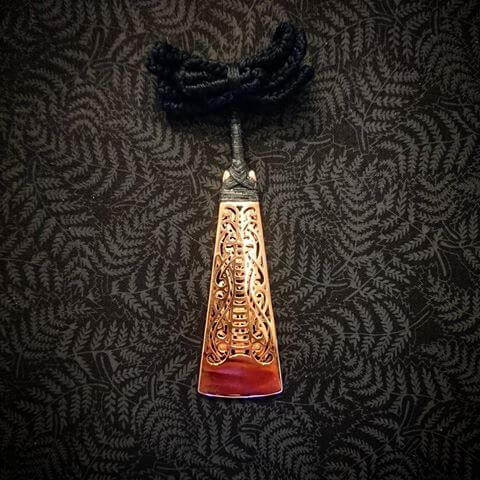 There are also other tiki designs that are inlaid in brass or bronze, while the toki artifacts are crafted with precious metal materials. To produce the Toki, Te Wharau 3D printed the design in a wax structure, and then casted it into a sacrificial mold, replacing the wax with molten metal.
"Maori communication is visual and spoke. These pieces are a translation of Maori tradition through modern technology, and I think it's a natural progression. The subjects I work with have been chosen for their meaning. The tiki resembles creation and the fertility that comes from new ideas. I chose the toki as a symbol for tools – for exploring new ideas and techniques to make and do things," Te Wharau said.
By utilizing new technologies like 3D printing, Te Wharau is able to reconnect the modern world with the Maori culture. All in all, the Matihiko Taonga V1.0 exhibition showcases how additive manufacturing isn't just beneficial for futuristic endeavors, but it also provides us with the power to recreate and preserve the ancient past.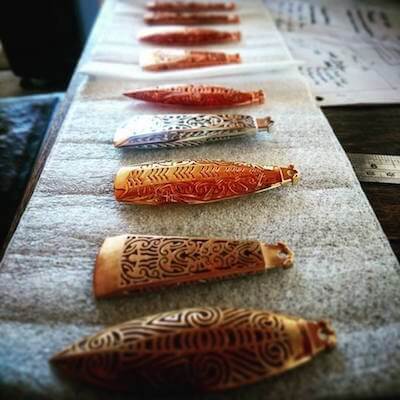 Source: Te Wharau 
License: The text of "New Zealand Artist Creates Stunning 3D Printed Maori Art Pendants" by All3DP is licensed under a Creative Commons Attribution 4.0 International License.
Subscribe to updates from All3DP
You are subscribed to updates from All3DP
Subscribe
You can't subscribe to updates from All3DP. Learn more…