Youbionic is kicking off their cheap 3D printed prosthetic. How can such a good looking bionic hand cost only €1,200?
Since 2014, Italian startup Youbionic has received special attention thanks to their prototypes for an affordable new bionic hand. The group slashed the usual prosthetic price tag of €20,000 down to only €1,200 by utilizing commonly found parts.
Finally, Youbionic is bringing the completed project the market, and kicking off pre-orders here.
For those that need the help of prosthetics, the huge cost is no laughing matter. There are cheap and useful home-brewed models, but most are little more than a plastic mechanical grip. Thankfully, a rising interest in 3D printed prosthetics, like the Youbionic project, is turning that around.
The Most "Appealing" 3D Printed Prosthetic Around?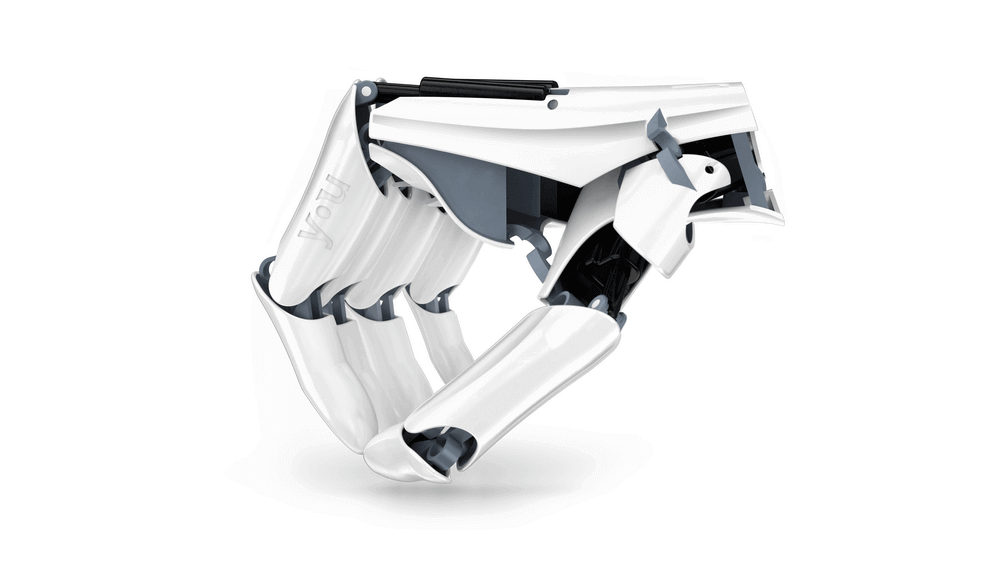 A piece of equipment that is going to be with you most of the time shouldn't be so expensive you can barely afford it, and it definitely shouldn't be unattractive. That's why Youbionic says the focus of the project was making the hand truly "appealing." With a reasonable price and a sleek design that doesn't look blatantly 3D printed and jimmy rigged, the Youbionic reaches a cool new level for prosthetics.
Project designer, Federico Ciccarese, says they have been working on the hand's wearability in recent months to ensure functionality. He even designed a support that allowed him to test it out, firsthand (demonstrated in the video below!).
The mechanics are based on material deformation, through geometric control of the structure. Flexing the finger and carpus tendons will trigger the hand and fingers to activate. Equipped with an Arduino microprocessor and standard servos plus sensors has enabled them to cut costs and deliver those savings to the customer. This also makes components easily replaceable. The hand, itself, is designed to be done in a single print.
The final product looks pretty noteworthy, especially given how affordable it is. But don't take our word for it—check it out for yourself!
License: The text of "New Youbionic Prosthetic Costs Only €1,200" by All3DP is licensed under a Creative Commons Attribution 4.0 International License.
Subscribe to updates from All3DP
You are subscribed to updates from All3DP
Subscribe
You can't subscribe to updates from All3DP. Learn more…