Originally started in 2015, MX3D and Autodesk share an update on their ambitious project to 3D print a functional steel bridge in Amsterdam.
Back in 2015, the Dutch company MX3D unveiled a groundbreaking project to 3D print a functional steel bridge and place it over a canal in Amsterdam's Red Light District. The bridge, designed by Joris Laarman, was talk of the 3D printing town for a while, and even attracted Autodesk as a chief investor. The original plan was to use robotic arms to heat up and weld steel into a large and unique lattice structure.
Don't Miss: 2019 Greatest 3D Printed Houses, Buildings & Structures
But word on the construction has been pretty mum ever since, and other 3D printed bridges have already stole the spotlight away from MX3D. Or so we thought… MX3D and Autodesk are still pushing along with the footbridge, but like with any ambitious project, they've had to adapt and evolve to certain limitations.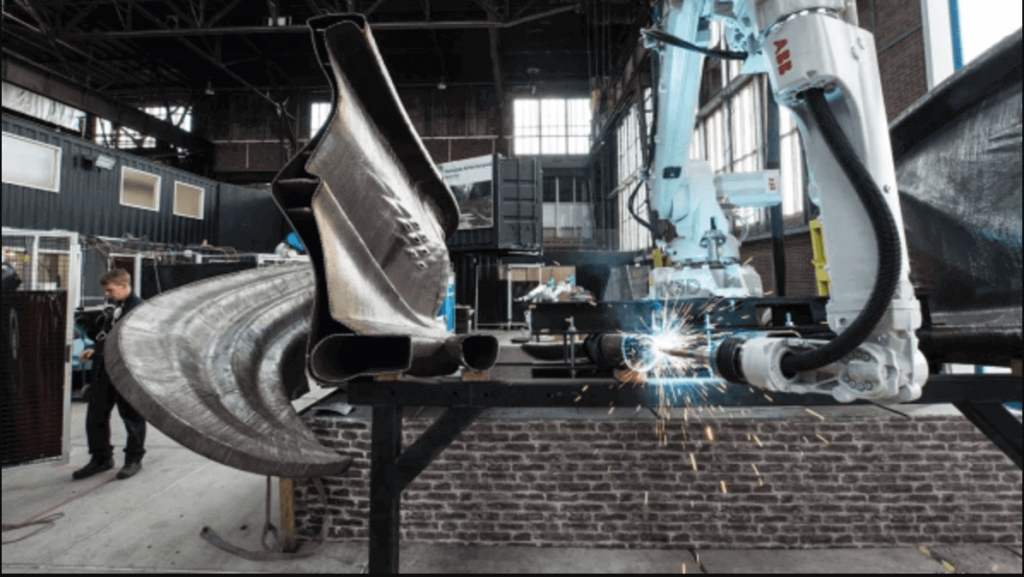 MX3D Adapts to Changes, Enhances 3D Printing Process With Machine Learning
Over the past few years, MX3D has had to change up their construction gameplan for a few reasons. For starters, the ice crystal-like design has been completely overhauled due to the stress it would cause to the canal walls. Now, the 3D printed resembles a more typical pedestrian footbridge. However, the surface design still bends and twists in a way that only 3D printing could bring to life.
The project team must also deal with 3D printing large pieces of steel, something that has proved to be a challenge. Although the robots are able to weld the material, reheating the metal causes a change in physical properties. Constant reheating will make the steel brittle. To overcome this, MX3D has to modify their software, making it so the robots work on certain areas while other sections cool down.
The Dutch company is also using machine learning to enhance the performance of their 3D printing robotic arms. These robots have sensors that detect how much current is being used to heat the steel, the temperature of the metal, and where the welding is taking place. The next aim is to fuse that data with algorithms that will teach the robot what welds are likely to pose problems, and how to solve or avoid them.
According to Gijs van der Velden, the head of MX3D, steel 3D printing will only be useful for about 5 percent of construction projects. However, behind that small number is a giant market that the 3D printing company is ready to tap.
"It's not going to be a magical way of producing everything. But we'll find really important new parts to print," he says.
While the design and production approach of the 3D printed bridge has changed quite a bit, the end goal remains the same. Once finished, MX3D hopes their work will showcase the advantages of 3D printing and their software.
There are a bunch of fantastic images documenting the current status of the project, courtesy of Co.Design, which also provided information on the bridge update. Check out the photos below.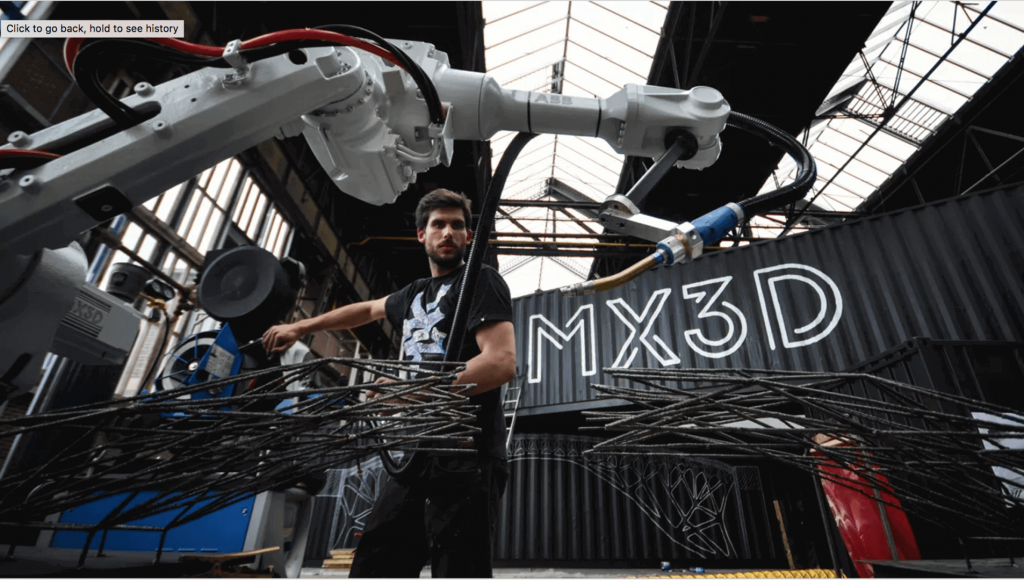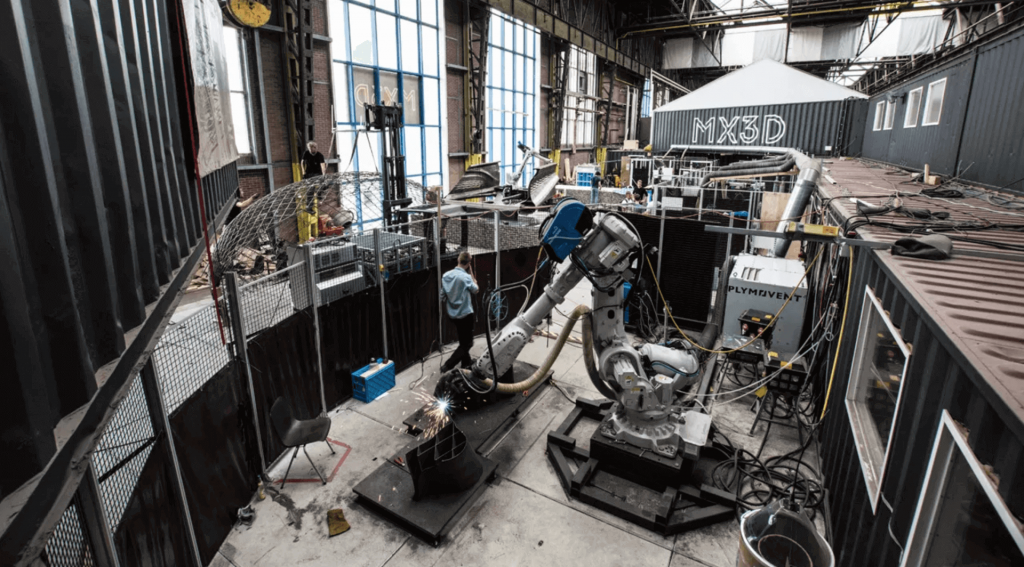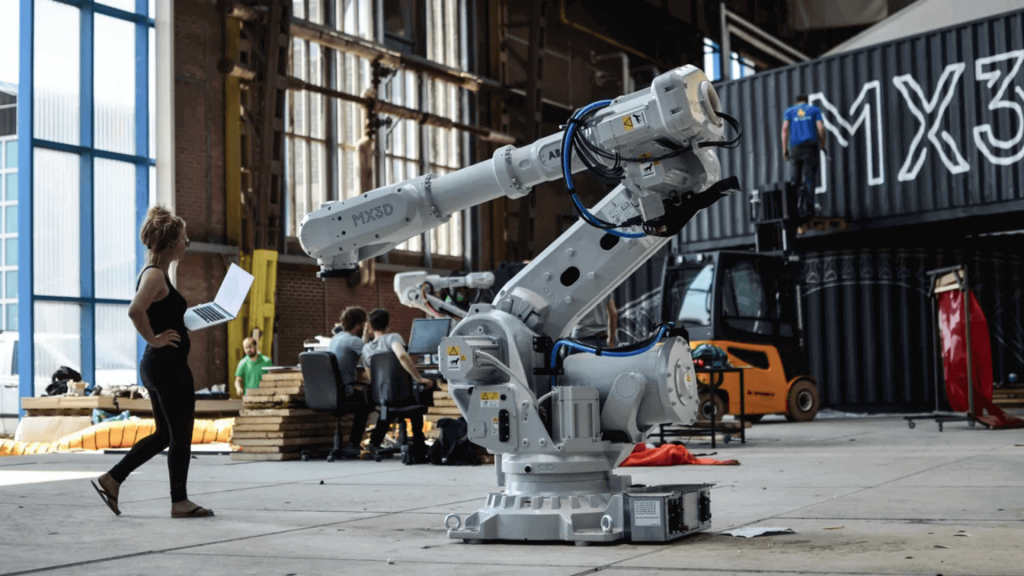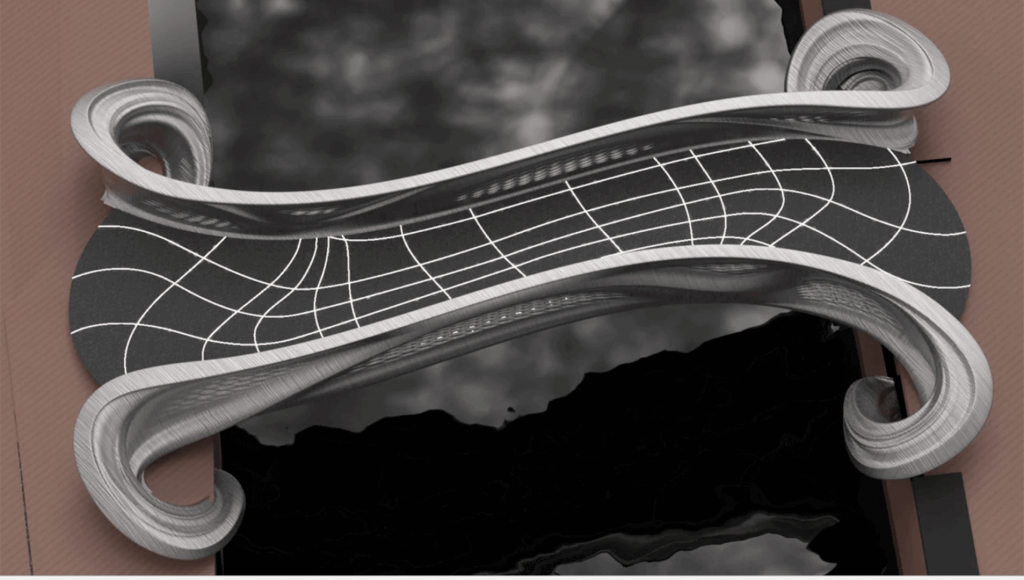 License: The text of "MX3D's Long-Awaited 3D Printed Bridge Project Evolves & Progresses On" by All3DP is licensed under a Creative Commons Attribution 4.0 International License.
Subscribe to updates from All3DP
You are subscribed to updates from All3DP
Subscribe
You can't subscribe to updates from All3DP. Learn more…