The California nutritional startup Multiply Labs has developed a 3D printing process that creates personalized vitamin supplements.
There are many instances where 3D printing has prompted medical innovation, from surgical guides to custom-fitted implants. One of the brightest prospects offered by this emerging technology is the ability to manufacture patient-specific pharmaceuticals and various supplements.
Currently, the California nutritional company Multiply Labs produces custom 3D printing supplement capsules. They offer 15 different vitamin supplements, varying anywhere between 0 to 100 percent recommended daily allowance. This enables customers to take a specified dosage specially designed for them, leaving out all the nonessentials.
Co-founded by former MIT robotics Ph.D. student Fred Parietti (CEO) and pharmacy Ph.D. student Alice Melocchi (CTO), the pair previously experimented with 3D printing pills with advanced delayed release schedules. Shortly after graduation, they formed Multiply Labs under the wing of the accelerator Y Combinator.
Customizing Your Daily Dosage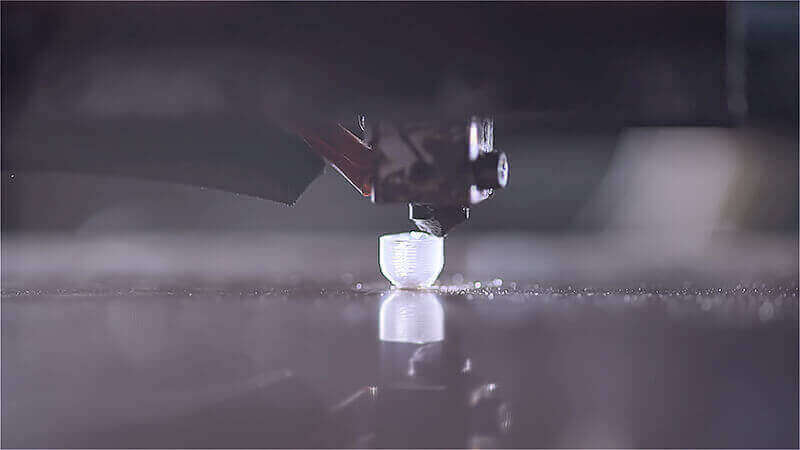 The initial success of their operation has revolved around 3D printing and robotics. Using a custom-built extruder and pharmaceutical polymers, Multiply Labs can print each ingredient into different compartments. They are also able to control the release time of each supplement depending on the thickness of each printed section.
A second robot is used to deposit the FDA-approved powder material into different compartments of the pill. The addition of this mechanism enables just the right amount of "filament" to satisfy personal needs.
Multiply Labs' business model offers a resounding solution to the often ineffective nature of artificial vitamin doses. Instead of developing one generic multivitamin for all, their technology constructs an individualized pill dependent on the customer's needs. This makes the 3D printed vitamin ideal for those who only need boosts in specific areas, such as vegetarians in need of some vital supplements, but not others.
According to Parietti, the company can generate personalized vitamin concoctions based off of the customer's every need.
"If we know exactly what the customer needs, down to the milligram detail, that would be the best case for us, because we just feed that to the robot. But usually people don't know that information about themselves in such detail. The fastest thing we could do was a sort of interactive process, where people specify their gender, their age, and their every parameter."
Next Step: 3D Printed Supplements (and Pharmaceuticals)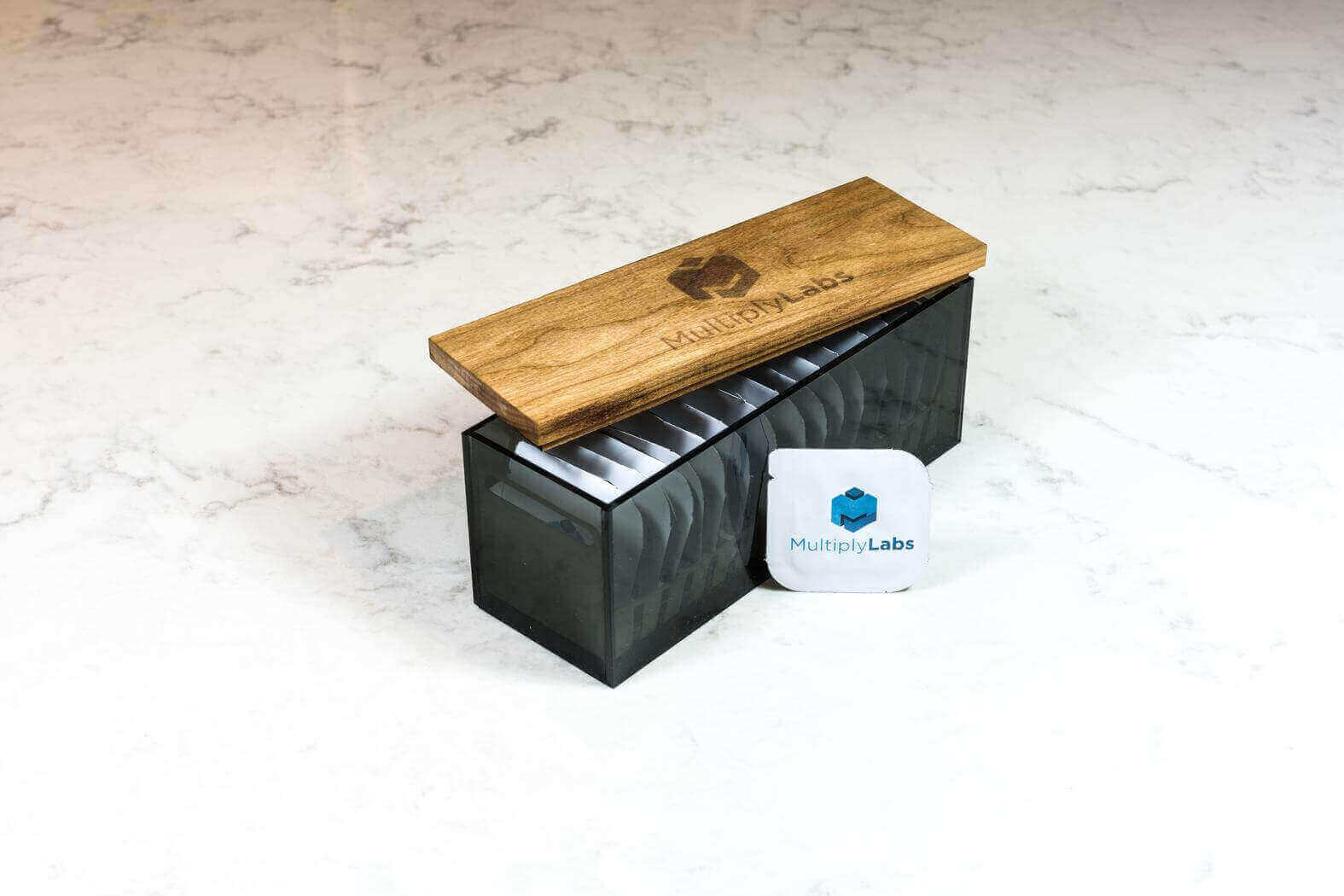 While Multiply Labs focusses on 3D printed vitamins, the company has also noted that pharmaceutical pill production is in their near future. In fact, the experimentation with supplements acts as a placeholder for pharmaceutical drug testing.
The FDA has yet to come up with a framework for custom-made medications, making pharmaceuticals difficult to test. The most rigorous interpretation of this regulation is that each custom pill is considered a drug, resulting in an endless charade of clinical trials. But by replacing these "drugs" with supplements, Multiply Labs has much more freedom to evaluate.
3D printed pills could be especially useful in sectors like mental health, treating patients with just a few specified compounds. This technology could also be popular among for senior citizen patients dealing with memory loss. Instead of sorting through a dozen different pills, the 3D printed medication could pack everything into one compact punch.
According to Parietti, Multiply Labs will also take aim at personalized hospital IVs and orphan drugs for rare illnesses. In just the click of a button, their 3D printing technology allows you to create and test different compounds. Among the trends taking place across the medical sector, the CEO sees a bright future in biohacking for personalized nutrition. Currently, two weeks worth of pills cost around $25.
Needless to say, the California startup is pioneering the coming age of personalized medicine, bringing us one step closer to having full control over the dosages we feed our bodies.
License: The text of "Multiply Labs Personalizes Your Nutritional Needs With 3D Printed Vitamins" by All3DP is licensed under a Creative Commons Attribution 4.0 International License.
Subscribe to updates from All3DP
You are subscribed to updates from All3DP
Subscribe
You can't subscribe to updates from All3DP. Learn more…