Zortrax redesigned and fabricated all the plastic components on a full-sized motorcycle using their large format Zortrax M300 3D printer.
This past week, Polish 3D printer company Zortrax unveiled a motorbike that's been completely customized with parts made on their large format M300 3D printer. The ambitious project demonstrates how their desktop 3D printer and new warp-resistant material can benefit the automotive industry.
The base vehicle is a Triumph Daytona, a lightweight and powerful 600cc motorbike. The Zortrax design team remodeled and 3D printed all of the bike's plastic components, including the fairings, tank casing, seat, windshield, lights, and mirrors.
The first step of the process was to strip the bike of all surface components. Next, they 3D scanned and redesigned each part, and then used their large format M300 machines to fabricate them.
The team utilized three primary filaments for the project, including the warp-resistant Z-HIPS for the fairings and tank casing, translucent Z-GLASS for the lights, and the rigid Z-ULTRAT for the various binding elements.
Check out a summary of the process in the video below:
Zortrax M300 3D Printer has Vroom for Manoeuver
After the new components were printed, they were post-processed with a series of treatments that included smoothing down, undercoating, grinding, and painting.
Michal Mosiej, Plastic Processing Specialist at Zortrax, discussed the major challenges that the project presented:
"At every stage we faced different challenges. The first was selecting a base model that our projected prototype would fit. Then, there was the complex 3D scanning process, which requires a tremendous amount of technical detail, to ensure we maintained the same dimensions as our scanned model. The most exciting part was the designing process and the assembly, keeping in mind that all our parts must fit perfectly."
After a month, Zortrax had completed modifying the motorbike. It's technically road-ready, but as it's only a prototype it isn't legally permitted to be driven on the streets.
Regardless, the focal point of this case study was to demonstrate that designers can use desktop 3D printing technology to create and test functional prototypes at any stage of production. And on that score, Zortrax have most definitely succeeded.
Source: Zortrax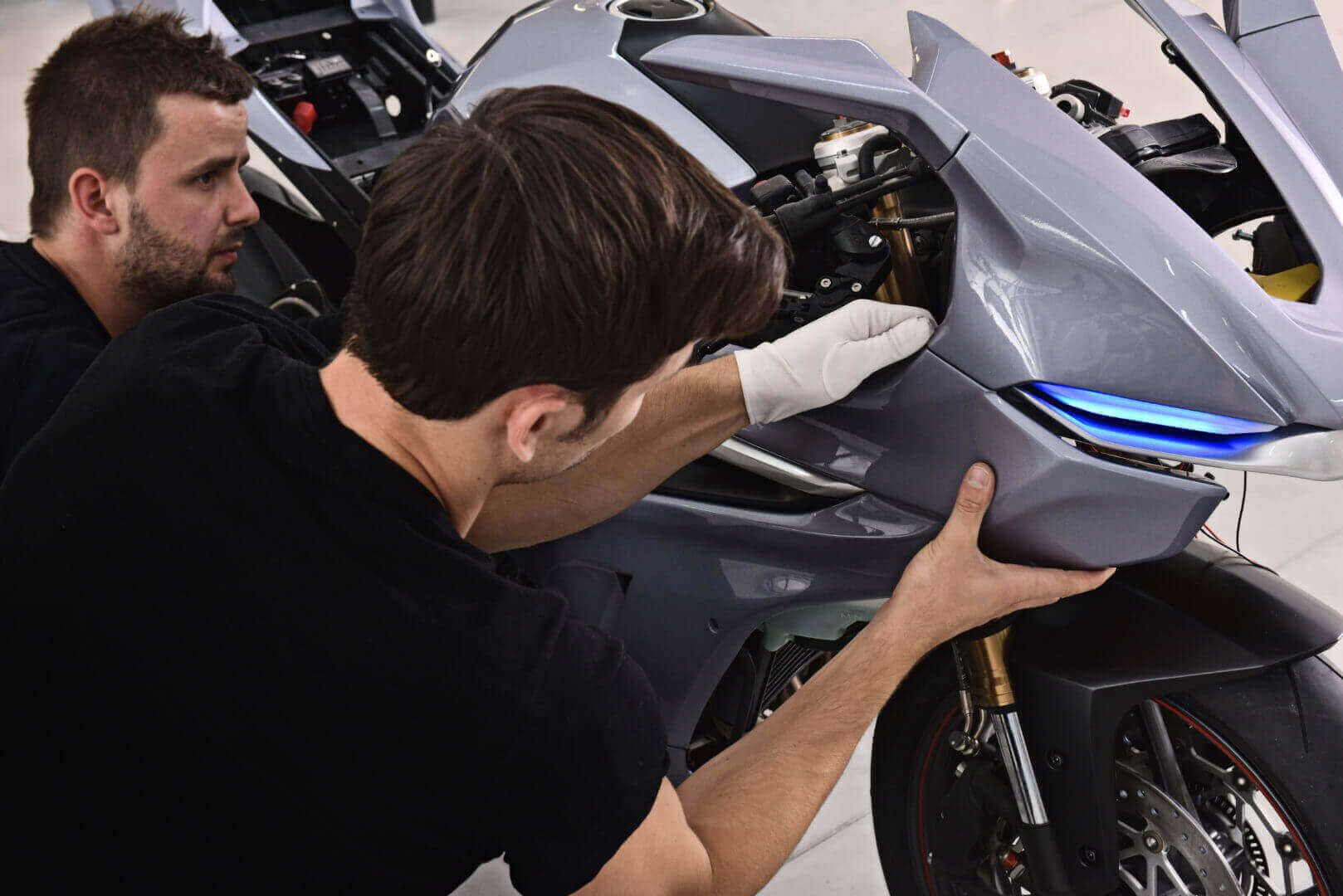 License: The text of "Motorcycle Modded With Zortrax M300 3D Printer" by All3DP is licensed under a Creative Commons Attribution 4.0 International License.
Subscribe to updates from All3DP
You are subscribed to updates from All3DP
Subscribe
You can't subscribe to updates from All3DP. Learn more…