Montclair Public Schools in New Jersey paired up with MakerBot to provide schools and students from second grade to college with 3D printers.
MakerBot wants to help kids learn essential skills for 21st-century careers. One way they're doing this is by enabling schools in Montclair, New Jersey to better utilize the technology.
Case study from MakerBot of district wide 3D printing at Montclair Public Schools in New Jersey.
Two years ago, the 3D printing manufacturer was part of an initiative to bring 3D printers into classrooms across Montclair's public school district. The idea was to teach all students about the technology, from second graders to college students.
"We brought in MakerBot to provide consistency and continuity for the program," explains Dr. Joseph Putrino, Glenfield Middle School's principal.
This consistency meant eleven K-12 schools now have access to STEM learning and a modern curriculum. However, it was a challenge for the entire district. Putrino explains that it was important not to overlook aspects of implementing the tech. For example, is it possible for a 2nd grader and a 10th grader to use the same tools?
The printers also needed to be low maintenance and simple to setup. Putrino continues: "Reliability was obviously a big factor, we didn't want to bring something in that would fail – but we knew we'd be successful with MakerBot."
It was the first district-wide network of desktop 3D printers. However, with 6,625 students, it was also important to implement an accompanying curriculum. Students and teachers needed support and training.
Montclair Public Schools have Specialized Support from MakerBot
To avoid a situation where the 3D printers went unused, MakerBot created fully supported solutions for education — which can be easily accessed by teachers in Montclair and worldwide.
The company offers a recently published MakerBot Educators Guidebook, regular training webinars and an easy curriculum to follow.
They also promise to offer administrators specific solutions to make purchasing, deployment, and comprehensive tech support easier for non-tech schools to implement.
"Our students are graduating with real ideas of how they can use 3D printing moving forward."
And the schools in Montclair now use MakerBot Thingiverse Education too, an online collection of lesson plans for 3D printing educators.
"This is what we mean when we talk about 21st century careers," adds Dr. Putrino. "Our students are graduating with real ideas of how they can use 3D printing moving forward."
Thanks to MakerBot's help, students now have access to 3D printing and design throughout their school career. Hopefully this access to the technology will see the next generation inspired by STEM learning from an early age.
Source: MakerBot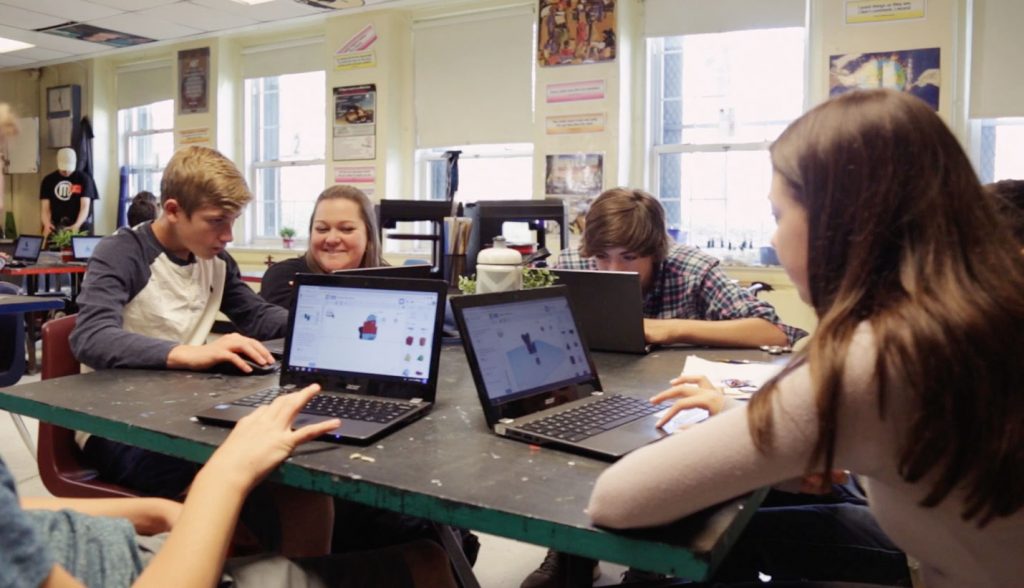 License: The text of "Students in Montclair Public Schools Learn with MakerBot 3D Printers" by All3DP is licensed under a Creative Commons Attribution 4.0 International License.
Subscribe to updates from All3DP
You are subscribed to updates from All3DP
Subscribe
You can't subscribe to updates from All3DP. Learn more…