Minecraft single-handedly changed both the concept of online video games (starting in 2009) and that of 3D modeling and toy manufacturing (starting in 2011). It managed to become the probably most played digital game on earth – with an extremely creative fan base, it's own culture, YouTube shows and a vast number of mods. And it's ported to nearly every console, tablet and smartphone you can imagine.
Minecraft welcomes millions of people inside a low-polygon virtual world where almost anything is possible. What Minecraft users have been able to create within it – and, lately, outside of it – is astounding. The software is both one of the most successful and enduring "alternative reality" virtual worlds there is (way more than Second Life) and one of the most accessible and easy to use 3D modeling software available.
Out of This World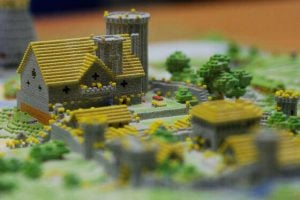 That's because, unlike many other video games, Minecraft has already been able to leave the confines of the monitor or TV screen, both through exporting its multimedia content and the materialization of its virtual content. Due to our interest in 3D printing we are more fascinated by the second of these aspects, whose beginnings can be traced back to a peaceful medieval village. Just a few huts and a church, surrounded by walls and a watchtower in the distance to alert residents in case of danger.
A typical village except that it looked as if were made of Lego. In the world of Minecraft, everything that exists in our world can be recreated virtually, only the laws of physics work a bit differently from those that govern our physical universe. Many felt it would have been nice to transport some of the structures and objects that can be found in Minecraft into our world, and that's exactly what some enthusiasts set out to do, starting from this peaceful village.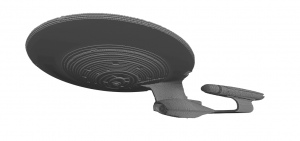 Its creators 3D printed it using a ZPrinter 650 by 3D Systems: each block measures 1 mm and the entire village only occupies a space of 36 × 25 cm. However, it was the first proverbial speck that triggered an avalanche. So some "Minecrafters" created Mineways, a computer program that you can download for free from the Mineways to interfaces with various 3D printing services (Sculpteo, i.materialise, and Ponoko among others). You just select the print area and export the 3D printable file. Mineways is a free, open-source program for exporting Minecraft models for 3D printing or rendering. You can either print sets or single objects with the software.
On Mineways, is already possible to buy and sell many objects created in Minecraft. It's not the only one. Minecraft.print is a project dedicated to bringing into our world some of the most amazing structures found in Minecraft. The Minecraft.print software isolates the object that you want to print, exporting it to a file compatible with personal 3D printers. This is the attempt to create a bridge between Minecraft and the real world via 3D printers.
Get In On It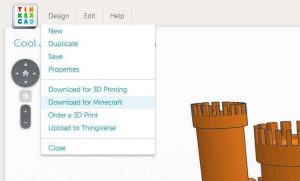 In 2014 Mojang, the studio that created it and owned it – was bought by Microsoft for $2.5 billion. That's because, even before coming out of the screen, Minecraft has conquered every screen. It can be played on computers, just about all video game consoles, smartphones, tablets and even some TVs.
So, even before creating objects in Minecraft that you can export to the real world, you might want to create objects that you can use inside Minecraft. For that, you can use Autodesk's Tinkercad, the simplest and most intuitive 3D modeling web app around. Once you created a new object you have a choice: you can export it as an STL file to the physical world or as a virtual item for the Minecraft world.
You can also upload any Minecraft STL.file to 3dp.click, All3DP's easy-to-use 3D printing service and -comparison. From there, you can order your object in a variety of materials and finishes. The design will then be printed at Sculpteo and sent to you.
Minecraft has great plans, and it has not wasted any time. During the presentation of one of its most incredible new products ever, the Hololens holographic goggles, Minecraft was one of the main applications. In a holographic Minecraft-in-the-living-room scenario, it blended virtual and physical to a new extent, coming full circle once again when Microsoft hinted at the possibility of directly 3D printing some the holographic objects being visualized. After all it is not the first time Minecraft comes full circle: it began as a kind of digital lego and later inspired the Lego Minecraft series. It will certainly not be the last.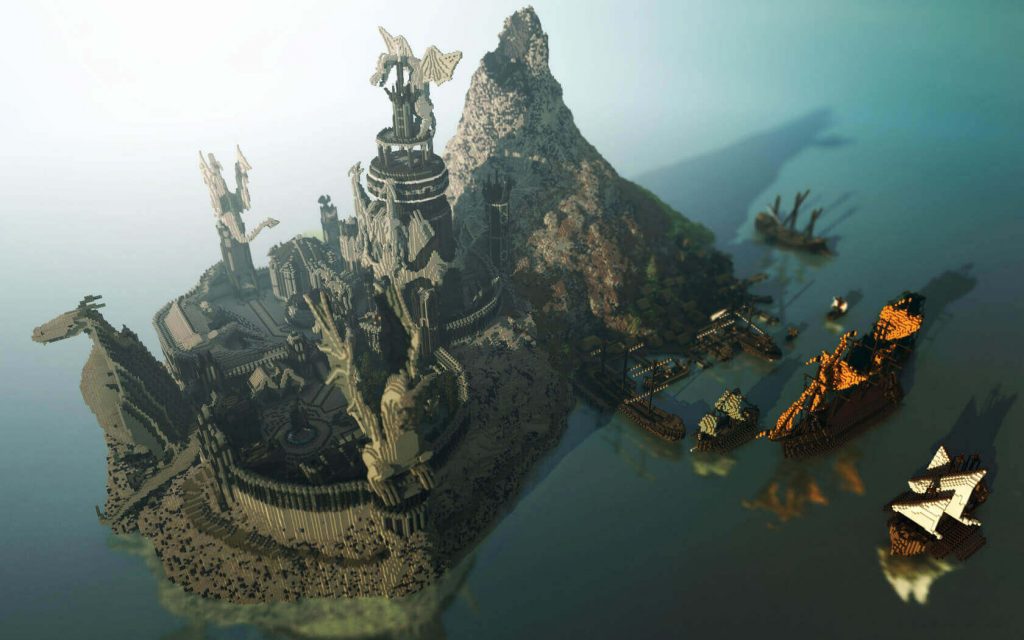 License: The text of "Print your Minecraft scenario" by All3DP is licensed under a Creative Commons Attribution 4.0 International License.
Subscribe to updates from All3DP
You are subscribed to updates from All3DP
Subscribe
You can't subscribe to updates from All3DP. Learn more…