Michelin's airless, connected and environmentally friendly wheel design is one of TIME Magazine's chosen 25 Best Inventions of 2017.
In June this year, as covered by All3DP, Michelin released a revolutionary concept tire called the 'Vision.' This futuristic, beautifully 3D printed tire is airless and environmentally friendly.
Sadly, Michelin Group, based in Clermont-Ferrand, France, still has no plans for production. And yet, that didn't stop TIME Magazine from selecting it as one of the "25 Best Inventions of 2017."
Starting today, you can read about the 3D printed tire in TIME Magazine nationwide in the United States.
"On behalf of Michelin and the many designers and engineers involved in bringing the Vision concept to life, we are honored to receive this recognition from the editors at TIME Magazine," said Terry Gettys, Global Head of Research and Development.
Michelin unveiled the Vision tire at the MovinOn conference in Montreal earlier this year. One of the prominent features is that since the tire has no air, there is no way to puncture it. Also, it's printed entirely from recycled materials and inspired by nature.
"We believe the Vision concept is as beautiful as the natural world that inspires it, combining multiple technologies that together project the course for Michelin's innovation in the years ahead," Gettys adds.
Michelin's Concept Tire Could Change the Future
Back in 2005, the Michelin X TWEEL Airless Radial was selected as one of Time's "Best Inventions." Unlike the Vision, this tire is commercially available for low-speed vehicles, including golf carts.
The Vision airless tire is a huge advancement to this design. But don't get too excited – Michelin says we could be waiting for this tire for yet another 20 years.
Regardless, this whole concept could change the tires of the future sooner than we might expect.
For example, we could soon see tires that incorporate airless, organic, rechargeable and connected technologies. Still, it could be some time before we're able to use 3D printing kiosks that can 3D print tire treads for specific road conditions.
"The ideas presented in the Vision concept have taken hold among vehicle designers, demonstrating a feasible vision of how the tire can provide essential contributions to sustainable mobility in the future," Gettys adds.
This tire looks like nothing you've ever seen. The design mimics coral and has a hard center with softer edges and an outer layer that's "rechargeable."
Also, you'll be able to use an app to keep track of the state of the tires. Plus, the sensors on the tires would also detect road conditions.
To read more, pick up your print edition of TIME Magazine or visit the website. Also, keep up to date with Michelin's latest invention by visiting their website.
Source: PR Newswire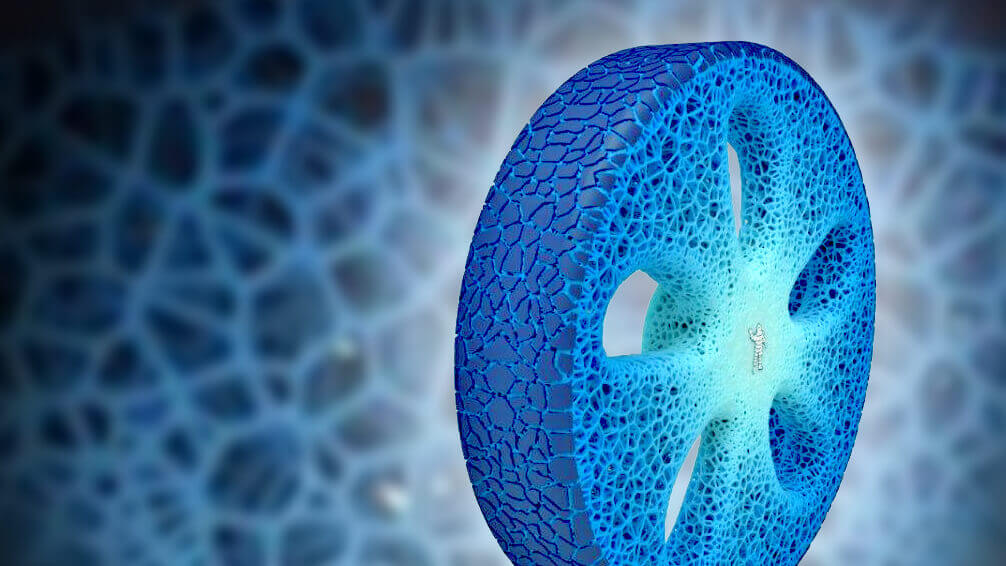 License: The text of "Michelin's 3D Printed Concept Tire Makes TIME Magazine's 25 Best Inventions of 2017" by All3DP is licensed under a Creative Commons Attribution 4.0 International License.
Subscribe to updates from All3DP
You are subscribed to updates from All3DP
Subscribe
You can't subscribe to updates from All3DP. Learn more…