While 3D printing needs to evolve in terms of materials, software, speed of production and qality of output, the single characteristics that most 3D printing adopters will ask to improve in the short term is affordability. As usual, the cost matters.
The good news is that while the other aspects will require a lot of research and jumps in science, the price of professional 3D printing services are already becoming truly accessible.
MeltWerk, a new German 3D printing service
, is taking a leap in this direction by offering prices that are up to 85% lower on laser sintered nylon, currently the most common production process and material.
Founded by Reichle along with Dr. Marlene Vogel and Dr. Gunnar Schulze at Freie Universität Berlin in January 2013, Trinkle3D's services­ focus on both businesses­ and­ consumers, seeking to empower them to­ turn­ their­ ­digital­ ideas into real 3D products. Through its web-based software solutions, customers can personalize products just by using a simple interface.
"3D printing is for everyone. It may sound like a cliché, but that's exactly what we experience with trinckle 3D," Florian explained to All3DP.com. "We really do have all kinds of different people using our service: teen boys order jewelry for their girlfriends, scientists and architects order miniatures of real life objects, and yes, there are a lot of replacement parts for all kinds of machines. The numbers for consumer and professional orders are pretty much equal." All they have to do is upload a file on the online interface and get a quotation.
Trinkle3D's most commonly produced products at this point are replacement and machine parts. "People love to build or repair their own things," Florian added. "They love to create something new. I think another reason is, that the ideas of sustainability and waste reduction become more and more important for a lot of people. If a household machine fails, people don't want to buy a new one, they want to fix it."
Everything Is Nylon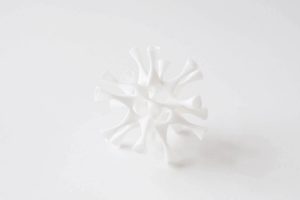 The company is based in Hennigsdorf, is a small town in the German countryside, not far from Berlin. It is primarily an online service, but the door is open door for everyone who wants to visit. A few weeks ago, two local policewomen came to their office, asking about the 3D printing service. They wanted to get a birthday gift for their chief.
During the last few months, the team worked hard to streamline every single step of their production chain. Since they are a first and foremost a software company, offering several different kinds of 3D printing solutions for their business customers, they built software to automate the order process and select the most convenient materials.
"Right now, there's nothing like nylon SLS. No other material is able to handle this variety of use cases, the quality is so good, yet the price keeps getting lower and lower," Florian told us. "There's a reason why this is by far the most wished for material. But, of course, like with everything in 3D printing, things could change in an instant."
Ask and You Shall Receive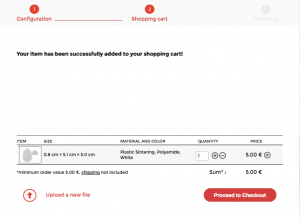 While MeltWerks is considering offering metal 3D printing services, it is the market which will decide when the moment will arrive. Currently the company has access to several SLS 3D printers, which are working close to capacity, however further optimization may allow for an ever greater expansion of its 3D printing capabilities in the future
"As with most other industries, quality is crucial," Florian concluded. "Most customers will try different services, and one of the first differentiators, besides the price, is the quality of the product delivered. That simply means, using the best machines and the best materials available, is a pretty good start. Which other strategic services do you offer your customers to make them choose you? We offer one of the easiest and fastest ways to order high quality 3D printouts, for a price nobody has seen before. What else do you need?