The new Onyx One 3D printer from Markforged will print carbon fiber reinforced parts for a prosumer-friendly starting price of $3,500.
Don't Miss:
Although 3D printing with thermoplastics has proven invaluable for prototyping purposes, the lack of functional materials has limited its ability to produce end-use parts. Enhancing the mechanical properties of these plastic materials is the holy grail, and one such technique is carbon fiber reinforcement.
Markforged, based in Cambridge, Massachusetts, is a company that's made carbon fiber 3D printing their primary focus. They first gained recognition with the Mark Two and Mark X industrial 3D printers, both of which are equipped with a patented dual printer head system that delivers continuous fiber reinforcement into thermoplastic material.
For their next trick, Markforged is bringing their professional-grade technology to the consumer market with the $3,500 Onyx One 3D printer.
The new plastic-only 3D printer is designed for use with their Onyx filament, a material that is comprised of chopped carbon fiber and nylon. Released earlier this year, Markforged claims that the Onyx filament offers twice the strength and stiffness of other commonly used thermoplastics.
On top of that, the material provides a sleek carbon black surface finish that makes it ideal for end-use applications or even aesthetically pleasing prototypes.

Onyx One has Clear Upgrade Path
Markforged CEO Greg Mark said in a statement:
"Our belief is that every designer and engineer should have broad access to strong, elegant parts from a reliable printer they love to use. With the Onyx One, we provide our customers with superior parts in a seamless integrated system of hardware, material and software to deliver a quality experience at an accessible price point."
Another intriguing feature of the new Onyx One 3D printer is scalability. Those looking to produce even stronger 3D printed parts can upgrade to the Onyx Pro (priced at $7,000), which utilizes their patented dual print head technology for continuous fiberglass reinforcement.
From there, customers can trade up even further to the Mark Two industrial 3D printer (priced at $13,500), which is capable of delivering metal-strength composites that are 10 times stronger than other thermoplastics.
All in all, Markforged is clearly aiming to make the Onyx One an entry point for beginners and hobbyists that may someday transition into their more advanced machines.
The Onyx One 3D printer is currently available in North America, and will be released in the rest of the world in early 2017.
Though Markforged's industrial 3D printers have helped them gain recognition as one of the more innovative 3D printing businesses out there, it may be the affordability and convenience of their newest printer that really puts them on the map.
Source: Press Release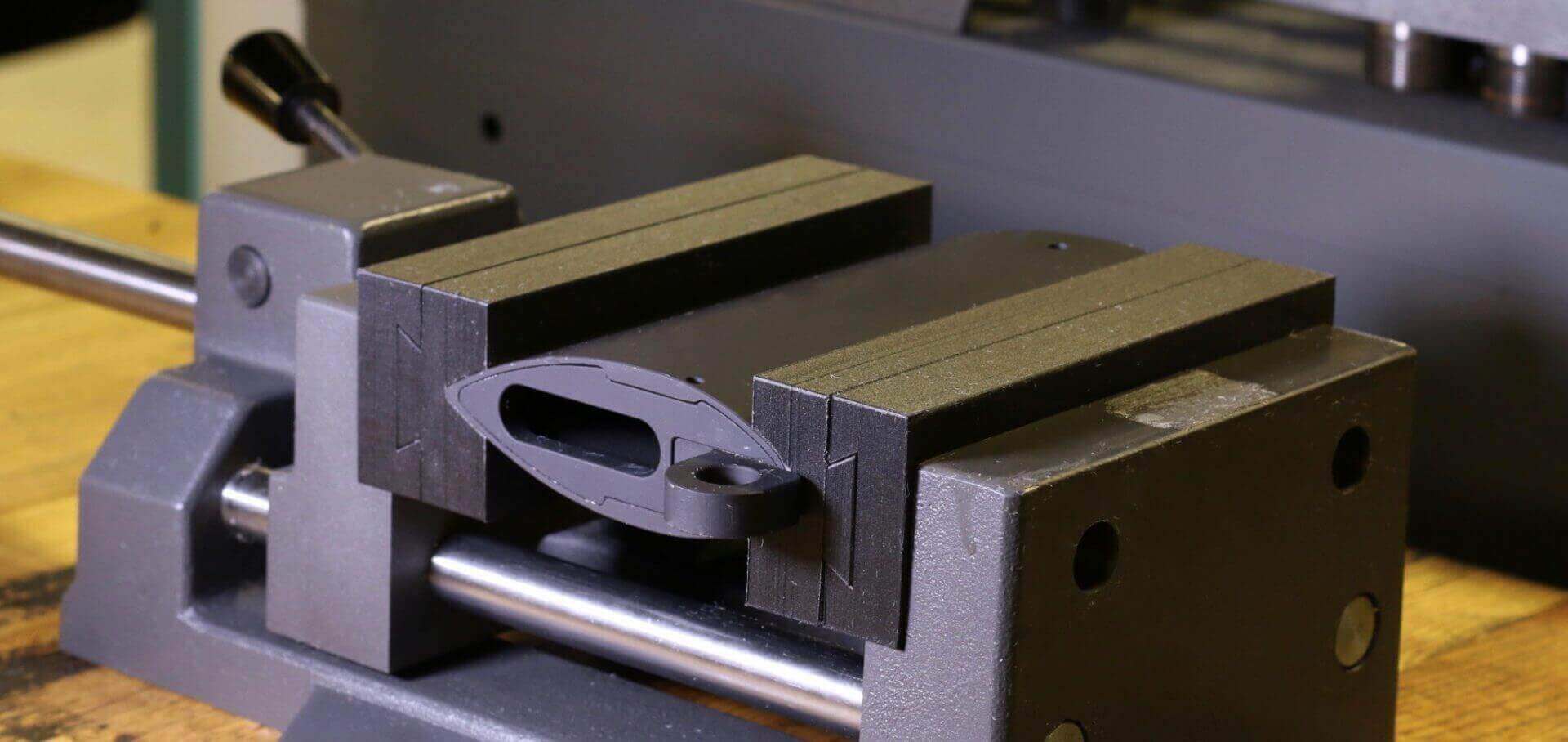 License: The text of "Markforge Onyx One is Carbon Fiber 3D Printer for Prosumers" by All3DP is licensed under a Creative Commons Attribution 4.0 International License.
Subscribe to updates from All3DP
You are subscribed to updates from All3DP
Subscribe
You can't subscribe to updates from All3DP. Learn more…