18 Years (of Printing) in the Making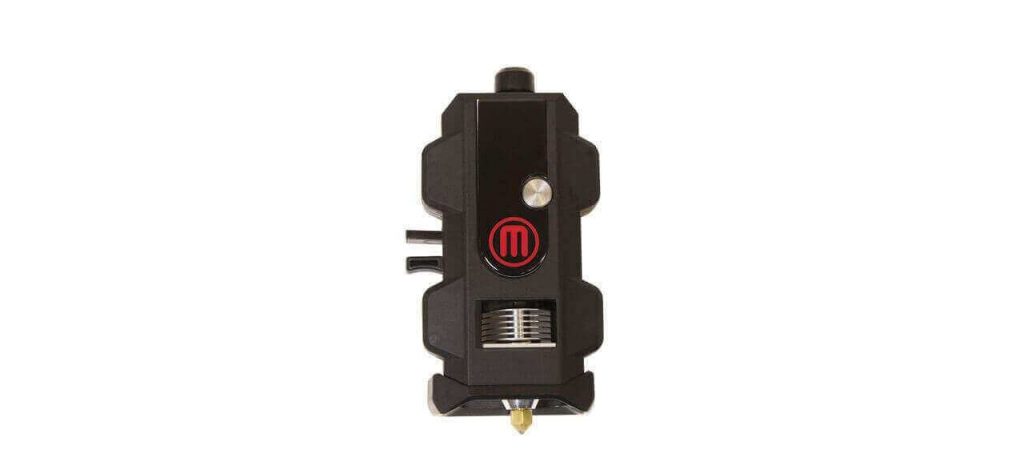 During the equivalent of 18 years of 3D printing a total of 5,800 3D prints was carried out by the tow groups, some of which also involved over 700 hours of continuous printing. According to the press release, the equivalent of 2.32 km of MakerBot PLA Filament was used. About 90 percent of the test units successfully printed even after more than 1200 hours of use. Although the wear rate is based on many variables and depends on the extruder's specific settings, MakerBot is now fully confident in the quality of the product and is thus doubling of the warranty period of the Smart Extruder + to six months, with no restrictions on usage.
"With the development of the MakerBot Smart Extruder + we have achieved significant progress and set a new standard in 3D printing," commented Jonathan Jaglom, CEO of MakerBot. "The extruder is the most important component of a 3D printer and is a part that wears out after a specified period and must be replaced. We have designed and tested to increase its reliability, increase its performance and extend its lifetime. We stand behind this product and, therefore, double the warranty period of six months."
The new interchangeable Smart Extruder + is priced at $199 and €179. It can be pre-ordered now. Delivery is expected to begin on January 18th, 2016 in the US, with the EMEA territories following by the end of January/early February.
To strengthen the relationship with its existing customers, MakerBot is making the new extruder available to them at the special price of $99 and €89.
Buyers of a Fifth Generation MakerBot Replicator Desktop 3D Printer will also have access to this special offer. If you're interested in the technical specifications, please download this PDF from the MakerBot site.
We'd love to hear your comment – what do you think of MakerBots new Smart Extruder+? Is this the gadget Makerbot fans have been waiting for?
License: The text of "MakerBot Launches New SmartExtruder+" by All3DP is licensed under a Creative Commons Attribution 4.0 International License.
Subscribe to updates from All3DP
You are subscribed to updates from All3DP
Subscribe
You can't subscribe to updates from All3DP. Learn more…