At this year's Midwest RepRap Festival, River City Labs showcased an extremely rare MakerBot Cupcake 3D printer.
Last weekend, the city of Goshen, Indiana hosted the 2017 Midwest RepRap Festival (MRRF). This annual event is a terrific destination for the latest innovations in open source desktop 3D printing.
This year, the fest included full-color 3D printing, a printer with an infinite build volume, developments in open source filament , and also new extruders. But, not everything displayed at MRRF was a brand new breakthrough for the 3D printing community.
In fact, Ryan Branch of River City Labs, a makerspace located in Central Illinois, brought a functional MakerBot Cupcake to the event. This machine is considered to be one of the original desktop printers, and finding one today (let alone one that works) is an extremely difficult task.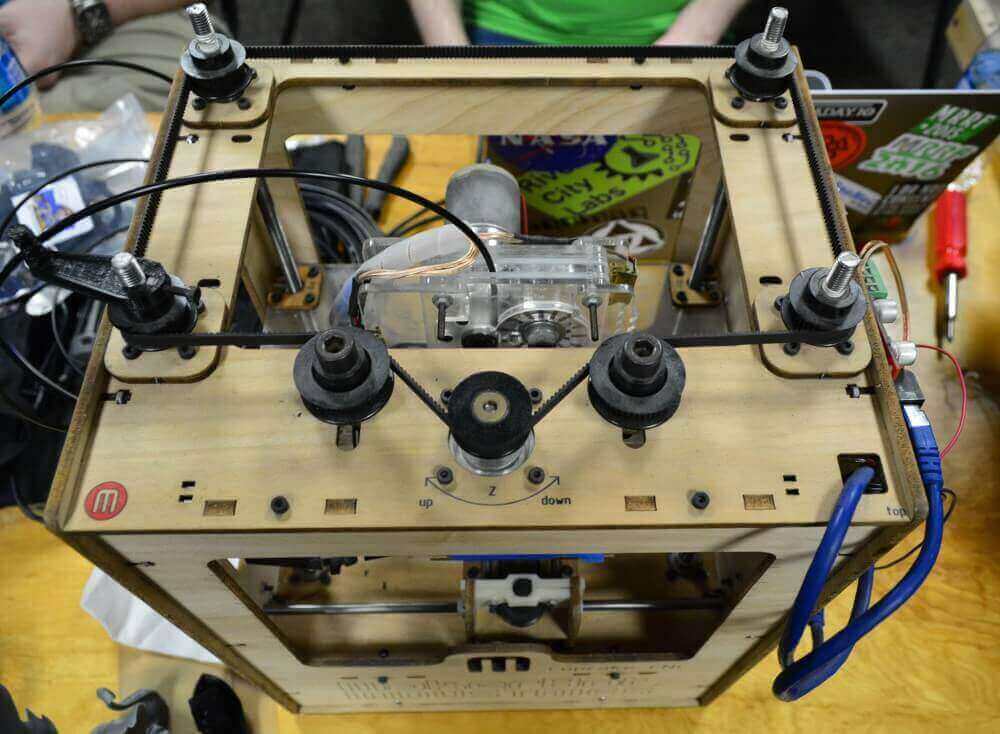 A Brief History on the MakerBot Cupcake 3D Printer
Originally released in 2009, this open source 3D printer is one of the first to hit the desktop market. The Cupcake once cost less than $500, but was also not very consumer friendly. The MakerBot machine was specifically aimed at the hacker community.
Out of the 2,625 MakerBot Cupcake printers ever made, Branch had serial number 1,515. Compared to the desktop 3D printers available on the market today, this eight-year-old relic can hardly be considered functional. There were a few poor design decisions, such as the plywood frame that is not built to last very long.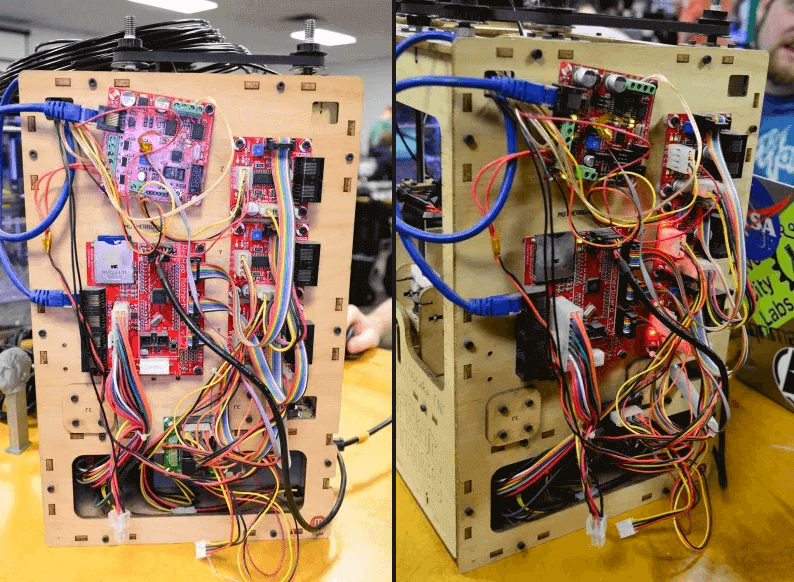 Regardless, the Cupcake helped usher in the revolution of desktop 3D printing at the time of its release. The guts of Branch's old school printer consists of a messy knot of belts and pulleys, a RS485 going through RJ45 connectors, gigantic stepper drivers, as well as an acrylic extruder.
Not only is his printer rare due to the limited availability, the fact that the components and electronics still work is the truly amazing part.
During MRRF, Branch attempted to print out a test cube to showcase the limited functionality of the Cupcake. The resulting print was, well, not so impressive. The layers are poorly stacked and the surface incredibly rough, but this shouldn't come as a surprise to anyone who knows about this printer.
Source: Hackaday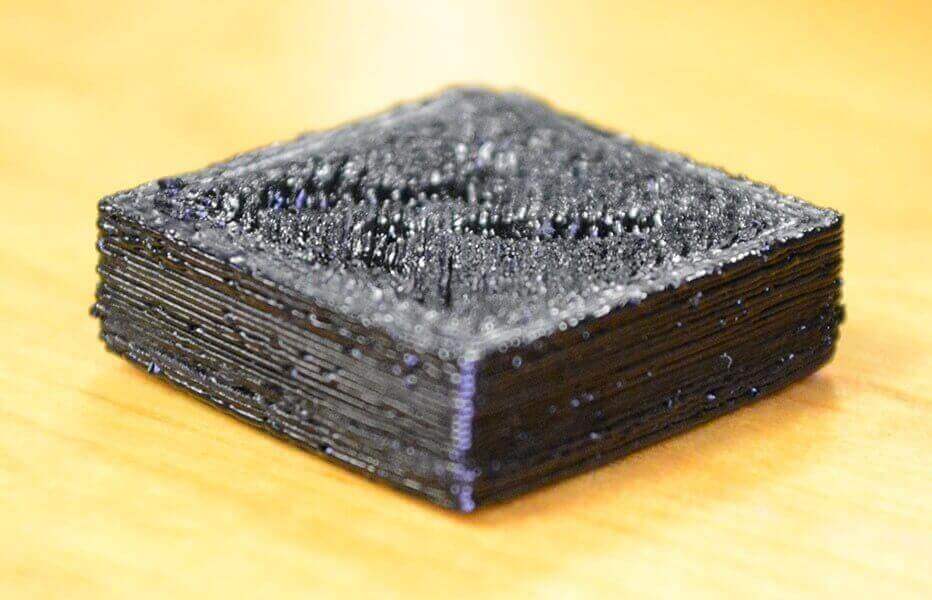 License: The text of "Functional MakerBot Cupcake at Midwest RepRap Festival" by All3DP is licensed under a Creative Commons Attribution 4.0 International License.
Subscribe to updates from All3DP
You are subscribed to updates from All3DP
Subscribe
You can't subscribe to updates from All3DP. Learn more…