An impressive video called "Centriphone" left many viewers wondering how the creator was able to capture the incredible effect. Here's how he did it.
A couple of a weeks ago, professional Swiss freeskier and filmmaker, Nicolas Vuignier, uploaded the impressive clip to YouTube which showed him speeding down ski slopes in slow motion.
The 360-degree time warp left viewers amazed and Vuignier was repeatedly asked to share his secret – which he has now done in a behind-the-scenes video.
Impressively, Vuignier used a 3D printed camera rig to swing his iPhone 6 overhead which produced constant and stabilized footage.
How Can you Make your own Centriphone ?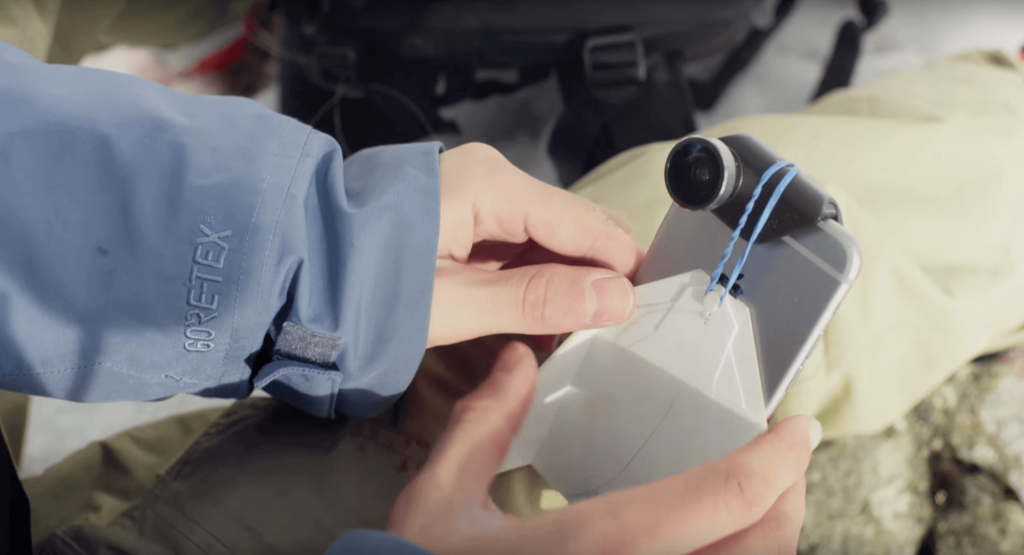 Although the Centriphone may look simple, its development took two years and required extensive research, testing and six different prototypes, in order to achieve stable footage in extreme conditions.
Vuignier began the process by finding inspiration online, looking up figure skating 'death spirals', Irish weight throwing and watching anything that spun around at a high speed.
His light bulb moment gave him the idea to spin a camera around himself to create bullet time effect. He moved on to researching the science of centripetal force and started sketching out various designs.
You can Download the Files for Free

From here, Vuignier tried out a static test with his action cam but found cardboard was undesirable, so decided to work with wood.
He continued to work on many small flaws, making the Centriphone more compact and reducing the air drag to a minimum.
Vuignier then decided a faster camera was in order and found that the iPhone 6 worked perfectly. He notes the importance of using the focus too.
Once he had perfected his design, a 3D printed version was created which worked perfectly and produced some impressive results.
Vuignier has now made his project open source too for anyone interested in making their own Centriphone. If you fancy having a go, then you can download 3D printed files here or pre-order your own at centriphone.me.
https://www.youtube.com/watch?time_continue=272&v=d45oGNv8H98
License: The text of "Make Your Own "Centriphone" iPhone Bullet Time Video" by All3DP is licensed under a Creative Commons Attribution 4.0 International License.
Subscribe to updates from All3DP
You are subscribed to updates from All3DP
Subscribe
You can't subscribe to updates from All3DP. Learn more…