Madhya Pradesh Tourism (MP Tourism) has released a fantastic television advert, created by Ogilvy & Mather and the help of 3D printing.
MP Chief Minister Shivraj Singh Chouhan unveiled the tourism ad, which includes forty-one toys dancing to a very catchy jingle. The song begins with "MP mein dil hue bache sa" or "in MP, your heart becomes childlike".
The video features toy versions of eight tourism spots and takes on the state's tourism tagline, the heart of Incredible India.
Moving toys also depict MP's people, cuisine, wildlife, Marble Mountains, Kanha National Park, Jahaz Mahal, the sarees and a monastery.
The ending of the film claims MP as the heart of Incredible India, and will have you booking flights in no time. Watch below for yourself.
Madhya Pradesh is Hungry for Tourism
In a second video called MP Tourism Toys #TheJourney, the secrets of the advert were revealed. First, the toys were drawn out using pen and paper.
They were then 3D modeled using CAD, from here the little models were 3D printed, assembled and meticulously painted by a dedicated team.
Electronics were added to the toys in order to make them move on cue. The final leg of the production sees the team flying to Bucharest where the whole video was filmed and photographed.
The catchy music was recorded after the video was filmed, and the entire piece was brought together beautifully.
Vipul Indulkar is part of the team at Vile Parle-based production house Hungry Films, which was commissioned by the MP Department of Tourism and advertising giant Ogilvy and Mather for the advert.
Indulkar has received many queries as to when the figurines from the video will be made available to the public, after the ad aired on national television and exploded on social media. Indulkar has answered by saying: "There is some talk of MP Tourism developing these dolls into their merchandise."
If you don't fancy waiting around to buy your own, you could always model and 3D print your own. Let us know how it goes in the comments.
Source: Mid-Day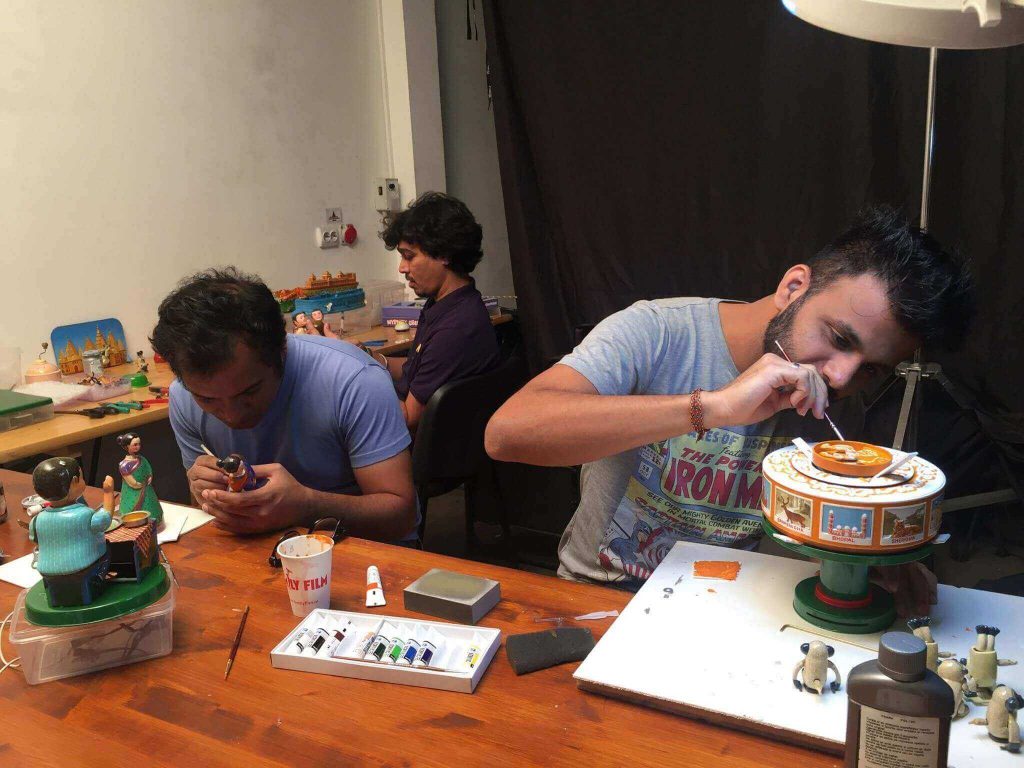 License: The text of "Madhya Pradesh Tourism has Awesome 3D Printed Advert" by All3DP is licensed under a Creative Commons Attribution 4.0 International License.
Subscribe to updates from All3DP
You are subscribed to updates from All3DP
Subscribe
You can't subscribe to updates from All3DP. Learn more…