London studio Layer has unveiled some impressive designs and material mixes for a made-to-measure 3D printed wheelchair.
Benjamin Hubert's studio, Layer, has created the Go wheelchair prototype. It will be debuted at Clerkenwell Design Week (24-26 May 2016).
Hubert rebranded his studio as Layer last year to concentrate on more "human-focused" projects. In an interview with Dezeen he said: "With the Go wheelchair, we saw an opportunity to really progress the manual mobility category for users with disabilities, and to use 3D printing technology to solve significant and meaningful problems."
The research for this prototype took six months. Layer worked with both wheelchair users and medical professionals throughout the process.
The studio have described the wheelchair as a "tool to improve the quality of life of wheelchair users" and the 3D printed chair will feature a made-to-measure seat and foot bay.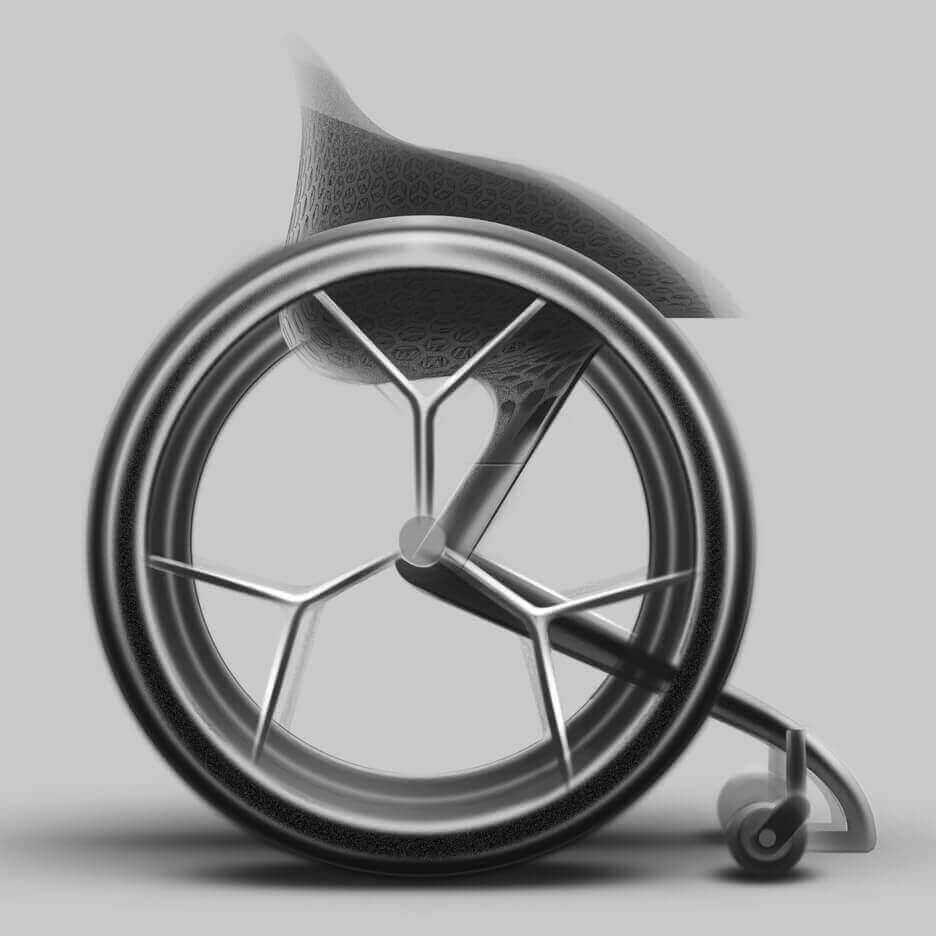 How is the 3D Printed Wheelchair made?
The first step on the way to a 3D printed wheelchair is to map the individual's biometric information. This data is then used in 3D printing software to create the customized components.
Layer claim this is a world first for consumer wheelchairs which aren't developed for athletes or simply one-off projects.
Once the wheelchair has been designed, it is printed in two materials – titanium for the foot bay and a semi-transparent resin and thermoplastic polyurethane (TPU) plastic that provides shock-absorption.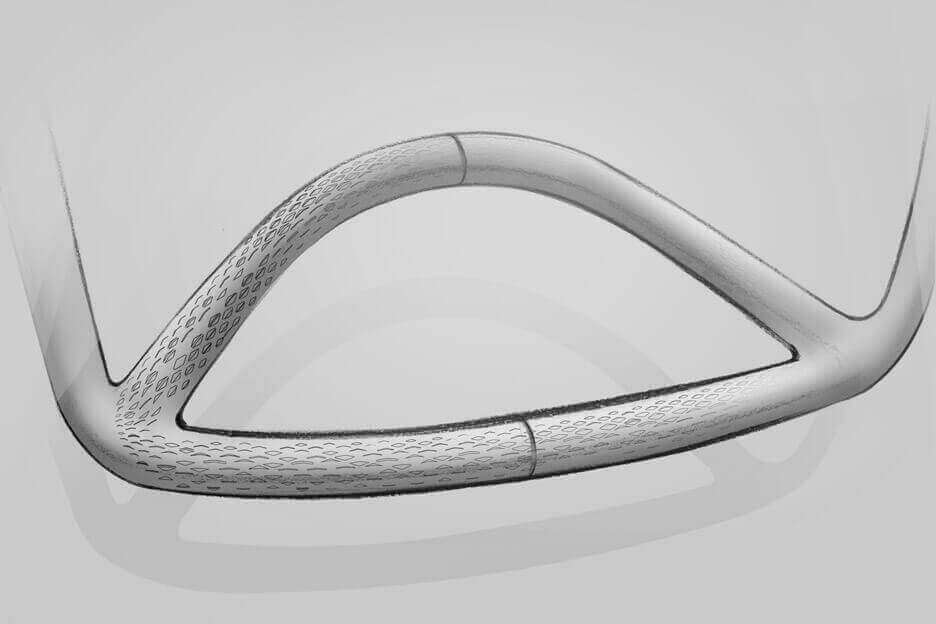 Benjamin Hubert said: "3D printing for manufacture is the most appropriate and powerful technology available to capture each individual's unique body shape to enhance the form and format of a very necessary product and provide exceptional performance."
During the testing, there were concerns raised such as a difficulty to self-propel, especially in wet conditions. So, Layer developed lightweight carbon-fibre spokes to fit inside the chair's wheels.
Every aspect of the ergonomics of the wheelchair was considered and the studio even incorporated custom-made gloves which decrease the risk of hand injuries which they claim is the first of its kind.
As well as developing the wheelchair prototype, the studio has also created an app which allows users to specify optional elements and colors for their design. Once the wheelchair has been designed and ordered via the app, it could be delivered in under two weeks.
The Go wheelchair will be launched at 155 Clerkenwell during Clerkenwell Design Week, which takes place this year from 24 to 26 May. Let us know what you think of the design in the comments.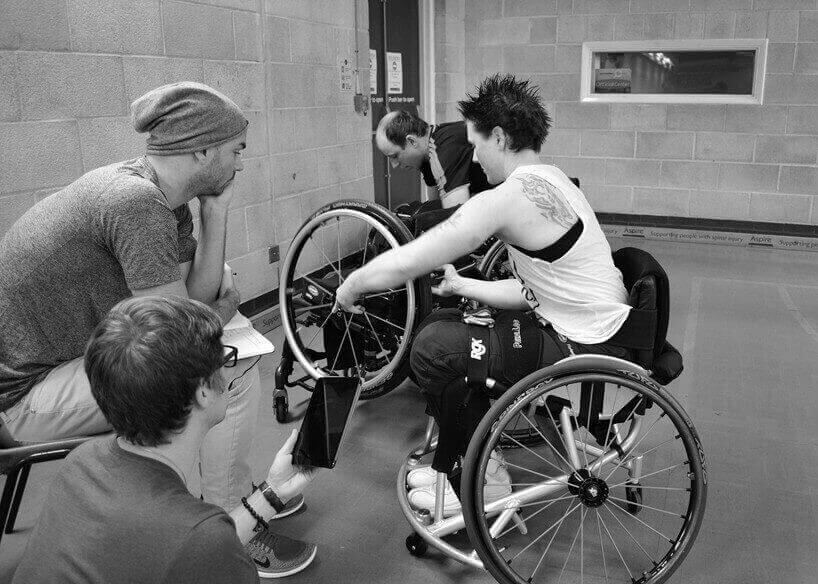 License: The text of "Layer Designs World's First 3D Printed Wheelchair" by All3DP is licensed under a Creative Commons Attribution 4.0 International License.
Subscribe to updates from All3DP
You are subscribed to updates from All3DP
Subscribe
You can't subscribe to updates from All3DP. Learn more…