Arizona State University uses laser cutter and 3D printer to create a robotic turtle that can teach itself to move through its environment.
When people think about robotics, they usually imagine a complex system packed inside of a sturdy metal body. However, some of the most advanced robots can be developed from common household materials and accessible manufacturing technologies. Take the C-Turtle for example, a collaboration between students from the Arizona State University computer science, mechanical engineering, and biology departments.
As you can guess from the name, this versatile little robot looks and moves like a turtle. Using a laser cutter and lamination techniques, the team developed this crawler from cardboard. By utilizing easily obtainable and affordable materials, the research team is able to develop an intelligent scavenger. The C-Turtle can potentially detect minefields and also monitor environmental conditions.
C-Turtle: Developing Advanced Robotics With Paper, Laser Cutting, and 3D Printing
The C-Turtle uses reinforcement learning to adapt to its surrounding environment. The ASU students use 3D printing technology to produce "horns," which connect motors to the laser cut paper body. The robot is able to gently propel itself across the sand without digging a hole.
Inside of this unique paper-based body is a robot capable of teaching itself how to move through its surrounding environment. The student team tested the C-Turtle in the desert, monitoring as it moved around the sandy landscape for an hour.
Read more: 2019 Best Laser Cutters
This robotics project is also very inexpensive to put together, as well as disposable. Each C-Turtle cost about $70 to manufacture. Aside from the cardboard material, the motors will run you around $5 and the chips $10.
With 3D printing and laser cutting, the researchers were able to create an advanced robot without having to machine any parts. Someday, the team even imagines that these simple materials will be sent into space so that packs of C-Turtles can also explore the terrain of Mars.
All in all, this innovative project proves that you don't need expensive manufacturing techniques and materials to build a useful robot. Sometimes all you need is a little inspiration from nature, and also a diverse team of bright thinkers and tinkerers!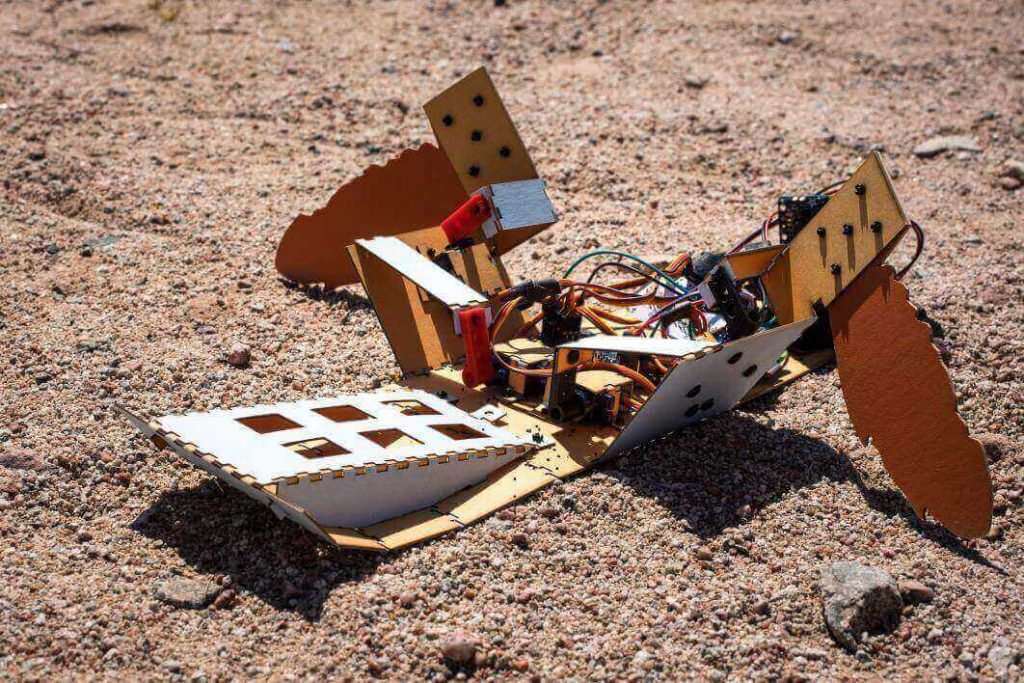 Source: ASU Now
License: The text of "C-Turtle: The Paper Turtle Robot That Can Detect Landmines" by All3DP is licensed under a Creative Commons Attribution 4.0 International License.
Subscribe to updates from All3DP
You are subscribed to updates from All3DP
Subscribe
You can't subscribe to updates from All3DP. Learn more…